History of the Board of Alderman
Brief history of the Board of Aldermen
A Quick History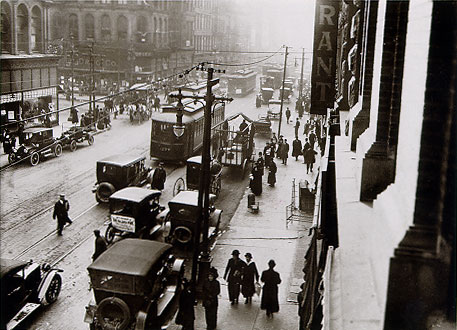 In 1809 the fur-trading center of 1400 occupants incorporate into the City of St. Louis electing five trustees (aldermen) to serve the purpose of a law making body. The trustees-August Chouteau, Perre Chouteau, Edward Hempstead, Bernard Pratte and Alexander McNair-passed ordinances, levied taxes on property and established licenses for various enterprises. A few years later the first mayor was elected, William Carr Lane, a physician by trade. 
Throughout the years, St. Louis witnessed the death of the fur-trading industry, the rise and fall of the great steamer boats, expansion and decline as a center for rail traffic and has endured catastrophic floods and fires. 
St. Louis hosted the 1904 World's Fair, believed still to be one of the century's greatest events, displaying a multitude of cultures and revolutionary technology. 
In 1914, by popular vote, the city adopted what was known as the Charter of 1914 which kept the wards at 28 with a single legislative body and one alderman from each ward elected at large. These elections were replaced by ward elections in 1943. The Charter of 1914, along with popularly voted amendments, is still in effect today.
Present Day
On November 6th, 2012, Proposition R was passed with 61.49% of the vote to amendment the charter of the city of St. Louis to restructure the board of aldermen to a body of Fourteen (14) aldermen representing Fourteen (14) wards, providing a transition schedule for such changes to begin January 1st, 2022. You can view the original Board Bill and resulting Ordinance 69185.
Representation based on the 14 ward boundaries began after the April 4, 2023 aldermanic general election.