The law making body of the City of St. Louis is the Board of Aldermen. There are twenty-eight aldermen, one from each ward in the City and a President. The Board of Aldermen meet every Friday except during summer recess and on holidays. At these sessions, the Aldermen present the First Readings of a resolution or new board bill and discuss issues raised in these pending bills.
President's Corner
News from Inside the Chambers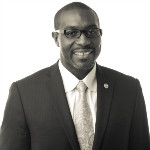 Here, in the 
President's Corner,
you'll find useful and timely information, with a focus on the legislative process and how the board is working to improve quality of life for residents, increase job and educational opportunities and ensure our youth are prepared for adulthood and our seniors are cared for. Got a news item? Send us an 
e-mail
!

 - Lewis E. Reed, President 
Contact Information
Phone: (314) 622-3287
President's Office: (314) 622-4114
Fax: (314) 622-4273
Hours:
Monday - Friday
8 AM - 5 PM
Address:
1200 Market , City Hall, Room 230
St. Louis, Missouri 63103
7 comments from people like you have helped us improve this page. Keep them coming!