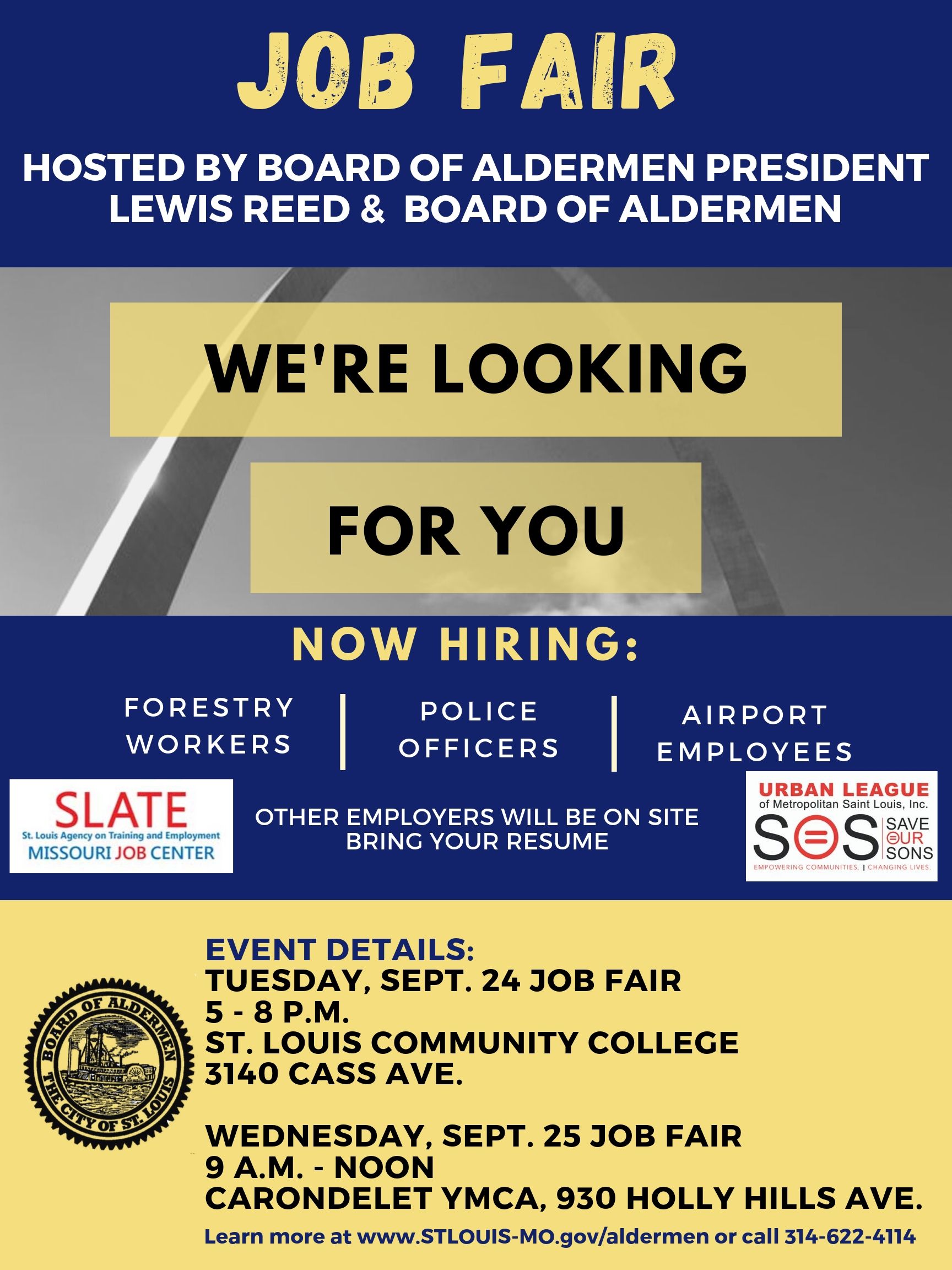 Board of Aldermen President Lewis Reed along with fellow alderpersons will host a community-wide Job Fair for residents of the City of St. Louis on Tuesday, Sept. 24 and Wednesday, Sept. 25. 
Event Details:
Tuesday, Sept. 24 Job Fair 
5 - 8 p.m.
William J. Harrison St. Louis Community College Education Center
3140 Cass Ave.
Wednesday, Sept. 25 Job Fair
9 a.m. - Noon 
Carondelet YMCA, 930 Holly Hills Ave.
The job fair will feature numerous employers, human resources professionals, SLATE, Urban League Save Our Sons Program and more. 
The City of St. Louis will be taking applications on the spot for many job openings including forestry workers, police officers and airport employees. 

View the full listing of jobs and apply online here.
Contact Information:


Lewis Reed
President of the Board of Aldermen
Office Phone: (314) 622-4114

Department:


Board of Aldermen
President of the Board of Aldermen