President Green's One Hundred Day Report
A summary of the President's first 100 days in office
President Green is proud of what has been achieved in her first 100 days. Alongside colleagues, constituents and community organizations, the President is working to to make St. Louis a place where all residents can thrive.
From the President
"Every day for the last 100 days, I have worked to transform our city's legislature. I've worked with colleagues to build a culture of cooperation at the Board of Aldermen—one that focuses on how we can, rather than why we can't. I've assembled an exceptional team of thoughtful and dedicated individuals to shape a new era of local governance. And I remain committed to setting a course for generational change that St. Louisans have asked for and deserve."
—Megan E. Green, President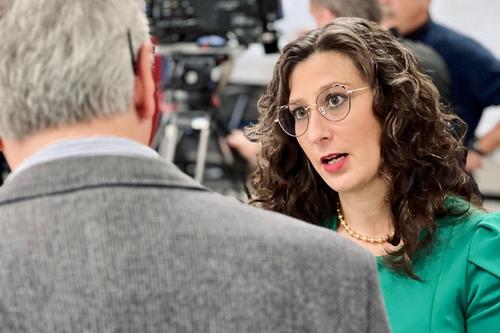 Change
After three years of virtual meetings, President Green reestablished in-person meetings at the Board of Aldermen. Working in person is a step toward building a culture of cooperation at the Board and a higher degree of transparency & engagement with the public.
The President also formed a special committee to map out the city's transition to 14 wards. Public hearings were convened to openly discuss ward capital distribution, constituent services and the rules and committee structure for the new Board.
Most notably, the President delivered a coordinated legislative agenda to support working families in our city.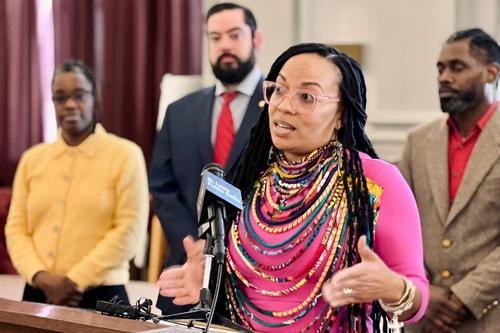 An Agenda for the People
In the first 100 days, the President's Office prioritized legislation that invests in St. Louisan's futures—starting in parts of the city that have historically been left behind. Key measures include: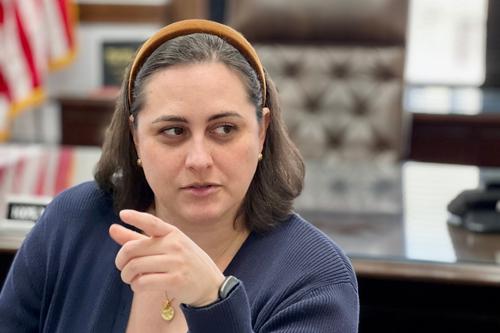 The President's Staff
Elected officials rely on a team of people to execute their agenda. Within days of taking office, President Green moved to establish her staff—a group of capable, dedicated individuals that reflect the wide range of lived experiences in our city.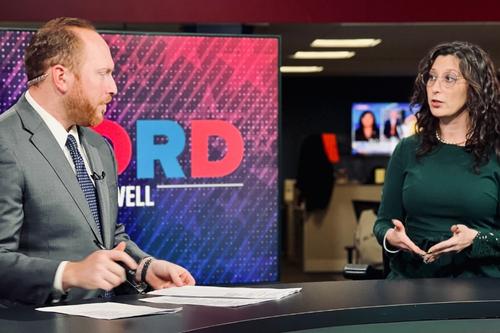 The Numbers
In 100 Days, the President:
Chaired 9 board meetings
Held 50 meetings with city stakeholders
Made 34 appointments to city contract selection committees
Met with 26 Alders one-on-one
Approved $373,773 in technology upgrades to host hybrid BOA & committee meetings in the 2023-2024 session