This article is 7 years old. It was published on February 3, 2016.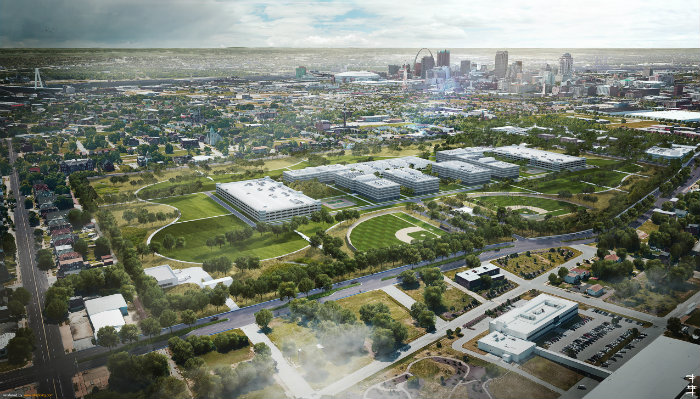 ST. LOUIS -- The City of St. Louis has delivered an updated briefing book to the National Geospatial-Intelligence Agency (NGA), summarizing the proposal for a $1.6 billion state-of-the-art NGA facility in North St. Louis.
Mayor Francis Slay also delivered the book to federal and state leaders in personal meetings in Washington, D.C. and Jefferson City to share facts about the project.
The final edition briefing book details the City's proposal, which includes a well-connected, 99 acre urban site at the intersection of N. Jefferson and Cass Avenues. The briefing book also responds to the Army Corps of Engineers' Draft Environmental Impact Statement. Additionally, the City is also making available a new video that highlights how St. Louis can help the NGA meet its mission.
"We are committed to the NGA and to demonstrating how the City of St. Louis is the best location for the federal agency to continue to meet its mission," Mayor Slay said. "From our proximity to current employees and the next generation NGA workforce to a ready-to-go construction force and our connection to the type of high-tech facilities on which our national security will rely in the future, St. Louis is stepping up to the plate for the NGA."
The proposed NGA site in North St. Louis is supported by multiple federal initiatives in and around the neighborhood;including, Strong Cities, Strong Communities (SC2), Promise Zone, and Choice Neighborhood.
Furthermore, many national, state, local and community leaders have declared the best relocation for the NGA to be North St. Louis. The City's project has garnered prominent letters of support, including those from U.S. Senators Roy Blunt, Claire McCaskill, and Kit Bond (retired), St. Louis County Executive Steve Stenger, and the NAACP and AFL-CIO, to name a few.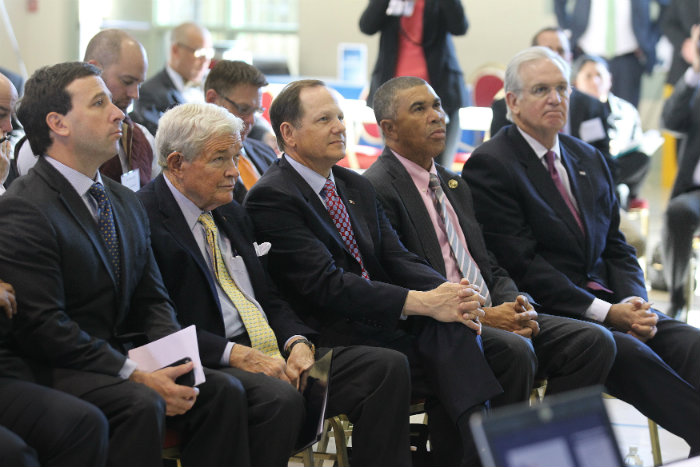 "The City has been the home of the NGA for over 70 years, and we are committed to keeping the 3,100 jobs here in St. Louis while creating thousands of new construction jobs and catalyzing development in North St. Louis in the process," Mayor Slay said. "The many benefits to the future of both St. Louis and NGA are immeasurable, promising and exciting."
The NGA is expected to name its preferred site selection in late March.
Department:


Office of the Mayor
St. Louis Development Corporation