Preserve Existing Buildings
Preservation maximizes the use of existing materials and infrastructure, reduces waste, and preserves the historic character and charm of a neighborhood.
Description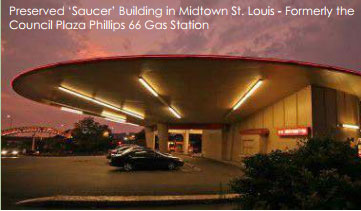 Existing buildings are inherently sustainable. Preservation maximizes the use of existing materials and infrastructure, reduces waste, and preserves the historic character and charm of a neighborhood. Preserving buildings saves the energy embedded in existing buildings, takes advantage of original sustainable design features, and prevents needless demolition, waste, and use of new materials. Preservation can apply to individual buildings, a district, a landscape, or a whole neighborhood. Preservation is a long term project and goal for a neighborhood or building and should be approached collaboratively by tapping into localized and city resources.
Related Tools
When paired with other tools, preserving historic buildings can contribute to a greater and more holistic, sustainable neighborhood. Think about community cohesion, unique neighborhoods, community history, and healthy vibrant communities. Try combining this tool with: 
Community Projects
Add your project
Neighborhood Benefits
Environmental
Improved safety with more cohesive blocks and sound buildings
Reclaimed buildings and building materials reduce need for new building materials
Reuse of blighted buildings
Lowered embedded climate cost in existing buildings
Social
Improved sense of place and ownership in the community
Preserved historic character of neighborhoods
Economic
Local residents are trained in preservation processes and construction techniques
Stabilized property values and decreased blighted properties
Improved property values 
Get Started
Reach Out Engage your Neighborhood Stabilization Officer, the Cultural Resources Office (CRO), State Historic Preservation Office at the Missouri Department of Natural Resources, neighborhood association, and Alderman to get initial information about the current status of your neighborhood or building. Many areas in the City not designated as historic districts have similar character and buildings and certainly are the settings for strong, sustainable neighborhoods. Many of the tools recommended for historic buildings and districts have much wider applicability.
Work in Your Neighborhood Work closely with your neighborhood organizations, advocates, and other residents to help preserve, reuse, or rehabilitate historic or existing buildings that contribute to the fabric of the neighborhood. Your neighborhood may be a designated historic district, so understand the opportunities and regulations of that designation. Even if it is not a historic district, preserving buildings is important and very possible. To begin:

Contact your neighborhood association or CRO to find out historic district status and regulations.
Contact your neighborhood association to find out which buildings are available for rehabilitation.
Work with your neighborhood association to attract small firms or individuals to undertake rehabs.
Work with CRO, preservation organizations and advocates and rehab groups in the city if you are passionate about a certain building or place. Experienced preservationists or advocates can give guidance about how to approach a situation most effectively. Getting your neighborhood designated as a historic district may be possible, but is not a solution in and of itself. There are criteria to be met and it is a long term project that takes significant time, organization, and resources. Talk with your Alderman and the CRO for more information.

Understand Available Financing To preserve individual buildings, State & Federal Historic Tax Credits combined can cover 45% of historic rehabilitation costs, giving property owners great incentive to reinvest and rehabilitate. These incentives are available to buildings in designated national or certified local historic districts. The State Historic Preservation Office at the Missouri Department of Natural Resources has information about requirements and eligibility for State and Federal Historic Tax Credits. Other funding resources can be found at the Missouri Department of Economic Development, and HUD.
Opportunities
Document Catalog properties available for redevelopment, properties recently rehabbed, or historic properties for sale by engaging residents, youth, volunteers, to document potential and historic buildings and to promote the advantages available (historic tax credits, tax abatement) for the rehabilitation of historic or existing buildings. Share success stories and this information with neighbors, social media, and neighborhood associations to build interest in your community.
Programs Participate in or create programs to fund or support energy efficiency upgrades, weatherization, and building stabilization. One example is Set The Pace St. Louis, a program to fund energy efficient renovations in the City of St. Louis. 
Related Categories
Project Scale
Block
Neighborhood
Public Building
Download This Tool
Preserve Existing Buildings Doc (463.03 KB pdf)
Need Help Viewing?
You need a program that can open Adobe PDF files. A free option: