Birthplace of Pierre Laclede Celebrates St. Louis' 250th Anniversary
Newsgram photo gallery with several photos from the celebration that took place in Bedous, France Aug. 4th and 5th, 2014. Bedous is the birthplace of St. Louis' founder Pierre Laclede.
Gallery Contents
Bedous Day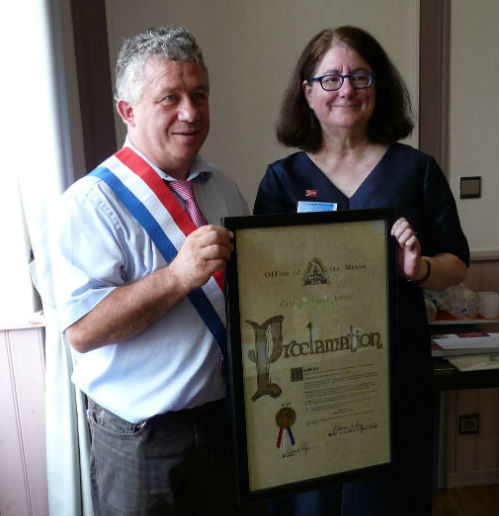 Bedous Mayor Henri Bellegarde receives the proclamation presented by Karen Goering on behalf of Mayor Francis Slay.  Mayor Bellegarde hopes that this celebration will be the beginning of a closer relationship between the City of St. Louis and the Village of Bedous.
Photo by Karen Goering
Flag Presentation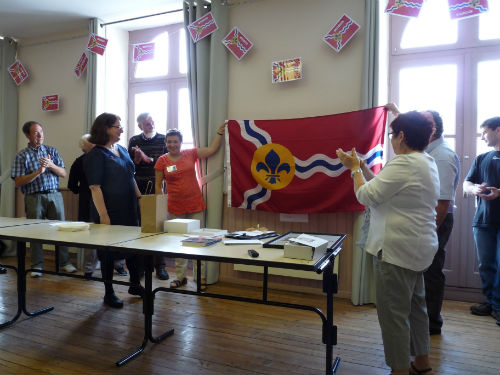 In addition to the proclamation, Ms. Goering also brought a St. Louis flag to present to the Bearn Village of Bedous.  The room in which the presentation took place was decorated with Bearn and St. Louis flags.  More than 50 percent of the residents speak Bearnese, the local dialect, and more than 70 percent understand the dialect.
Photo by Karen Goering