IKEA Groundbreaking
Brief photo gallery of scenes from the IKEA Groundbreaking in Midtown St. Louis on Tuesday, June 24, 2014.
Gallery Contents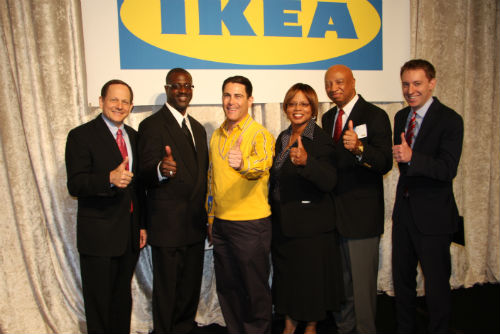 St. Louis Mayor Francis G. Slay and Missouri Secretary of State Jason Kander led area local elected, community and business officials in a groundbreaking ceremony today of IKEA-USA in St. Louis on the corner of Forest Park and Vandeventer.  The project will mean about 300 jobs, a tremendous economic boost.
Photo by MultiMedia PR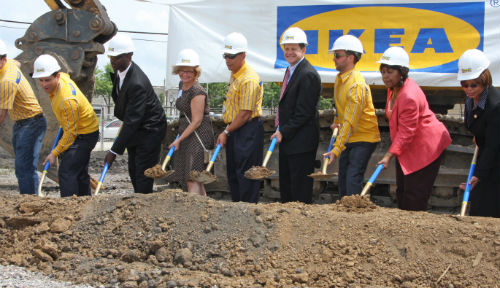 The 380,000 square-foot future IKEA St. Louis, and 1,300 parking spaces, will be built along the northern side of Interstate-64 and Vandeventer Avenue on nearly 21 acres in the City's Cortex Innovation District.  IKEA St. Louis will feature nearly 10,000 exclusively designed items, 50 inspirational room-settings, three model home interiors, a supervised children's play area, and a 450-seat restaurant.
Photo by MultiMedia PR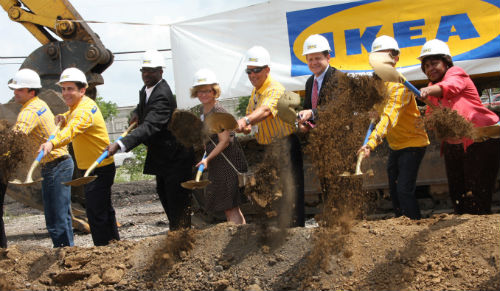 Candidates interested in working at this employer of choice should begin looking online this fall at IKEA-USA.com where they will be able to apply for diverse positions.  IKEA is working closely with the St. Louis Agency on Training and Employment (SLATE) so St. Louis residents should feel free to contact SLATE to be notified when jobs are posted as opportunities develop.
Photo by MultiMedia PR
More Photos and Videos
View all videos and photo galleries