The People Page - September 2014
Newsgram photo gallery that will be updated throughout the month as photos are submitted.
Fair Saint Louis Returning to Forest Park in 2015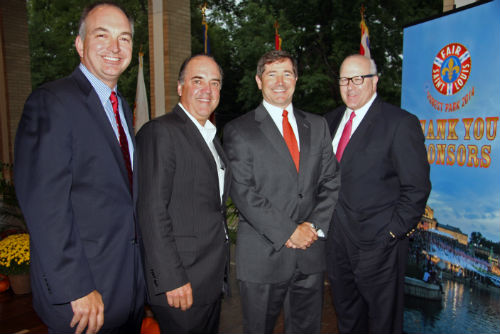 The 35th Fair Saint Louis will take place Thursday, July 2 through Saturday, July 4, 2015 in Forest Park.  On hand for the announcement were Steve Pozaric, General Chairman of Fair Saint Louis 2015; Bob Ciapciak, who served as General Chairman for Fair Saint Louis 2014; Condie Parker, Jr., Chairman of the Fair Saint Louis Foundation; and Jeff Rainford of Mayor Francis G. Slay's Office.
Photo by MultiMedia PR
More Photos and Videos
View all videos and photo galleries