This article is 2 years old. It was published on October 30, 2018.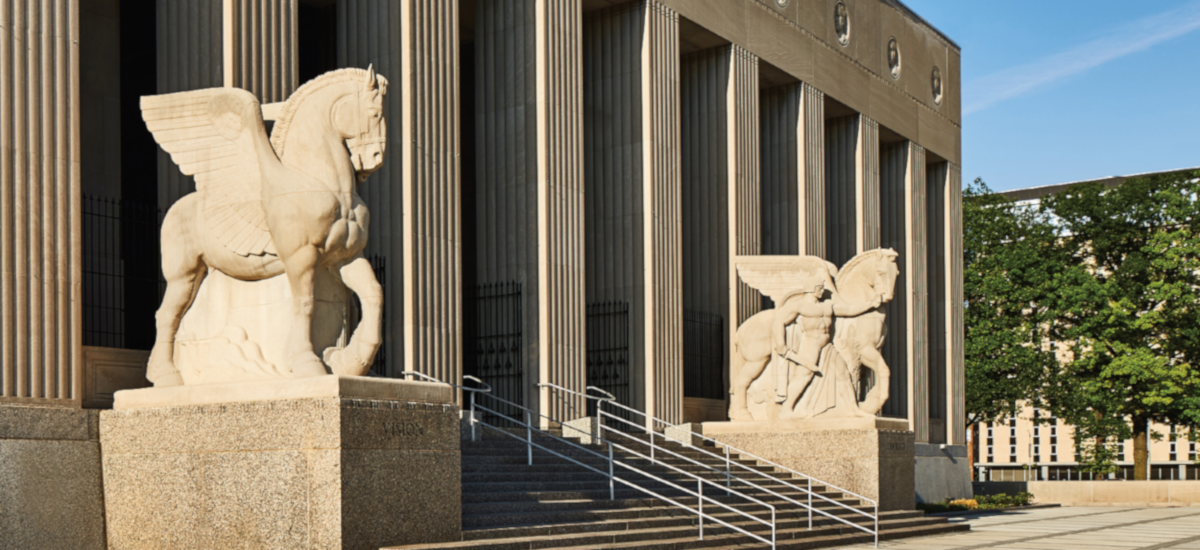 The new exhibit of St. Louis in the Service and WWI: St. Louis and the Great War will be open daily from 10am to 5pm, or immediately following the conclusion of major ceremonies.
All events listed below take place at Soldiers Memorial unless otherwise noted. Additional public events honoring area veterans
will be held at Jefferson Barracks and the Missouri History Museum. 
Event Timeline and Information
Saturday, November 3
9am Concert
10am Formal ceremony
11am Soldiers Memorial Reopens (first 5,000 visitors receive commemorative pins)
11am – 1pm USPS stamp cancellation commemorating the grand reopening of Soldiers Memorial
8am – 2pm Food trucks available
Sunday, November 4
10am – 5pm Soldiers Memorial and the Court of Honor open
11am – 3pm Food trucks available
Monday, November 5–Wednesday, November 7
Saturday, November 10
8am Flag raising ceremony
8:30am St. Patrick Center Veterans Day 5K, starting at Market St.
10am 35th Annual St. Louis Regional Veterans Day
Observance and Welcome Home Ceremony
11am – 1pm USPS stamp cancellation commemorating the 100th anniversary of the Armistice
12pm 35th Annual Veterans Day Parade
10am – 2pm Food trucks available
Sunday, November 11
10:55am American Legion 11th and 12th District Veterans
Day Ceremony and Wreath Laying
10am – 5pm Soldiers Memorial and the Court of Honor open
5pm Evensong Honoring Veterans of Foreign Wars
Monday, November 12 at Christ Church Cathedral 
Assistance Programs For Veterans
Homeless Veterans Stand Down
Stand Up for Women Veterans
Department:


Soldiers Memorial Military Museum