This article is 4 years old. It was published on April 19, 2018.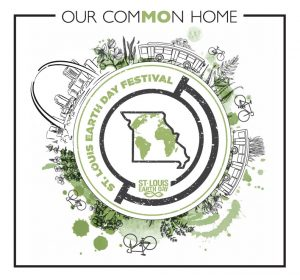 The City of St. Louis & St. Louis Lambert International Airport (STL) will be participating once again at the St. Louis Earth Day Festival in Forest Park this weekend, April 21-22. The Airport will have three vehicles on display as well as a booth to highlight the extensive usage of alternative fuel, energy efficiency, biodiversity, and recycling efforts at STL. STL is also offering free shuttle rides for visitors to and from Forest Park Community College to the festival grounds.
More than 79 percent of STL's entire fleet of vehicles and equipment are powered by alternative fuels such as biodiesel or Compressed Natural Gas (CNG). STL's green fleet includes 23 electric vehicles, 80 Compressed Natural Gas CNG powered vehicles, and more than 200 biodiesel powered vehicles. St. Louis Earth Day visitors will have the opportunity to get an up close look at multiple vehicles, including a 2017 Nissan Leaf which is fully electric, a 2015 Chevrolet Impala that runs on CNG, and a 2017 Chevrolet that runs on biodiesel, all of which have been outfitted with specialty electronics required for their Airport usage. Part of that fleet includes the Airport shuttle buses being used for the St. Louis Earth Day Festival, which are fueled by CNG.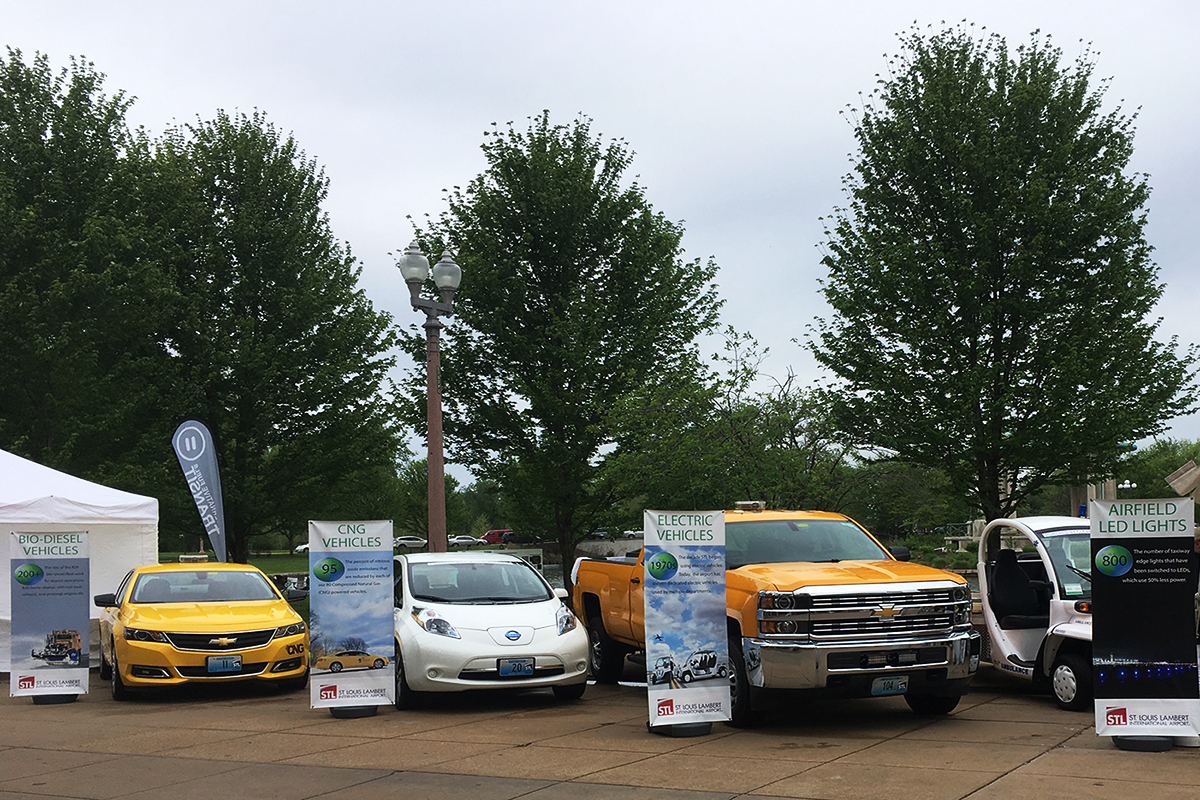 In addition to alternative fuel vehicles, STL's recent sustainability efforts include replacing thousands of florescent 40-watt light bulbs with LED 14-watt light bulbs through a partnership with Ameren. LED lighting has modernized the Airport's appearance, creating a bright, welcoming environment for passengers while simultaneously decreasing energy usage. This simple change has reduced the number of kilowatt hours of electric power consumption at the Airport by over 700,000 hours per year, directly contributing to a decrease in overall utility expenses by 11.8 percent during fiscal year 2017.  
St. Louis Lambert International Airport is committed to operating in a manner that serves its passengers, employees, tenants, contractors, and surrounding community. A primary component of this commitment is the Airport's desire to achieve successful environmental performance which is communicated through the Airport's environmental policy. The Airport has also adopted a sustainability policy to ensure the integrity of its economic viability, operational efficiency, natural resource conservation and social responsibility. Both policy statements are available at http://www.flystl.com/about-us/environmental.
Contact Information:


Jeff Lea
Public Relations Manager
Office Phone: (314) 426-8125
Mobile Phone: (314) 795-2235

Department:


St. Louis Lambert International Airport