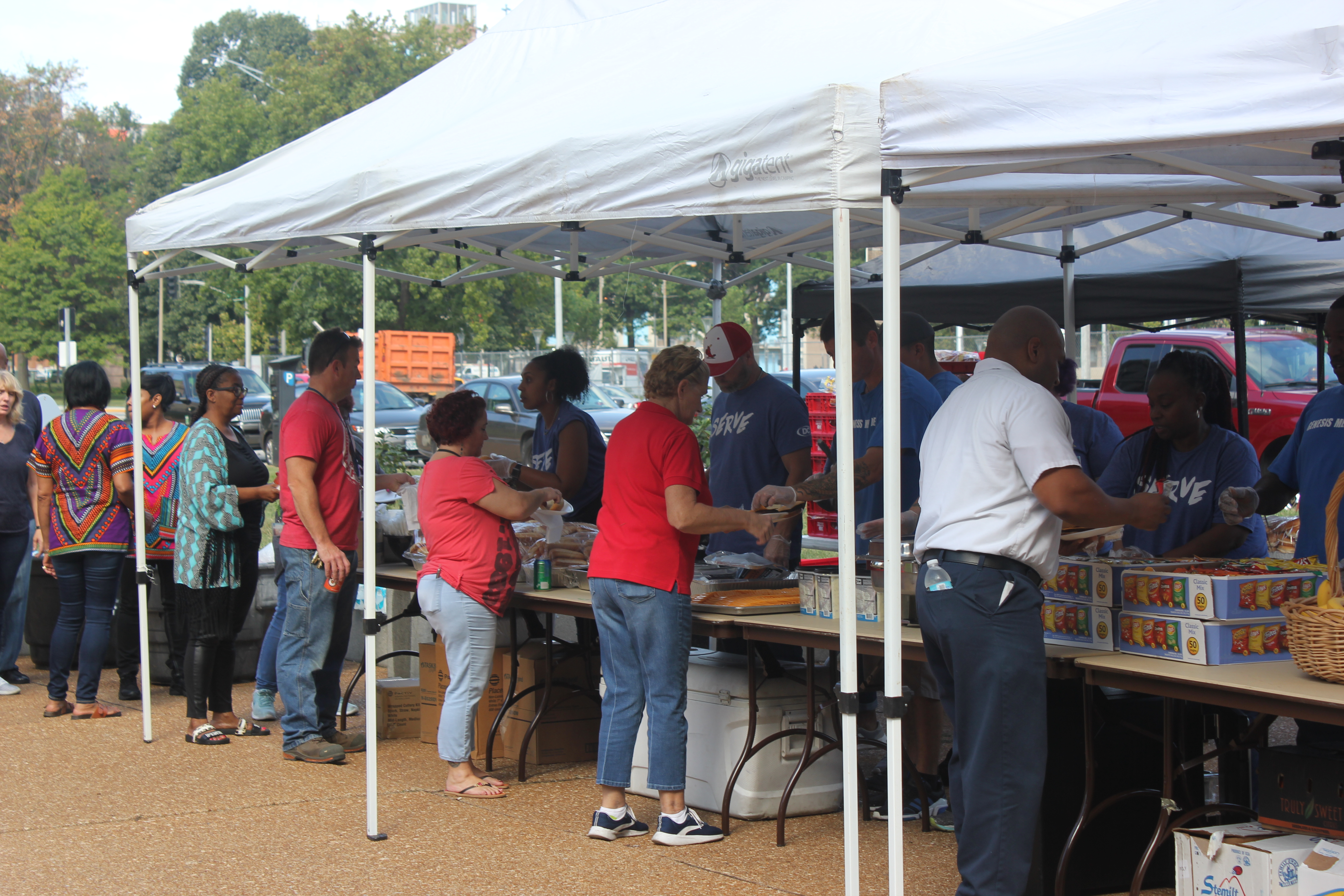 For the past eight years, Board of Aldermen President Lewis Reed has hosted the annual City Employee Appreciation Picnic. With the help of various sponsors, there were more than 600 City employees who were able to enjoy a BBQ lunch in Washington Square Park. 
This year, City employees enjoyed a BBQ lunch provided by The Dream Center, Plumbers & Pipefitters Local 562, Board of Aldermen President Lewis Reed and the Parks & Recreation Department. 
"It is the least we can do for our City employees. They work so hard, day in-and-out for our City. It's a great way to give back to them and show our appreciation for their service," said Reed. 
Various elected officials helped to serve lunch for the City employees. This year, City employees were greeted and served by 3rd ward Alderman Bosley, 21st ward Alderman Collins-Muhammad, 18th ward Alderman Kennedy, 28th ward Alderwoman Navarro, 24th ward Alderman Ogilvie, 9th ward Alderman Guenther, 27th ward Alderwoman Boyd, 4th ward Alderman Moore, License Collector Mavis Thompson, Board of Aldermen Administrative Assistant Lisa McNichols among others. 
Department:


Board of Aldermen


Topic:


Employees