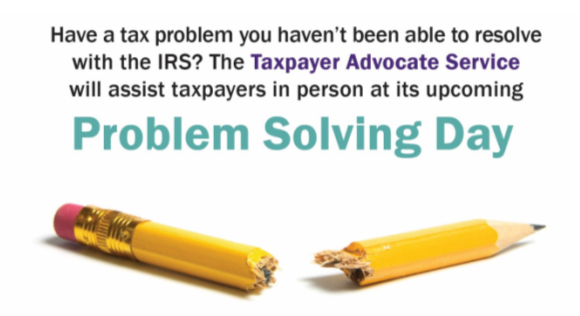 (St. Louis - November 9, 2017) In partnership with Washington University Low Income Taxpayer Clinic and the Internal Revenue Service (IRS) St. Louis Taxpayer Advocate, Comptroller Darlene Green announces the first Taxpayer Advocate Service Problem Solving Day.
| | |
| --- | --- |
| What  |  Taxpayer Advocate Problem Solving Day |
| Where  |  St. Louis City Hall Rotunda, 1200 Market St |
| When  |  December 1, 2017 10:00 am to 2:00 pm |
| How  |  Call 314-339-1835 to schedule an appointment |
The Taxpayer Advocate Service (TAS) will be available to assist taxpayers in person with tax problems they have not been able to resolve with the IRS. The goal is to provide one to one guidance, direction on next steps, and case building ideas so you can help your clients. If your client's problem meets our criteria, we'll assign a Case Advocate to work with you to resolve your client's issue. 
Taxpayer Advocates anticipate being able to help about 30 attendees, so scheduling an appointment is recommended. To schedule an appointment please contact Angel Johnson at 314-339-1835. 
---
Comptroller Darlene Green is the chief fiscal officer of the City of St. Louis and is charged with safeguarding the city's credit rating and with protecting taxpayer dollars. Visit www.stlouis-mo.gov/comptroller to learn more about the Office of the Comptroller.
The Taxpayer Advocate Service is an independent organization within the Internal Revenue Service that helps taxpayers and protects taxpayer rights. It helps taxpayers whose problems with the IRS are causing financial difficulties, who've tried but haven't been able to resolve their problems with the IRS, or believe an IRS system or procedure isn't working as it should. Learn more about TAS at www.TaxpayerAdvocate.irs.gov
Contact Information:


Tyson Pruitt
Public Information Officer to the Comptroller
Office Phone: (314) 613-7360

Department:


Office of the Comptroller