City is Going Google Employee Website is Up!
City Going Google Website is now available.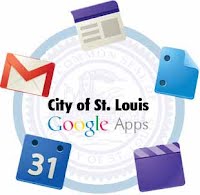 Published: 05-14-2012
The "St. Louis City is Going Google" website https://sites.google.com/site/cityofstl/ is now available. Visit the link to review the upcoming changes to the City emails system.
We thank you for your patience and support as we switch to a better, more reliable email system. If you have questions or suggestions before the big move, please send us a message at
GoingGoogle@stlouis-mo.gov
.
More Stories
Mayor Slay Issues Statement on SCOTUS Ruling: Obergefell v. Hodges
Weekly newsletter offering timely safety tips as well as info about upcoming #STL City events
Green makes the announcement on the same day of Clinton's appearance in St. Louis