City is Going Google Employee Website is Up!
City Going Google Website is now available.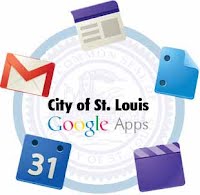 Published: 05-14-2012
The "St. Louis City is Going Google" website https://sites.google.com/site/cityofstl/ is now available. Visit the link to review the upcoming changes to the City emails system.
We thank you for your patience and support as we switch to a better, more reliable email system. If you have questions or suggestions before the big move, please send us a message at
GoingGoogle@stlouis-mo.gov
.
More Stories
Best of Missouri Market, Haw Art Fair, Taste of Benton Park and more to enjoy this weekend!
Plenty of fun activities this weekend in the City of St. Louis
Lots of fun events are planned for this weekend in #STL City