City is Going Google Employee Website is Up!
City Going Google Website is now available.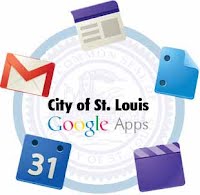 Published: 05-14-2012
The "St. Louis City is Going Google" website https://sites.google.com/site/cityofstl/ is now available. Visit the link to review the upcoming changes to the City emails system.
We thank you for your patience and support as we switch to a better, more reliable email system. If you have questions or suggestions before the big move, please send us a message at
GoingGoogle@stlouis-mo.gov
.
More Stories
This seminar will address challenges that persons with disabilities face in the job market and ways to integrate them into the workplace.
Learn how to become a bricklayer apprentice to work on major St. Louis area construction projects as well as residential buildings.
Court Compliance Month at St. Louis City Municipal Court Clears Nearly 1,200 Cases