This article is 5 years old. It was published on October 14, 2016.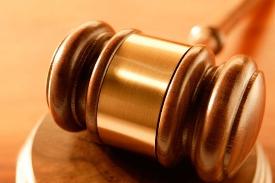 ST. LOUIS – Beginning Monday, extra staff will extend hours and locations of St. Louis Municipal Court for two weeks to help reschedule court dates for people who have warrants for failing to show up to court.
More than 51,000 people (accounting for 130,000 cases) are in warrant status, meaning any time they get pulled over, they could be subject to arrest.
The City has set up a new website to make it easy for people to find out if they have a warrant. People now can search municipal court cases by name, ticket number, court date, license number, or violation date by visiting MuniCourt.net. There is no charge to reschedule your court date, but you must do so in person. Please bring identification. Here are your options:
St. Louis Municipal Court
1520 Market Street (enter on 16th Street)
St. Louis, MO 63103
Extended hours Monday – Friday between October 17 and October 28, 2016
Community Court – Carondelet Park Rec Complex
930 Holly Hills Ave
St. Louis, MO 63111
Tuesday, October 25, 2016
Community Court –O'Fallon Park Rec Complex
4343 West Florissant
St. Louis, MO 63115
Thursday, October 27, 2016
The two-week warrant recall will temporarily lift non-violent, municipal warrants to give people a dedicated time to satisfy their obligations to the law. Warrants will not be recalled for defendants with charges for DWI or Leaving the Scene of an Accident; however, these defendants will have the opportunity to post bond without fear of arrest during the next two weeks. Warrants stemming from State charges are not eligible.
"Dedicating special weeks and staff for extended hours and temporary satellite courts help draw attention to the issue and offer an even greater opportunity for people to get their affairs in order," Mayor Francis Slay said. "The St. Louis Municipal Court also has special dockets, payment plans, and alternatives to fines and incarceration, like community service for people who cannot afford to pay, so there is no reason not to come to one of our court options and get squared away."
Individuals who fail to take advantage of this opportunity will go back into warrant status at Saturday, October 29, 2016.