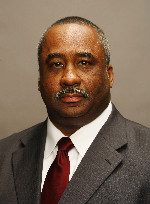 The Labor Day holiday weekend in St. Louis has a number of entertaining activities on the schedule, but before I highlight some of the upcoming events, I want to take a moment to encourage you, especially if you are a block captain or a neighborhood committee leader, to consider attending some of the training courses coordinated through the Department of Public Safety City Emergency Management Agency (CEMA).
One class is Severe Storm Spotter Training. This class typically takes from 2 to 2-1/2 hours and gives an individual the basic tools he or she needs during severe storms of what to look for and how to report the information.
Another class is Community Emergency Response Team (CERT) Training. CERT training can be completed in approximately 22 hours. Class time is spent educating participants about disaster preparedness, to the extent that they will be able to assist others in their neighborhood or workplace, particularly immediately following an incident before professional responders are available to help.
If you are interested in learning more about these training opportunities, please contact Sarah Gamblin-Luig of CEMA at (314) 622-3501.
Listed below are just a few of the events that are coming up in St. Louis. I encourage you to take advantage of all that our great City neighborhoods have to offer. Also, if you haven't visited the City's new website stlouis-mo.gov ( http://stlouis-mo.gov/ ), I encourage you to do so. On our home page you will find a link to the Calendar of Events. Please feel free to see what activities are coming up and to submit an event that your organization will be holding. The listing is free. See you in the neighborhood!
Movie Night
One of the best summer events is gathering with family and friends to enjoy a movie outdoors under the stars. Your next opportunity to do so is the "Twilight Under the Train Shed" Series, featuring the movie "E.T.," which will be on Friday, Sept. 2 at Union Station starting at
Save Friday nights in September for Cinema on the Plaza. Every Friday in Sept. a movie will be shown at Old Post Office Plaza, 801 Locust Street. Movies will start at You are encouraged to bring your own chair or blanket to this free event and picnicking is encouraged.
Gateway Cup Races
The popular Gateway Cup Races will be held this Labor Day Weekend. On Friday, Sept. 2 the races will begin at in the Lafayette Square neighborhood. On Saturday, Sept. 3 the action moves to Francis Park in the St. Louis Hills neighborhood, beginning at . Next up on Sunday, Sept. 4 is The Hill neighborhood with the first race starting at Then on Monday, Sept. 5 the bike races will begin at in the Benton Park neighborhood. For all the particulars, visit http://www.gatewaycup.com/ .
Labor Day Weekend Festivals
No matter what your interests are, you are sure to find at least one Festival in St. Louis to stop by this Labor Day Weekend. First up, the two-day Big Muddy Blues Festival on Saturday, Sept. 3 and Sunday, Sept. 4 at Laclede's Landing in Downtown St. Louis. The Festival will feature 30 bands and three stages. Concert-goers will have to buy tickets to gain access to the main stage at 700 N. 1st Street. Local acts on the nearby satellite stages will be able to be seen for free. Get more information at http://www.lacledeslanding.com/ .
The Veterans Festival in Forest Park, the Greek Festival at St. Nicholas' Greek Orthodox Church just east of Forest Park at Kingshighway & Forest Park Parkway, and the Japanese Festival at the Missouri Botanical Garden at 4344 Shaw will all run from Saturday, Sept. 3 through Monday, Sept. 5.
The Veterans Festival will start with a parade at on Saturday, followed by the Opening Ceremony at Activities include an Arts & Craft Show, entertainment, amusement rides, and more. Please see the website at http://www.vfstl.com/ for more details.
Opaaaa! The Greek Festival will run from to on Saturday and Sunday, and from to on Monday. Enjoy delicious Greek food, entertainment and much more. To learn more, visit http://www.sngoc.org/.
The Japanese Festival at the Missouri Botanical Garden is one of the oldest and largest festivals of its kinds in the United States. Hours: on Saturday and Sunday, and on Monday. Enjoy many family-oriented activities such as craft, cooking and martial arts demonstrations, storytelling, dancing, origami and more. For the full schedule and ticket prices, visit http://www.mobot.org/ .
Labor Day Parade
The Labor Day Parade, sponsored by the St. Louis Labor Council, AFL-CIO, will be held in Downtown St. Louis on Monday, Sept. 5 beginning at Bring your family, friends and neighbors and show your support. The 2011 Parade Theme is: "We Are One!" More than 1,000 local union members are expected to walk through Downtown St. Louis in the parade, which will begin at 13th and Olive, proceed east on Olive to Tucker (12th), south on Tucker to City Hall (Market Street), and then west on Market to 15th.
Outdoor Concerts
The Twilight Tuesday Concert Series continues at the Missouri History Museum in Forest Park on Tuesday, Sept. 6 at with a performance by The Smash Band.
The Parties on the Plaza Concert Series continues in September with a free concert on Thursday, Sept. 8 at Old Post Office Plaza, 8th and Locust Streets in Downtown St. Louis, from The group the Well Hungarians will headline.
The St. Louis Symphony Orchestra will be holding a free concert on Thursday, Sept. 8 in Forest Park at Art Hill to kick off its 2011-2012 Season. The concert will begin at and will be followed by fireworks in the Grand Basin at the bottom of Art Hill. The concert will include all your classical favorites – plus!
Architecture Tour by Bicycle
Harold Karabell, bicycle advocate and veteran bike tour leader, will serve as guide for the Architecture Tour by Bicycle on Thursday, Sept. 8, starting at from the Southwest Garden office, 4950 Southwest Avenue. Learn about architecture in the Southwest Garden neighborhood. Historical tour books will be available for an additional fee. For more information, call (314) 772-6082 or visit http://www.southwestgarden.org/ .
Firefighters Weekend
Everyone is invited to attend the Firefighters Weekend events that will be held from Thursday, Sept. 8 through Sunday, Sept. 11. The Firefighters Candlelight Vigil will be held at on Thursday, Sept. 8 in Poelker Park at Tucker and Market Streets, across from City Hall. The Great Fire Engine Parade & Rally will begin Saturday morning. The Parade will step off at from 18th and Market in Downtown St. Louis. The 9-11 Memorial Service will begin at on Sunday, Sept. 11 at Art Hill in Forest Park. This is the exact time 10 years ago that Flight 11 crashed into Tower 1 at The World Trade Center. For all the particulars about these events, visit http://www.firefightersweekend.com/ .
Walk with a Purpose
The Ladies of Charity, St. Vincent De Paul/Guardian Angel Chapter will hold its 2nd Annual "Heart and Sole – Pounding the Pavement for the Poor" Walk to support their ministries to the poor and homeless in St. Louis. One and three mile routes will be posted. Proceeds from the Walk will be used to respond directly to the many requests for assistance. The Walk will take place on Saturday, Sept. 10 at in Carondelet Park by the Boathouse. Registration is $25 per person. For more information, call (314) 231-9328.
Carondelet Car Show
The 6th Annual Carondelet Car Show will be held on Saturday, Sept. 10 from to at South St. Louis Square Park, 7700 S. Broadway. This will be a judged event, Best of Class only. Activities include music, BBQ, refreshments, raffle drawings, children's booth and more. For more details, visit http://www.sbmastlouis.com/ .
Holly Hills Walking Tour
Silent movies provided the inspiration for this South City neighborhood. The developers combined early Hollywood images from the silent screen with the Revival styles that were so popular during the 1920s and 1930s to create the unique Holly Hills neighborhood. Interested in learning more? The Holly Hills Walking Tour will be on Saturday, Sept. 10 from to . Reservations are required and the cost is $20 per person. Call the Landmarks' Office at (314) 421-6474 for more information.
Great St. Louis Soccer Dribble
Healthy Youth Partnership, America SCORES St. Louis and hundreds of soccer enthusiasts at Saint Louis University will attempt to set the Guinness World Record for the most soccer balls ever dribbled by a group at one time. The event will take place on Saturday, Sept. 10 at at Hermann Stadium on the campus of Saint Louis University. You're invited to get involved and make history while supporting the youth of America SCORES St. Louis. The registration fee is $25. Questions? Contact Teresa at (314) 533-0302 x 205.
9-11: A Day of Remembrance
The members of Messiah Lutheran Church (Grand and Pestalozzi) are planning an event in Tower Grove Park to provide our community the opportunity to remember both the story of those who suffered and the sacrifice of the many that still makes our community and nation strong. The event, "9-11: A Day of Remembrance" will be at Sunday, Sept. 11 at the Music Stand in Tower Grove Park.  A free Erin Bode concert will precede a message given by Rev. Bill Wrede, a member of Messiah Church. Wrede served as a pastor in New York during the 9-11 attack. He was one of the first responders to the crisis. Everyone is invited to attend to remember the heroes of Sept. 11, 2001. For more information, call (314) 772-4474.
Dialogues with the Fed
The Federal Reserve Bank of St. Louis at Broadway and Locust Streets in Downtown St. Louis will be holding free "Dialogues with the Fed" sessions in the coming months. The first event will be at on Monday, Sept. 12. Julie Stackhouse, the St. Louis Fed's chief banking supervisor, will discuss lessons learned from the financial crisis. The sessions are free, but attendees must register in advance at http://www.stlouisfed.org/dialogue.
House History 101
Would you be interested in discovering the history of your house and its former residents? Get started by attending the House History Workshop at the Missouri History Museum Library and Research Center, 225 S. Skinker Blvd., at on Saturday, Sept. 17. Who knows what you may learn about the history of your home? Cost is $10 per person and reservations are required. Call (314) 746-4510.
Wilkie Market
Wilkinson Early Childhood Center, a St. Louis Public School Magnet School, will be hosting the Wilkie Market on Saturday, Sept. 24 from to at the Center located at 1921 Prather Avenue. If you have been meaning to have a garage sale, reserve a space at Wilkie Market. You can load up the car and drive right into your space to unload. Just $15/space or $20 for two spaces. Crafters are also welcome. Wilkie Market will be raising money for playground equipment and field trips. Questions, comments, vendor registration – wilkiemarket@gmail.com .
Nominations are Open for the Grow St. Louis Contest
What would your favorite St. Louis non-profit do with up to $15,000? Monsanto is pledging to help St. Louis grow by awarding $15,000, $10,000, and $5,000 awards to local projects. Visit http://www.stlgrown.com/ anytime between now and Sept. 15 and submit in 300 words or less how your non-profit and project will help (or is helping) grow St. Louis. The public will then be able to vote on the projects between Sept. 26 and Oct. 16. Winners of each prize will be announced on Oct. 24. Start thinking about a worthy project today and help that organization grow.
Save the Date
Sept. 10 – 11 – Hyde Park Festival and House Tour
Sept. 10 – Human Chess Game, Central West End
Sept. 16 – 18 – Hispanic Festival at Soldiers' Memorial
Sept. 16 – Pasta Dinner, Epiphany Lutheran Church in the Holly Hills Neighborhood
Sept. 17 – Concert in Soulard Market Park
Sept. 17 – 18 – St. Raymond's Festival
Sept. 17 – Forest Park Southeast + Botanical Heights Rehabber's Tour
NIXLE
The Department of Public Safety's City Emergency Management Agency (CEMA) provides free emergency alert service through Nixle (http://www.Nixle.com/ ). When you register for the service, you will receive our informative and timely text messages on your cell phone and/or as emails on your computer. Visit the Nixle website and sign up for the free service today. If you have any comments about the service, please let me know.
Will you be having an event in your neighborhood that we can support? If so, you may email the information about it to me at brysonc@stlouiscity.com or to Cathy Smentkowski at smentkowskic@stlouiscity.com  for consideration of noting it in the Spotlight or you may post it on the City's Calendar of Events.
And remember, if you see something in the neighborhood that just doesn't look right, REPORT IT!
Have a safe and happy Labor Day holiday weekend!
Charles Bryson
Director of Public Safety
City of St. Louis
Department:


Department of Public Safety