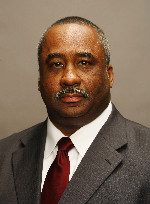 Many fun and exciting events are scheduled for this weekend in St. Louis.  Before I highlight a few of those activities, I want to remind everyone that City Hall will be closed on Monday, Feb. 20 in observance of Presidents' Day.  Enjoy the three-day weekend and in the spirit of Mardi Gras Season "Laissez Les Bon Temps Roulez!"
 Listed below are just a few of the terrific events that are coming up in St. Louis. I encourage you to take advantage of all that our great City neighborhoods have to offer. Also, if you haven't visited the City's website http://stlouis-mo.gov/ , I encourage you to do so. On our home page you will find a link to the Calendar of Events. Please feel free to see what activities are coming up and to submit an event that your organization will be holding. The listing is free. See you in the neighborhood!
Third Friday Free Party
This month's Third Friday Free Party: Hot. Sweet. Fiery is scheduled for Friday, Feb. 17 from 6 – 10 p.m. Guests will be able to watch glassblowers gather hot molten glass and blow it into art, and then try their hand at making fused jewelry, glass Luv beads, a paperweight or a Token of Affection glass tile – offered only in February. Stop by and indulge in free S'Mores Bar, enjoy belly dancing by Aalim Belly Dance and at 8 pm. listen to Jazz great Carolbeth True with guitarist Randy Bahr. Third Degree Glass Factory is located at 5200 Delmar Blvd. in the trendy Central West End neighborhood.
Mardi Gras Activities
The hottest event of the Mardi Gras Season, The Mayor's Masquerade Ball, will be held from 6:30 p.m. to Midnight on Friday, Feb. 17 at St. Louis City Hall in Downtown St. Louis. Creative Black Tie/Masquerade Attire is encouraged. To purchase tickets, visit www.stlmardigras.org/mayorsball.
The River City Casino Grand Parade is one of the largest parades in the Midwest. The streets along its route are lined with hundreds of thousands of revelers crying out for the various beads and other trinkets tossed by float riders. After the parade, the throng makes its way into the Soulard neighborhood to enjoy live music, delicious food and drinks and to celebrate Mardi Gras – St. Louis Style.
Mardi Gras in St. Louis will close with the Lumiére Place Light Up The Night Fat Tuesday Parade on Tuesday, Feb. 21. The colorful, fun-filled evening parade will step off at 7 p.m. from the corner of Washington and Broadway and will wind through Downtown St. Louis.
Open House
Home Eco will be celebrating its 6th Anniversary on Saturday, Feb. 18 with an Open House and free classes. Plan to join the fun.  Home Eco is located at 4611 Macklind in the Southampton neighborhood.  For more information, call 351-2000.
Art Show at Urban Eats
An opening reception for the art show entitled, "Black & White," by Greg Kluempers will take place from Noon to 3 p.m. on Saturday, Feb. 18 at Urban Eats Café and Gallery, 3301 Meramec in the Dutchtown Neighborhood. The show will run through Feb. 25. Ten percent of each sale will be donated to Art St. Louis, 555 Washington Ave.
Trivia Nights
The Young Friends of the Missouri Botanical Garden and Schlafly beer are sponsoring their 4th Annual Trivia Night – Garden Style at 7 p.m. on Saturday, Feb. 18 at the Garden, 4434 Shaw Blvd. Doors will open at 6 p.m. Trivia will begin at 7 p.m. Cost is $300 for a table of 10. Proceeds will benefit the Garden. Advance reservations are required. Call (314) 577-9750 or email membership@mobot.org.
Concert
St. Louis has talent. The Joys of Glory Gospel Singers will salute African-American History Month at 3 p.m. on Sunday, Feb. 19 at Solomon Temple M.B. Church, located at 4859 St. Louis Avenue in the Kingshighway East neighborhood.
Family Sundays: Crazy About Color
Everyone is invited to stop by the St. Louis Art Museum on Sunday afternoons in February for hands-on art activities and a lively 30-minute family tour through the galleries. The Family Tour will leave at 2:30 p.m. Explore the basics of color in a fun setting.
Save the Date
Feb. 23 – 26 St. Louis Builders Home & Garden Show
Feb. 23 – Metropolis St. Louis Board Game Night, The Gramaphone
Feb. 24 – Art After 5, St. Louis Art Museum
Feb. 24 – Arch Rival Roller Girls Trivia, German Cultural Society
Feb. 25 - 27th Annual Paula J. Carter Wine & Roses Reception, Bishop Willie Ellis Conference Center
Feb. 25 – 3rd Annual St. Louis Community Garden Summit, St. Patrick Center
Feb. 25 – Black History Month at Jefferson National Expansion Memorial
Feb. 25 – Celebrate Black History with the Metro Sentinel Journal, Polish Heritage Center
Feb. 25 – Trivia Night, IBEW Union Hall
Feb. 25 – Devon Alexander faces Marcos Maidana, Scottrade Center
Feb. 26 – "Underground" Screening, Old Courthouse
Feb. 28 – Trailnet on Tap, Llewelyn's Pub
Feb. 29 – Mayor's Education Expo, City Hall
Feb. 29 – March 2 – National Frame Building Expo, America's Center
NIXLE
The Department of Public Safety's City Emergency Management Agency (CEMA) provides free emergency alert service through Nixle (http://www.Nixle.com/). When you register for the service, you will receive our informative and timely text messages on your cell phone and/or as emails on your computer. Visit the Nixle website and sign up for the free service today. If you have any comments about the service, please let me know.
Will you be having an event in your neighborhood that we can support? If so, you may email the information about it to me at brysonc@stlouiscity.com or to Cathy Smentkowski at smentkowskic@stlouiscity.com for consideration of noting it in the Spotlight or you may post it on the City's Calendar of Events.
And remember, if you see something in the neighborhood that just doesn't look right, REPORT IT!
Charles Bryson
Director of Public Safety
City of St. Louis
Department:


Department of Public Safety