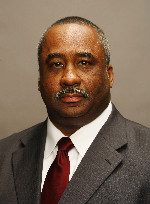 A number of great events will be taking place this weekend in St. Louis.  Before I highlight some of the fun and entertaining upcoming activities, I want to let you know that the 30th Annual National Fallen Firefighters Memorial Weekend will occur this weekend in Emmitsburg, MD.  For the first time in the history of the event, the bells of the Memorial Chapel will ring on Sunday, Oct. 16 to honor the fallen.  Fire departments, places of worship and other community organizations will join in Bells Across America for Fallen Firefighters, the first nation-wide remembrance for firefighters who died in the line of duty.  The remembrance can occur at any time on Sunday, Oct. 16.  To read more about the program, visit http://www.bellsacrossamerica.com/ .
I also want to give a "tip of the hat" to the St. Louis Internship Program (SLIP), which this week is celebrating its 20th anniversary in making a difference in the lives of St. Louis youth.  SLIP has helped more than 3,200 high school students receive job training and internship placement, giving these young men and women the knowledge, experience and confidence to experience new worlds of opportunities.  More than 98% of SLIP students graduate high school and attend postsecondary education or training.  For more information about SLIP, visit http://www.stlouisinternship.org/ .
Listed below are just a few of the events that are coming up in St. Louis.  I encourage you to take advantage of all that our great City neighborhoods have to offer.  Also, if you haven't visited the City's new website stlouis-mo.gov ( http://stlouis-mo.gov/  ), I encourage you to do so.  On our home page you will find a link to the Calendar of Events.  Please feel free to see what activities are coming up and to submit an event that your organization will be holding.  The listing is free.  See you in the neighborhood!
Hispanic Heritage Month
In honor of Hispanic Heritage Month, Modesto Tapas Bar & Restaurant is partnering with the Hispanic Chamber of Commerce St. Louis Foundation (HCC STL).  This week (to Saturday, Oct. 15) the restaurant is offering a selection of dishes from Argentina, Cuba, Mexico and Peru in addition to the traditional Spanish cuisine for which the restaurant is known.  A percentage of proceeds from the sale of these dishes will benefit the HCC STL Foundation, which focuses on workforce development, youth and education.  Modesto is located at 5257 Shaw Avenue on The Hill.  For more information, please call (314) 772-8272 or visit their website at http://www.modestotapas.com/ .
St. Louis Fashion Week
St. Louis Fashion Week, presented by Brown Shoe, is once again bringing together the City's top retailers and fashion enthusiasts for a week-long event filled with style, glitz and glamour, Oct. 11 – 15.  Each night of runway shows has been showcasing the latest trends and fashions from our area's leading retailers and boutiques, as well as emerging designer talent.  Visit http://www.saintlouisfashionweek.com/   for a full schedule of remaining events.
Downtown Ball & Gala
The 2011 Downtown Ball, a charitable fundraising event presented annually by the Downtown St. Louis Foundation, in cooperation with The Partnership for Downtown St. Louis, will be held on Friday, Oct. 14 at the Peabody Opera House, 1400 Market Street in beautiful Downtown St. Louis.  The event showcases Downtown's unique venues, celebrates its renaissance as a vibrant urban center, and raises charitable proceeds committed to support improvements to the Downtown neighborhood that benefit the public, and advance the goals of the Downtown Next vision for 2020.  For more information, visit http://www.downtownballstl.org/.
Community Block Party @ ConnectCare
St. Louis ConnectCare will hold a Community Block Party at its facility at Delmar and Clara on Saturday, Oct. 15 from to   The event will include entertainment, food, free flu shots by BJC; screenings for glucose, cholesterol, and blood pressure; and other health-related testing and info.  For more information, call (314) 879-6231.
Soulard Chili Festival
The Soulard Chili Festival will be this Saturday, Oct. 15 from 11 a.m. to 5 p.m. at Lift For Life Academy, 1731 S. Broadway.  Taste all of the chili entries, then vote for your favorite!  The festival also features a children's area, craft booths, beer and wine garden, and entertainment by Lift For Life's musically talented students.  Cost is $8 at the door.  Please visit http://www.liftforlife.org/  for more details.
Concert in Soulard Market Park
The Soulard Business Association will hold the last free concert of the season for its Soulard Market Park Concert Series this Saturday, Oct. 15 from   Pattie and The Hitmen will be the featured performers.  Bring your family and friends, pack some snacks and beverages and enjoy the music.  Soulard Market Park is located at 9th and Lafayette.
GO! St. Louis Halloween 10K & Fun Run
The GO! St. Louis Halloween 10K & Fun Run, which features Missouri's largest 10K race and attracts many of the region's elite runners, will be held Sunday, Oct. 16 at Soldiers' Memorial, 1315 Chestnut in Downtown St. Louis.  The 10K will begin at and the Fun Run will step off at  As part of the festivities, race participants will be able to enter a costume contest.  Prizes will be awarded for Most Original, Scariest, Funniest, Youth and Best of Show costumes.  For all the details, visit http://www.gostlouis.org/community-programs/events/halloween-10k.html  
Grow St. Louis Contest Voting Ends Oct. 16
What could your favorite St. Louis non-profit do with up to $15,000?  Monsanto will help St. Louis grow by awarding $15,000, $10,000, and $5,000 awards to local projects.  Visit http://www.stlgrown.com/ to see which organizations have been nominated, then vote for your favorite to win.
Spay/Neuter Your Cat in October
Operation Stop Pet Overpopulation Today (OpSPOT), in partnership with the City of St. Louis Department of Health and Division of Recreation, is offering City of St. Louis residents a special cat care program every Tuesday and Wednesday in October.  During the "OpSPOT Spay/Neuter Waggin'" Program, cats can get spayed or neutered, receive rabies vaccinations and obtain a City of St. Louis license for $40 or less*.  The services are being offered at Wohl Recreation Center, 1515 N. Kingshighway Blvd.  All cat owners are invited to take advantage of the program.  Services will be offered on a first-come, first-served basis and all cats must be in sturdy carriers. *Call (314) 995-8678 for additional information.
Save the Date
Oct. 21 – Spaghetti Dinner fundraiser for Five Star Senior Center
Oct. 21 – Halloween Festival, Cherokee Recreation Center
Oct. 21-22 – Solutia Rock 'n' Roll St. Louis Expo, America's Center
Oct. 22 – Gateway Arch 46th Anniversary Celebration
Oct. 22 – Movie Night in Carondelet Park
Oct. 23 – Rock 'n' Roll St. Louis Marathon, various neighborhoods
Oct. 23 – Dutchtown Harvest Festival, Marquette Park
 NIXLE
The Department of Public Safety's City Emergency Management Agency (CEMA) provides free emergency alert service through Nixle (http://www.Nixle.com/  ).  When you register for the service, you will receive our informative and timely text messages on your cell phone and/or as emails on your computer.  Visit the Nixle website and sign up for the free service today.  If you have any comments about the service, please let me know.
Will you be having an event in your neighborhood that we can support?  If so, you may email the information about it to me at brysonc@stlouiscity.com  or to Cathy Smentkowski at smentkowskic@stlouiscity.com   for consideration of noting it in the Spotlight or you may post it on the City's Calendar of Events.
And remember, if you see something in the neighborhood that just doesn't look right, REPORT IT!
Charles Bryson
Director of Public Safety
City of St. Louis
Department:


Department of Public Safety