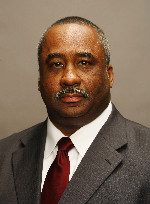 The national spotlight is on St. Louis this week as we host Games 1 and 2 of the World Series.  The many visitors to our great city have had a chance to explore our world-class attractions and enjoy our fine restaurants and unique shops.  And, they've gotten a chance to experience our warm hospitality as they travel around our historic neighborhoods.  I encourage you to suggest your favorite places in St. Louis to any out of towners you may meet. Congratulations to the St. Louis Cardinals on winning the National League Pennant.  We are all looking forward to an exciting World Series.  Go, Cards! 
Listed below are just a few of the great events that are coming up in St. Louis.  I encourage you to take advantage of all that our great City neighborhoods have to offer.  Also, if you haven't visited the City's new website stlouis-mo.gov (http://stlouis-mo.gov/ ), I encourage you to do so.  On our home page you will find a link to the Calendar of Events.  Please feel free to see what activities are coming up and to submit an event that your organization will be holding.  The listing is free.  See you in the neighborhood!
Spaghetti Dinner Fundraiser
The Five Star Senior Center at 2832 Arsenal Street will hold a Spaghetti Dinner Fundraiser on Friday, Oct. 21 from at the Center.  Each fall the Center holds several fundraisers to supplement the funds received through grants and client contributions.  Bring your family, invite your friends and help support this organization that helps seniors and those with disabilities in our community.  Cost is $8 for adults and $3 for children. 
Halloween Festival
Cherokee Recreation Center, 3200 S. Jefferson, will hold its first Halloween Festival on Friday, Oct. 21 from until for children ages 10 and under.  Admission is free.  Bring your favorite costumed goblin, princess or rally squirrel and enjoy the festivities.
Rock 'n' Roll St. Louis Health & Fitness Expo
In connection with the inaugural Solutia Rock 'n' Roll St. Louis Marathon & ½ Marathon, Power Balance will present its Health & Fitness Expo at America's Center on Friday, Oct. 21 and Saturday, Oct. 22.  More than 60 exhibitors will offer free samples, showcase the latest in running gear, sports apparel, health & nutritional information and more.  All runners in the Rock 'n' Roll St. Louis Marathons must visit the Expo to pick up their race number and t-shirt and any other last minute essentials before race day on Sunday, Oct. 23.  Admission to the Expo is free.
Art Exhibit Opening Reception
Local artist Patricia Watwood will present her first solo museum exhibit "Myths & Individuals" at the St. Louis University Art Museum beginning with an Opening Reception on Friday, Oct. 21 at   The exhibit will run through Dec. 31.  The museum is located at 3663 Lindell.  For more information, go to http://www.slu.edu/sluma/ . 
America's Got Talent Auditions – St. Louis
America's Got Talent is looking for Missouri's best undiscovered talent.  Auditions will take place from at on both Saturday, Oct. 22 and Sunday, Oct. 23 at America's Center.  Go to http://www.AGTauditions.com/ to register your act.  Make sure you bring all the required paperwork with you and good luck to all the talented folks who will be auditioning.
Tower Grove Harvest Festival
The 6th Annual Tower Grove Farmers' Market Harvest Festival will be this Saturday, Oct. 22 in Tower Grove Park from to   Enjoy live music, a free yoga class and shop the many vendors of local produce, meats, baked goods and handmade items.  Want more details?  Visit http://www.tgmarket.org/ .
Gateway Arch 46th Anniversary Celebration
Celebrate the 46th anniversary of the completion of the Gateway Arch on Saturday, Oct. 22.  From to visitors to the Gateway Arch will have an opportunity to "meet the builders" and hear their first-hand recollections of the construction of the tallest national monument in the United States.  The builders, who were the most skilled in their trade in the 1960s, will share their private memorabilia and photos of their incredible experience.  All guests will be able to enjoy birthday cake (while supplies last).  For more details, visit http://www.coreofdiscovery.com/ .
EcoRide
The 2nd Annual EcoRide on the Riverfront Trail will start at on Saturday, Oct. 22 at 21 O'Fallon Street.  Bicycle riders can choose a 10- or 25-mile route.  Proceeds will benefit the U.S. Green Building Council-Missouri Gateway Chapter's Scholarship Fund. The scholarship program provides green building and sustainability education and training for those who normally would not have access or could not afford it.  To register, visit www.usgbc-mogateway.org/ .
SmallBusinessTown Hall Meeting
Have a small business or are interested in starting one?  You may want to attend the Small Business Town Hall Meeting scheduled for Saturday, Oct. 22 from to at the New Northside Conference Center, 5939 Goodfellow Blvd.  This town hall meeting will cover information helpful for expansion and development of small businesses in the area.  Panelists will discuss how their organizations can help with the development and expansion of small businesses.  They will also be available to answer any questions you may have.  Representatives from the Missouri Department of Economic Development, Workforce Development, Missouri Small Business and Technology Development and other government entities are expected to attend.
Inaugural Solutia Rock 'n' Roll St. Louis Marathon and ½ Marathon
The inaugural Solutia Rock 'n' Roll St. Louis Marathon and ½ Marathon will take place on Sunday, Oct. 23 beginning at   The starting line for both will be Market Street at Tucker Blvd. and the finish line will be Chestnut and 15th.  After the race, runners will reunite with family and friends at the Finish Line Festival to enjoy refreshments and live music.  For more information, visit the website:  www.runrocknroll.competitor.com/st-louis/event .
Dutchtown Harvest Festival
In honor of Food Day, the Dutchtown Harvest Festival will take place in Marquette Park (3200 block of Gasconade at Compton) on Sunday, Oct. 23 from to   Activities include local food, farmers, and vendors, cooking demonstrations, face painting and the First Annual Yam Jam Pie Contest (1 p.m.).  Bring your best yam and sweet potato pie to the festival.  To enter the contest, RSVP to Andrew at aflachs@gmail.com or call (484) 467-8054.  Pies will be judged on taste, appearance, and use of local, fresh ingredients. Hope to see you at the Festival.
Silent Movie
The 1928 silent movie, Speedy, starring Harold Lloyd, will be shown at Sunday, Oct. 23 at Second Presbyterian Church, 4501 Westminster Place.  The film will be accompanied by organist Andrew Peters.  The movie is free and open to the public.  Don't miss this opportunity to take your grandchildren to a nostalgic cinematic experience.  For further information, call (314) 367-0366.
St. Louis Infrastructure Symposium
Saint Louis University, the ASCE and the Metro Water Infrastructure Partnership will present the St. Louis Infrastructure Symposium on Tuesday, Oct. 25 from to at the Forest Park Visitor Center.  The event will include presentations from MoDOT, Metro Water Infrastructure Partnership, MSD, U.S. Army Corps of Engineers and other local organizations.  Registration includes breakfast and lunch.  To link to the registration site, visit http://parks.slu.edu/events .  For more information, call (314) 977-7820.
NiteBrite 2011:  Super Heroes Edition Fundraiser
St. Louis Artworks invites you to its NiteBrite 2011:  Super Heroes Edition Fundraiser on Thursday, Oct. 27 from at LUMEN, 2201 Locust Avenue.  Guests will enjoy heavy hors d'oeuvres, drinks, live music by the band Downtime and a performance by artist Tony Artz.  This year, St. Louis Artworks will honor St. Louis heroes taking action, including:  Keith Baizer of ArtMart, Louis Lankford of UMSL, Nicole Hollway of the St. Louis Beacon and Chris Miller of The Mission Center.  All of the proceeds will benefit St. Louis Artworks, a job training experience for youth in the arts.  To purchase tickets or find out more, visit http://www.stlartworks.org/nitebrite .
Feline Spay/Neuter Opportunities in October
BARC St. Louis, the non-profit all volunteer group dedicated to animal welfare, is sponsoring its annual Fall Feline Fix.  If you have income of less than $50,000 a year, BARC will spay/neuter your cat for a $5 co-pay.  This special program will be available for three days in October – the 24th, 28th and 31st.  Shots not required.  Call the St. Louis Veterinary Center, 1611 S. Grand Blvd., at (314) 773-6400 to schedule your cat's surgery.  Ferals and strays are welcome.  Each kitty client will receive a free bag of Purina cat treats.  To learn more about BARC, visit its website at http://barcstl.org/ .
Operation Stop Pet Overpopulation Today (OpSPOT), in partnership with the City of St. Louis Department of Health and Division of Recreation, is offering City of St. Louis residents a special cat care program every Tuesday and Wednesday in October.  During the "OpSPOT Spay/Neuter Waggin'" Program, cats can get spayed or neutered, receive rabies vaccinations and obtain a City of St. Louis license for $40 or less*.  The services are being offered at Wohl Recreation Center, 1515 N. Kingshighway Blvd.  All cat owners are invited to take advantage of the program.  Services will be offered on a first-come, first-served basis and all cats must be in sturdy carriers. *Call (314) 995-8678 for additional information.
Save the Date
10/29 - Open Streets, The Grove neighborhood
10/30 – 11/7  – Welcome the COGIC 104th Holy Convocation, America's Center
11/5 – Veterans' Day Parade, Soldiers' Memorial
NIXLE
The Department of Public Safety's City Emergency Management Agency (CEMA) provides free emergency alert service through Nixle (http://www.Nixle.com/  ).  When you register for the service, you will receive our informative and timely text messages on your cell phone and/or as emails on your computer.  Visit the Nixle website and sign up for the free service today.  If you have any comments about the service, please let me know.
Will you be having an event in your neighborhood that we can support?  If so, you may email the information about it to me at brysonc@stlouiscity.com  or to Cathy Smentkowski at smentkowskic@stlouiscity.com   for consideration of noting it in the Spotlight or you may post it on the City's Calendar of Events.
And remember, if you see something in the neighborhood that just doesn't look right, REPORT IT!
Charles Bryson
Director of Public Safety
City of St. Louis
Department:


Department of Public Safety