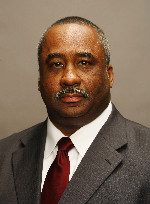 Lots of fun, Holiday events are on tap for St. Louis in the next few days and weeks.  Before I spotlight several of them, though, I want you to consider the following question: 
Are you ready for the icy roads, extreme cold and loss of heat, power and communications that winter storms can bring?
  Here are a few thoughts on preparing yourself for the winter months:
Check your car's antifreeze levels and make sure you have a flashlight, extra batteries, a windshield scraper, a shovel, booster cables, water, snacks, hats and mittens in your vehicle.
Insulate pipes in your home and allow faucets to drip a little during very cold weather to avoid freezing.
Learn how to shut off water valves (in case a pipe bursts).
In addition to your smoke alarms, install carbon monoxide detectors on each floor of your home.
Have rock salt or an environmentally friendly alternative on hand to melt ice on walkways.  Have sand to improve traction.
For more tips on what to do before, during, and after winter storms and extreme cold, go to http://www.ready.gov/winter .
Listed below are just a few of the great events that are coming up in St. Louis.  I encourage you to take advantage of all that our great City neighborhoods have to offer.  Also, if you haven't visited the City's new website stlouis-mo.gov (http://stlouis-mo.gov/  ), I encourage you to do so.  On our home page you will find a link to the Calendar of Events.  Please feel free to see what activities are coming up and to submit an event that your organization will be holding.  The listing is free.  See you in the neighborhood!
Holiday Rooms in Bloom
Noted St. Louis florists have been hard at work decorating Saint Louis University's Samuel Cupples House at 3673 West Pine Mall for the annual Holiday Rooms in Bloom event.  This is your opportunity to see some breathtaking examples of the art of floral arrangement, within the splendor of historic Cupples mansion.  The house will be open from11 a.m. to 6 p.m. Friday, Dec. 9, from 11 a.m. to 4 p.m. Saturday, Dec. 10 and from 11 a.m. to 2 p.m. Sunday, Dec. 11.  Admission is free, but visitors are encouraged to donate a new or gently used item of winter clothing to benefit the St. Francis Xavier College Church parish help center.  Want more information?  Visit http://www.cupples.slu.edu/ .
Art After 5
Hear the songs of Monet's day in a recital featuring music from the Belle Époque, or "Beautiful Era" of Europe.  Michael Kelly and Jonathan Ware will present the French Song from the Belle Epoque concert on Friday, Dec. 9 from 7 p.m. to 8:30 p.m. at the St. Louis Art Museum in majestic Forest Park.  The concert will consist of intimate classical songs by Debussy, Chausson, and Satie, along with popular works by other cabaret composers of that era.  Seating will be limited and tickets are required.  Limit four tickets per person, available at the Information Desk in Sculpture Hall.
Kwanzaa Holiday Expo
Better Family Life will present its 27th Annual Kwanzaa Holiday Expo from 10 a.m. to 8 p.m. on both Saturday, Dec. 10 and Sunday, Dec. 11 at Cardinal Ritter College Prep High School, 701 N. Spring Avenue in artsy Grand Center.  The Expo affords locally-based, primarily African-American-owned small businesses the opportunity to promote and showcase their products and services.  Stop by and see what's available in apparel, jewelry, accessories, home goods, body care essentials, literature, artwork from around the world, and more.
Lafayette Square 2011 Holiday Parlor Tour
The residents of one of St. Louis' most architecturally rich neighborhoods is inviting everyone to begin the holidays with the Lafayette Square Holiday Parlor and Church Tour on Sunday, Dec. 11 from 10 a.m. to 5 p.m.  Nine homes and two neighborhood churches will be decked out in holiday finery.  Tickets will cost $20 on the day of the tour.  For more information, visit http://www.lafayettesqr.com/ .
Winter Solstice Barter Fest
'Tis the season for creative holiday exchanges.  Visit The Juice Box, 3101 Arsenal, from 2 – 5 p.m. on Sunday, Dec. 11 for the Winter Solstice Barter Fest:  Holiday Swap.  All are welcome to come to this bartering extravaganza, clothing swap and attend free workshops/demos led by participating barterists.  Visitors will also be able to enjoy live music and a potluck.  Want more details?  Visit http://www.barterfest.wordpress.com/ .
Holiday Concerts
A free Christmas Concert featuring jazz music and storytelling will be held on Saturday, Dec. 10 at 7 p.m. at Pilgrim Congregational UCC, 826 Union Blvd. in the historic Academy neighborhood.  The concert will feature jazz great Denise Thimes, TV personality Gina Kurre, and United Church of Christ president Dr. Geoffrey Black.  For more information, visit http://www.pilgrimucc-stl.org/ .
Carondelet Community Betterment and Housing Corporation will be sponsoring a Christmas Concert featuring the Saint Louis Wind Symphony on Sunday, Dec. 11 at 3 p.m. at the historic Ivory Theatre at 7620 Michigan in the charming Patch neighborhood. 
The Webster University Faculty and Staff will be holding a Holiday Concert on Sunday, Dec. 11 at 2 p.m. at Christ Church Cathedral-Episcopal, 1210 Locust in beautiful Downtown St. Louis. The concert is free and open to the public.  Enjoy the sounds of the season with your family and friends.
The St. Louis Christmas Past Holiday Traditions series at the Old Courthouse in Downtown St. Louis is featuring free lunchtime concerts of traditional holiday music in the rotunda on Wednesdays in December.  Mark your calendar for Noon, Dec. 14 for the D. McCullough Scottish Christmas Concert and Noon, Dec. 21 for the Illinois Kids Concert.  
Family Sundays at the Art Museum
When the weather turns too cold for lengthy outdoor activities, remember Family Sundays at the St. Louis Art Museum in Forest Park.  Each Sunday in the month of December from 1 to 4 p.m. the Art Museum will offer hands-on art activities and a lively 30-minute tour through the galleries.  This month's theme is "Snowflakes and Seasonal Landscapes."  The Family Tour leaves at 2:30 p.m.  Please feel free to call (314) 721-0072 for more information.
Christmas Stories at the Lemp Mansion
Enjoy an evening of Christmas stories and poems as interpreted by area storyteller Anne Louise Williams in the Historic Lemp Mansion, located at 3322 DeMenil Place in the attractive Benton Park neighborhood.  Selections will include "Carol of the Bells" by Longfellow, "The Bells" by Poe and "How the Grinch Stole Christmas" by Dr. Seuss.  Cost is $5.  Visit http://www.lempmansion.com/ for more details.
Special Skate Nights at the Downtown Ice Rink
Special skate nights have been arranged for the Downtown residents and employees to enjoy the Downtown ice rink across from the Peabody Opera House (on Market Street, between 14th and 15th in Schiller Park).  The Downtown Residents Skate Night will be Wednesday, Dec. 14 and the Downtown Employees Skate Night will be Thursday, Dec. 15.  Grab your friends, neighbors, and co-workers and enjoy ice skating under the stars.  Both groups will receive $1 off admission each night.  Hours of operation on weekdays is 4 – 9 p.m.  For more information about booking a group or special event, call (314) 622-5454.
Save the Date
Dec. 16 – Third Friday, Third Degree Glass Factory
Dec. 17 – St. Louis Classic 2011, Steinberg Rink
Dec. 17 – National Lutheran Choir Christmas Concert
Dec. 17 – Snowball Series Reindeer Run, Tower Grove Park
NIXLE
The Department of Public Safety's City Emergency Management Agency (CEMA) provides free emergency alert service through Nixle (http://www.Nixle.com/ ).  When you register for the service, you will receive our informative and timely text messages on your cell phone and/or as emails on your computer.  Visit the Nixle website and sign up for the free service today.  If you have any comments about the service, please let me know.
Will you be having an event in your neighborhood that we can support?  If so, you may email the information about it to me at brysonc@stlouiscity.com  or to Cathy Smentkowski at smentkowskic@stlouiscity.com   for consideration of noting it in the Spotlight or you may post it on the City's Calendar of Events.
And remember, if you see something in the neighborhood that just doesn't look right, REPORT IT!
Charles Bryson
Director of Public Safety
City of St. Louis
Department:


Department of Public Safety