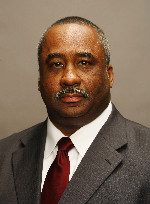 My favorite neighborhood activity this time of the year is taking the family for a drive through our various City neighborhoods to see the Christmas light displays.  Many St. Louisans and businesses go all out to literally "deck the halls" to "make the season bright" for neighbors and visitors, and I applaud their efforts.  If you haven't already, I encourage you see for yourself some of the creative displays that are up for the holidays.
Most people will spend this coming weekend traveling to be with loved ones, but there are a number of fun and service-oriented activities on the schedule for your consideration.  Before I highlight a couple of the events, however, I want to take this opportunity to extend my best wishes for a safe Christmas and happy holiday season to you and your family.  May 2012 bring you much joy and happiness, and may it be a year of peace and prosperity for us all.  
Finally, I want to gently remind everyone that for some members of our community, the cold days of winter present a challenge.  They have to make tough decisions about whether to use what funds they have to either pay their heating bill, the pharmacy or the grocery store.  If you or someone you know needs assistance with a heating bill, there is help available through Heat-Up St. Louis.  Either call the resource hotline at (314) 241-7668 or go online at http://www.heatupstlouis.org/ .

Listed below are just a few of the great events that are coming up in St. Louis.  I encourage you to take advantage of all that our great City neighborhoods have to offer.  Also, if you haven't visited the City's website stlouis-mo.gov (http://stlouis-mo.gov/ ), I encourage you to do so.  On our home page you will find a link to the Calendar of Events.  Please feel free to see what activities are coming up and to submit an event that your organization will be holding.  The listing is free.  See you in the neighborhood!
Jewish & Muslim Day of Service
Drawing on the shared value of community service, the Islamic Foundation of Greater St. Louis, the Jewish Community Relations Council of St. Louis, and the National Council of Jewish Women-St. Louis are sponsoring the first ever St. Louis area-wide "Jewish and Muslim Day of Service."  There are 21 community service sites.  There will be projects suitable for young children, projects that involve going out into the community, and projects that are site based.  The Day of Service will be Sunday, Dec. 25.  A free welcome breakfast will begin at 9 a.m.  Projects will be completed between 10 a.m. and  Noon.  For more information, visit http://stljewishmuslimdayofservice.org/ .
Happy 19th Birthday, Raja!
An elephant-sized birthday party is planned at the River's Edge at the St. Louis Zoo for 11 a.m. on Tuesday, Dec. 27 for Raja, the elephant.  At that time, Raja will open presents and enjoy special activities.   
Kwanzaa:  Festival of the First Fruits
Celebrate the contemporary African-American holiday of Kwanzaa at the Missouri Botanical Garden this year.  Kwanzaa:  Festival of the First Fruits will take place from Noon to 4 p.m. on Wednesday, Dec. 28 at the Garden at 4344 Shaw Avenue.  A Kwanzaa ceremony will highlight a day of storytelling, craft and jewelry displays, and authentic African drumming and musical performances.  Price is included with Garden admission.  Want more information?  Visit http://www.missouribotanicalgarden.org/ .
Noon Year's Eve Celebration
Radio Disney, AM 1260, St. Louis is inviting children and families to ring in the New Year from 10:30 a.m. to 12:30 p.m. Saturday, Dec. 31 at the St. Louis Science Center, 5050 Oakland Avenue in the Kings Oak neighborhood.  One of 19 events hosted by local Radio Disney stations across the country, activities will include interactive entertainment, prizes and vacation giveaways.  The celebration is free.  Visit http://radio.disney.go.com/  for more details.
New Year's Eve Candlelight Memorial Service
The 20th Annual New Year's Eve Candlelight Vigil to commemorate those who lost their lives to violence in 2011 will be held at 4 p.m., Saturday, Dec. 31 at El Bethel Church of God in Christ, 4020 Page Blvd.  The names of homicide victims from St. Louis City and County will be read.  Join Families Advocating Safe Streets in supporting the families that are mourning the loss of a loved one this holiday season.
First Night St. Louis
St. Louis' largest, most creative non-alcoholic New Year's Eve celebration – First Night St. Louis -- will reach mythical proportions for its 20th anniversary this year.  This year's theme, "Xanadu," will transform Grand Center into an enchanted playground with music, dance, magic, comedy, activities for all ages and two fireworks displays to greet 2012.  Price:  $5 children and $10 adults.  For details, visit http://www.grandcenter.org/ .
Resolution for 2012
If 2011 demonstrated anything to us, it brought home the fact that no matter where you live everyone needs to be prepared for any type of emergency.  Make it a New Year's resolution for 2012 that you will prepare yourself and your family for whatever the new year will bring.  Practical, essential preparedness items would include:  a backpack with a few starter items for an emergency kit; a first aid kit; flashlights and batteries; NOAA weather radio and solar cell phone charger.  For more ideas on what to include in the kit, visit http://www.ready.gov/ .
Tip of the Cap
I want to extend a "tip of the cap" to the Old North St. Louis neighborhood on being recognized earlier this month by the U. S. Environmental Protection Agency (EPA) with the National Award for Smart Growth Achievement.  The award recognizes effectiveness in creating sustainable communities.  Keep up the good work!
Save the Date
Jan. 6, 2012 – Twelfth Night, Soulard
Jan. 7 – 1772 Twelfth Afternoon Ball, Old Courthouse
NIXLE
The Department of Public Safety's City Emergency Management Agency (CEMA) provides free emergency alert service through Nixle (http://www.Nixle.com/ ).  When you register for the service, you will receive our informative and timely text messages on your cell phone and/or as emails on your computer.  Visit the Nixle website and sign up for the free service today.  If you have any comments about the service, please let me know.
Will you be having an event in your neighborhood that we can support?  If so, you may email the information about it to me at brysonc@stlouiscity.com  or to Cathy Smentkowski at smentkowskic@stlouiscity.com   for consideration of noting it in the Spotlight or you may post it on the City's Calendar of Events.
And remember, if you see something in the neighborhood that just doesn't look right, REPORT IT!
Charles Bryson
Director of Public Safety
City of St. Louis
Department:


Department of Public Safety