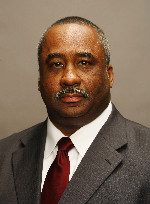 A number of fun and exciting events are on the schedule.  Before I spotlight a few of them, however, I want to remind everyone that this weekend is the perfect time to check the batteries in your smoke detectors.  When you change back your clocks from Daylight saving time, change the batteries in your smoke alarms.  The Change Your Clock Change Your Battery program was started by Energizer®   24 years ago, and the St. Louis Fire Department is one of thousands of fire departments across the country that now participates in the program by distributing free batteries for smoke detectors. 
I also want to take a moment to salute the men and women who have served and currently serve our country in the Armed Forces.  There will be several events this month in St. Louis to honor our veterans, and I encourage each and every one of you to show your support by turning out for these observances.
Listed below are just a few of the great events that are coming up in St. Louis.  I encourage you to take advantage of all that our great City neighborhoods have to offer.  Also, if you haven't visited the City's new website stlouis-mo.gov (http://stlouis-mo.gov/ ), I encourage you to do so.  On our home page you will find a link to the Calendar of Events.  Please feel free to see what activities are coming up and to submit an event that your organization will be holding.  The listing is free.  See you in the neighborhood!
Attention Trivia Buffs
Do you love attending Trivia Nights?  If so, then please take note of the following:
Little Sisters of the Poor 6th Annual Trivia Night, Friday, Nov. 4 at Carpenter's Hall, 1401 Hampton.  Doors open at   Trivia starts at   All proceeds will support the Little Sisters St. Louis Residence for the elderly.  Price: $20 per person, up to 10 per table.  Want more details?  Call (314) 421-6022.
Woerner Elementary School in the Holly Hills neighborhood will be hosting a Trivia Night on Friday, Nov. 4 starting at   For more details contact Mandy at woernerwildcatspto@gmail.com 
South City Family YMCA Trivia Night, Saturday, Nov. 5 at Carpenter's Hall, 1401 Hampton.  Trivia starts at   Fundraiser will benefit the Strong Community Campaign.  For more details, call (314) 644-3100.
Free Public Telescope Viewing
The St. Louis Astronomical Society hosts public Star Parties at the St. Louis Science Center on the first Friday of each month from January – November.  Weather permitting, the Society and the Center will set up a number of telescopes and be on hand to answer visitor questions.  Regardless of the weather, indoor events are scheduled for each Star Party and held inside the Planetarium's Orthwein Starbay.  Price is included in admission.  For tickets, call (314) 289-4424
28th Annual Veterans Day Observance
Please join us in honoring our veterans at the 28th Annual Veterans Day Ceremony and Parade on Saturday, Nov. 5 at Soldiers' Memorial, 1315 Chestnut in beautiful Downtown St. Louis.  Festivities will begin at with the parade stepping off at from Tucker and Chestnut.  There will be a flyover of vintage planes and the "Massing of the Colors" at the start of the parade.  You do not want to miss this opportunity to salute the men and women who have fought for the freedoms that we enjoy today.
Great Candy Exchange
To encourage healthy habits and support the troops, the Delta Dental Health Theatre is encouraging area children and families to exchange some of their packaged candy from Halloween for chances to win great prizes at the 2nd Annual Great Candy Exchange event.  Enjoy interactive games, face painting, a balloon artist, shows, and a meet-and-greet with popular characters.  Children may wear their Halloween costumes and have their pictures taken in the fun photo booth.  The exchanged candy will be sent overseas, along with toothbrushes through "A Soldier's Wish List."  A monitor connected to Skype will allow children to contact their loved ones abroad.  For more information, visit http://www.ddhtstl.org/ .
North City Farmers' Market
Say thank you to the volunteers and celebrate the harvest at the final event of the 2011 Farmers' Market season.  The market will open at on Saturday, Nov. 5 and is located at Hebert and Blair in the Old North St. Louis neighborhood.
Bar B Que
The Sons of AMVETS Post 6 will hold a Bar B Que on Saturday, Nov. 5 from until ????? at 2718 Clifton in the picturesque Clifton Heights neighborhood.  Enjoy ribs, chicken or pork steaks and choice of two sides for $7 a plate.  For more information, call (314) 781-4071.
Craft OutLoud
A new Art Fair has come to the trendy Central West End neighborhood.  Craft OutLoud will creatively bring together both fine and unusual craft art in this unique, diverse, art fair.  The show will highlight the work of local artists in the categories of jewelry, fiber, glass, mixed media and more.  Craft OutLoud will be held at New City School, 5209 Waterman Blvd from to on Saturday, Nov. 5 and Sunday, Nov. 6.  Admission $5, with proceeds to benefit New City School.  Questions?  Call (314) 898-2583. Or read more at http://www.craftoutloudstl.com/ .
Fundraiser for Matt Quain
Joanie's Pizzeria, 2101 Menard (at Russell) in the historic Soulard neighborhood, will be holding a fundraiser for Matt Quain on Wednesday, Nov. 9 from to Close ( for food, bar closes at ).  Matt Quain was recently left in a neck brace, with a broken jaw, black eye and stitches in his face – the result of being the unsuspecting target for the "knockout game" phenomenon.  The fundraiser will have live music, raffles and more, with a portion of the sales going to The Mathew Quain Donation Fund set up at U.S. Bank.  Please show your support by stopping by the fundraiser.  For more information, visit http://www.joanies.com/pizza_page.htm
Save the Date
Nov. 10 – MBE / WBE Vendor Fair, Hotel Lumiére
Nov. 10 – 20 – St. Louis International Film Festival
Nov. 11 – American Legion Veterans Day Ceremony, Soldiers' Memorial
Nov. 11 – Family Film Night, World Chess Hall of Fame
Nov. 11 – Poetry Scores – 6th Annual Art Invitational, Mad Art Gallery
Nov. 12 – Annual Fall Clean Up on the South Grand Medians
Nov. 12 – Blessing Basket – Warehouse Sale
Nov. 13 – St. Stanislaus Kostka 2011 Fall Festival
Nov. 18 – Macy's Holiday Festival of Lights, Kiener Plaza
NIXLE
The Department of Public Safety's City Emergency Management Agency (CEMA) provides free emergency alert service through Nixle (http://www.Nixle.com/  ).  When you register for the service, you will receive our informative and timely text messages on your cell phone and/or as emails on your computer.  Visit the Nixle website and sign up for the free service today.  If you have any comments about the service, please let me know.
Will you be having an event in your neighborhood that we can support?  If so, you may email the information about it to me at brysonc@stlouiscity.com  or to Cathy Smentkowski at smentkowskic@stlouiscity.com   for consideration of noting it in the Spotlight or you may post it on the City's Calendar of Events.
And remember, if you see something in the neighborhood that just doesn't look right, REPORT IT!
Charles Bryson
Director of Public Safety
City of St. Louis
Department:


Department of Public Safety