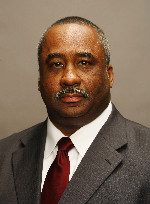 Many exciting events are on the calendar for St. Louis in the next few days and weeks.  Before I spotlight some of them, however, I want to mention a couple of items.  First ,
Mayor Francis G. Slay
has announced his 2011 Holiday Card Design Contest for City children ages 12 and under.  If you have a young artist in the family, I encourage you to have them submit an entry.  The deadline is Wednesday, Nov. 30.  Here's a link to the news release: 
http://stlouis-mo.gov/government/departments/mayor/news/Mayor-Slay-Announces-2011-Holiday-Card-Contest.cfm
Second, shopping for the Holiday Season is already on the mind of many consumers.  When you start making your gift list, consider supporting the many restaurants, attractions, shops and amenities in St.   Louis by giving gift cards.  For example, the Downtown Gift Card is usable at more than 130 Downtown locations and is one of the best ways you can support Downtown St. Louis businesses during the Holidays and throughout the year.  Downtown is just one of our fabulous neighborhoods, and I encourage you to Shop the City for all your gift list needs.
Finally, I want to remind you that this is the perfect time to review and update your winter emergency kit.  If a severe winter storm knocked out the power at your home for a few days, do you have tucked away the supplies you would need to ride out the storm?  Here's a link to a checklist for a basic disaster supplies kit: http://www.ready.gov/basic-disaster-supplies-kit .
Listed below are just a few of the great events that are coming up in St.   Louis.  I encourage you to take advantage of all that our great City neighborhoods have to offer.  Also, if you haven't visited the City's new website stlouis-mo.gov (http://stlouis-mo.gov/  ), I encourage you to do so.  On our home page you will find a link to the Calendar of Events.  Please feel free to see what activities are coming up and to submit an event that your organization will be holding.  The listing is free.  See you in the neighborhood!
St. LouisInternational Film Festival
The 20th Annual Stella Artois St. Louis International Film Festival will run from Thursday, Nov. 10 through Sunday, Nov. 20 at various venues in St.   Louis and will have something for everyone.  On the schedule are ticketed screenings, free events, special events and a Closing-Night Awards Party.  To learn more, visit www.cinemastlouis.org/ .
Veterans Day Events
Honor those that gave so much to this county by bringing your family to the American Legion 11/12th District Veterans Day Ceremony and Blue Star Memorial Marker Dedication at 10:55 a.m. on Friday, Nov. 11 at Soldiers' Memorial, 1315 Chestnut in Downtown St. Louis, then visit the Military Museum.  The museum will be open from 9 a.m. to 4:30 p.m. on Veterans Day.  Questions?  Call (314) 622-4550.
Special programs will be featured on Veterans Day in the Museum of Westward Expansion at the Gateway Arch.  From 10 a.m. to 3 p.m. learn about the Military's presence in the 19th century West, including the roles of the 1804-06 Corps of Discovery (Lewis & Clark Expedition), Military surveyors, and soldiers on the frontier.  For more info, call (314) 655-1725.
Family Film Night
Kick off your weekend with a free, family film at the World Chess Hall of Fame, located at 4652   Maryland Avenue in the trendy Central West End neighborhood.  The movie Searching for Bobby Fischer will be screened at 6 p.m. on Friday, Nov. 11.  The film is based on the bestselling book that tells the true story of this young chess prodigy.  For more information, call (314) 367-9243 ext. 105.
Poetry Scores – 6th Annual Art Invitational
Mad Art Gallery will present Poetry Scores' 6th Annual Art Invitational on Friday, Nov. 11 from 6 – 9 p.m. at the Gallery located at 2727 S. 12th Street in the unique Soulard neighborhood. The event will feature 50 artists who will present their visual responses to Paul Muldoon's poem Incantata.  All work will be available for sale by silent and live auction, with a portion of the proceeds benefiting the Poetry Scores organization.  Questions?  Visit http://www.madart.com/ .
Annual Fall Clean Up on the South Grand Medians
Come out and help put the medians to bed for the season on Saturday, Nov. 12, starting at 8 a.m. at the southern most median at Arsenal and South Grand.  Horstmann Brothers crews will be cutting down the perennials.  Bring a rake or broom and help rake off the debris and load it into trucks to be composted by St. Louis Composting.  Work is usually done by between 1 and 3 p.m.  If you can help, call (314) 664-4776 and leave a message.
Tree Planting in Francis Park
The St. Louis Hills Neighborhood Association is seeking volunteers to help plant 30 trees in Francis Park on Saturday, Nov. 12 starting at 8:30 a.m.  Meet at the garage near the tennis courts (Eichelberger and Donovan).  Need info?  Call (314) 352-4885.
Blessing Basket – Warehouse Sale
For four hours only on Saturday, Nov. 12 you will be able to purchase overstocks and Blessing Baskets needing a little TLC, all at amazing prices.  The weavers of every Blessing Basket® being sold have already received their Prosperity Wage® and reaped the incredible benefits.  These one-of-a-kind works of art make perfect Holiday gifts.  Early bird admission will be from 9 – 10 a.m., with a $10 per person donation.  The event will be free from 10 a.m. to 2 p.m.  Blessing Basket is located at 5234 Oakland Avenue in the Kings Oak neighborhood.  For more information, visit http://www.blessingbasket.org/ .
Turkey Dinner and Bazaar
Lafayette Park United Methodist Church, located at 2300   Lafayette Avenue in the picturesque Lafayette   Square neighborhood, will be hosting its Annual Turkey Dinner and Bazaar from Noon to 7 p.m. on Saturday, Nov. 12.  Prices:  Adults, $7; children under 12 $2.50. 
Benton Park West Holiday Shopping Bazaar
The Benton Park West Neighborhood Association is supporting local businesses and entrepreneurs this year by hosting a Holiday Shopping Bazaar from 10 a.m. to 4 p.m. on Saturday, Nov. 12 at the Five Star Senior Center, located at 2832 Arsenal.  Just in time for the Holidays -- Christmas, Hanukkah and Kwanzaa.  Be sure to stop by.
Annual TurkeyFest
St. Vincent DePaul Parish, 1408 S. 10th Street in the LaSalle neighborhood, will host its Annual TurkeyFest from 11 a.m. to 6 p.m. on Sunday, Nov. 13.  Cost:  $9 at the door or purchase a 4-pack (3 meals for those in need and 1 for you).  Want more info?  Call (314) 231-9328.
Goulash Festival
St. John Nepomuk's Annual Goulash Festival will be held this Sunday, Nov. 13 from 1 – 5 p.m. in the church hall at 1625 S. 11th   Street in the LaSalle neighborhood.  Questions?  Call (314) 231-0141.
St. Stanislaus Kostka 2011 Fall Festival
St. Stanislaus Kostka Church at 1413 N. 20th Street in the historic Carr Square neighborhood is inviting everyone to its Annual Fall Festival on Sunday, Nov. 13 from 11:30 a.m. until 5 p.m.  The event will feature a Polka Mass preceding the festival, Polish cuisine, polka band, Polish bakery and souvenirs, children's games, church tours and more.  For more details, call (314) 421-5948.
Chicken Dinner Fundraiser
Five Star Senior Center at 2832 Arsenal in the Benton Park West neighborhood will be hosting a Southern Fried Chicken Dinner Fundraiser from 11 a.m. to 5 p.m. on Sunday, Nov. 13.  Have Sunday Dinner out with your family and friends and help support the Center which helps seniors and those with disabilities in our community.  Cost will be $8 for adults and $4 for children ages 5 – 12.  For more information, call (314) 664-1008.
2011 Citizen of the Year
Who should be the 2011 Citizen of the Year?  For 57 years, the St. Louis Citizen of the Year has been selected from candidates nominated by the citizens of the St.   Louis metropolitan area.  This distinguished award honors those individuals who have excelled in their profession, significantly contributing to the improvement of the St. Louis community.  Nominations must be submitted by Monday, Nov. 14 and should include a cover letter summarizing the qualifications of your nominee.  Email nomination to trouch@post-dispatch.com   or mail to:  St. Louis Citizen of the Year Committee, 900 N.   Tucker Blvd., St. Louis, MO  63101.
Public Forum on GrandCenter Plan
A public forum will be held at 5:30 p.m. on Thursday, Nov. 17 at the Scottish Rite Auditorium, 3633   Lindell Blvd., regarding the proposed Grand Center District Plan.  After months of research, meetings with stakeholders, and workshops the proposed plan for how St.   Louis' arts and entertainment district can be enhanced will be presented to the public.
Save the Date
Nov. 18 – Macy's Holiday Festival of Lights, Kiener Plaza
Nov. 18 – Kennard's Annual Trivia Night, Serbian Hall
Nov. 18 – A Poetry Trivia Benefit, The Loop
Nov. 19 – Texts and the City, A Bookish Bash, City Hall
Nov. 19 – Trailnet's Einstein on a Bike Trivia Night, Central West End
Nov. 19 – Better Family Life Unity Ball, Downtown
Nov. 21 – Dialogue with the Fed, Federal Reserve
Nov. 23 – Guns 'n' Hoses, Scottrade Center
Nov. 24 – 2011 Ameren Missouri Thanksgiving Day Parade, Downtown
NIXLE
The Department of Public Safety's City Emergency Management Agency (CEMA) provides free emergency alert service through Nixle (http://www.Nixle.com/ ).  When you register for the service, you will receive our informative and timely text messages on your cell phone and/or as emails on your computer.  Visit the Nixle website and sign up for the free service today.  If you have any comments about the service, please let me know.
Will you be having an event in your neighborhood that we can support?  If so, you may email the information about it to me at brysonc@stlouiscity.com  or to Cathy Smentkowski at smentkowskic@stlouiscity.com   for consideration of noting it in the Spotlight or you may post it on the City's Calendar of Events.
And remember, if you see something in the neighborhood that just doesn't look right, REPORT IT!
Charles Bryson
Director of Public Safety
City of St. Louis
Department:


Department of Public Safety