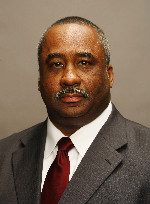 A number of fun events are on the calendar for St. Louis in the next few days and weeks.  Before I spotlight a few of them, however, I want to share some
winterization tips
that crossed my desk earlier this week.   Now that we've had a wave of colder temperatures, people are looking for low-cost and no-cost tips to help keep home heating expenses as low as possible.  Here are some ideas:
Open curtains on south-facing windows during the day to let the sun heat your home.
Cover drafty windows from the inside with clear plastic sheeting or film.
Set your thermostat as low as is comfortable when you are home and awake.  When you're asleep or out of the house, turn it back 10 – 15 degrees.
Find air leaks around your home and seal them.
Schedule service for your heating system.
Turn down the temperature of your water heater to the warm setting.
Listed below are just a few of the great events that are coming up in St. Louis.  I encourage you to take advantage of all that our great City neighborhoods have to offer.  Also, if you haven't visited the City's new website stlouis-mo.gov (http://stlouis-mo.gov/  ), I encourage you to do so.  On our home page you will find a link to the Calendar of Events.  Please feel free to see what activities are coming up and to submit an event that your organization will be holding.  The listing is free.  See you in the neighborhood!
Village of Many Colors Festival
Care Improvement Plus is inviting St. Louis-area seniors to the 14th Annual Village of Many Colors Festival on Friday, Nov. 18 at St. Louis Lights on Broadway located at 8350 N. Broadway in the Baden neighborhood.  Hosted by the St. Louis Minority Advocacy Coalition and the Mideast Area Agency on Aging, this event is the largest multi-cultural event for seniors in the area. The festival will take place from 10 a.m. to 2 p.m.  Admission is free, but you must register by calling (636) 207-0847.
Macy's Holiday Festival of Lights
The Holiday Season in St. Louis will officially be kicked off this Friday, Nov. 18 in Citygarden, 9th and Market Street in Downtown St. Louis, with Macy's Holiday Festival of Lights.  The entertainment will begin at 4:30 p.m. and will include a tree lighting ceremony followed by fireworks.  For all the particulars, visit http://www.christmasinstlouis.org/ .
Trivia Nights
A Starry, Starry Night is the theme for this year's annual Kennard Trivia Night, to benefit the 5th Grade class to offset the costs of their participating in Camp Wyman.  Kennard Trivia Night will be Friday, Nov. 18 at the Serbian Hall located at 1910 Serbian Drive in the McKinley Heights neighborhood.  Doors will open at 6:30 p.m. and trivia will begin at 7 p.m.  Cost: $20 per person or $160 for a table of 8.  There will be a prize for Best Decorated Table.  For more details, email kennardtrivianight@gmail.com .
A Poetry Trivia Benefit for Observable Readings and the St. Louis Poetry Center will be held on Friday, Nov. 18 from 7 – 9 p.m. at the Regional Arts Commission, 6128 Delmar in the Skinker/DeBaliviere neighborhood.  Only six contestants to a table at a cost of $100.  Call (314) 727-4917 for more information.
St. LouisInternational Film Festival
If you haven't had a chance to catch one of the screenings, there's still time to do so.  The 20th Annual Stella Artois St.Louis International Film Festival will run through Sunday, Nov. 20 at various venues in St. Louis. On the schedule are ticketed screenings, free events, special events and a Closing-Night Awards Party.  To learn more, visit www.cinemastlouis.org/ .
Fall Family Health Fair
A Fall Family Health Fair will be held from Noon to 4 p.m. on this Saturday, Nov. 19 at The Sanctuary Community Center located at 4449 Red Bud in the historic O'Fallon neighborhood.  Free flu shots, hearing and speech screenings, wellness exams, referrals, activities for kids and more!  All services are free, but please bring your Medicaid or insurance information if you have it.  Need more information?  Call (314) 769-9000.
Free Holiday Decorating Tips
St. Louis' premier floral designer, Jane Winter of Wildflowers, will share her tips and tricks for decorating your home for the holidays at a free demonstration at Bowood Farms on Saturday, Nov. 19.  Winter will show how to use natural items like garland, cut greens, fresh and dried stems, twigs, berries and fruits along with potted plants, candles and ornaments in your holiday creations.  The event will begin at 10 a.m.  Bowood Farms is located at 4605 Olive Street in the trendy Central West End neighborhood.
Trailnet's Einstein on a Bike Trivia Night
Do you enjoy trivia?  This 10-round trivia night will feature bike-related and general questions.  Trailnet's Einstein on a Bike Trivia Night will be held on Saturday, Nov. 19 at Central Reform Congregation, 5020 Waterman (at Kingshighway) in the Central West End.  Doors will open at 6:30 p.m. and trivia will begin at 7 p.m.  Cost is $200 for a table of 10.  To reserve your spot, call Jason at (314) 436-1324 ext. 103.
Free Concert
The Gateway Brass Quintet will give a free concert at 2:30 p.m. on Sunday, Nov. 20 at Christ Church Cathedral-Episcopal, located at 1210 Locust Street in beautiful Downtown St. Louis.  The quintet will perform the music of the 1960s.  Invite your family and friends to attend this fun musical event.
Dialogue with the Fed
The last of the three free public Dialogues with the Fed this fall will be Monday, Nov. 21 at the Federal Reserve Bank at Broadway and Locust Streets in Downtown St. Louis.  Research Director Christopher Waller will discuss the effect of lingering unemployment.  The event will be from 7 – 8:30 p.m.  Interested in attending?  Register at stlouisfed.org/dialogue . 
Guns 'n' Hoses Charity Boxing Event
Support the St. Louis Backstoppers organization by attending the annual Guns 'n' Hoses event on Thanksgiving Eve, Wednesday, Nov. 23 at Scottrade Center, 1401 Clark Avenue in Downtown St. Louis.  Bouts will begin at 7 p.m. and tickets begin at $17.50.  Watch area firefighters and police officers square off for a worthy cause.  Visit http://www.scottradecenter.net/events/gunsnhoses.html to read more.
Save the Date
Nov. 24 – 2011 Ameren Missouri Thanksgiving Day Parade, Downtown
Nov. 25 – St. Louis Christmas Past 2011 Holiday Traditions, Old Courthouse
Nov. 25 – Rock 'n Roll Craft Show, The Loop
Nov. 26 – 2nd Annual Small Business Saturday, the day people support small businesses
Nov. 27 – Christmas Choral Concert, Southwest Baptist Church
NIXLE
The Department of Public Safety's City Emergency Management Agency (CEMA) provides free emergency alert service through Nixle (http://www.Nixle.com/ ).  When you register for the service, you will receive our informative and timely text messages on your cell phone and/or as emails on your computer.  Visit the Nixle website and sign up for the free service today.  If you have any comments about the service, please let me know.
Will you be having an event in your neighborhood that we can support?  If so, you may email the information about it to me at brysonc@stlouiscity.com  or to Cathy Smentkowski at smentkowskic@stlouiscity.com   for consideration of noting it in the Spotlight or you may post it on the City's Calendar of Events.
And remember, if you see something in the neighborhood that just doesn't look right, REPORT IT!
Charles Bryson
Director of Public Safety
City of St. Louis
Department:


Department of Public Safety