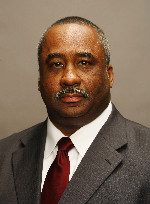 Many fun and exciting events are on the calendar for St. Louis this weekend, but before I highlight some of the upcoming activities, I want to take a moment to mention that Constitution Day is this coming Saturday, Sept. 17 and it will be observed across the country on Friday, Sept. 16. It was on Sept. 17, 1787, that the delegates to the Constitutional Convention met for the last time to sign the document they had created. I encourage you to observe this important day in our Nation's history. The National Park Service at Jefferson National Expansion Memorial will commemorate Constitution Day with a public naturalization ceremony, teacher workshop, special exhibit and other activities to celebrate the U.S. Constitution's 224th birthday. Here's a link to the website for the schedule of events: http://www.nps.gov/jeff/ .
Listed below are just a few of the events that are coming up in St. Louis. I encourage you to take advantage of all that our great City neighborhoods have to offer. Also, if you haven't visited the City's new website stlouis-mo.gov ( http://stlouis-mo.gov/ ), I encourage you to do so. On our home page you will find a link to the Calendar of Events. Please feel free to see what activities are coming up and to submit an event that your organization will be holding. The listing is free. See you in the neighborhood!
Cinema on the Plaza
Enjoy free outdoor movies at Old Post Office Plaza, 8th and Locust in Downtown St. Louis, every Friday in September. The movie will start at Dusk. "While You Were Sleeping" will be screened on Friday, Sept. 16.
Pasta Dinner
A Pasta Dinner will be held at Epiphany Lutheran Church, 4045 Holly Hills at Leona, in the Holly Hills Neighborhood on Friday, Sept. 16 from Dinners include spaghetti or ravioli with homemade sauce, super salad bar, bread, beverage and dessert. The cost for adults is $8.50, children 10 and under $3. Dine in or carry out. Invite your friends and neighbors to join you.
Lewis Place Festival
The Lewis Place Festival will be held on Saturday, Sept. 17 from to on the Lewis Place Parkway at Marcus. Activities include games, face painting, Joe the Juggler, petting zoo, BBQ dinners and more. Cheryl Brown & Co. will be live in concert from For more details, visit http:///www.lewisplacestl.org/   .
Dogtown Street Musicians Festival
The Dogtown Historical Society will present the 2nd Annual Dogtown Street Musicians Festival in Dogtown (Tamm & Clayton) on Saturday, Sept. 17 from to To date, 24 street musicians acts have been confirmed. Festival goers will be able to vote for their favorite musician act and trophies will be given for "Best of Show," "Best Original Song," and the "People's Choice."
St. Louisans Aim for World Record
In anticipation of the 2012 Visa Gymnastics Championships that will be held in St. Louis, more than 90 gymnastics clubs across the United States are expected to participate on Saturday, Sept. 17 in an attempt to break the world record for most simultaneous handstands. If you want to participate, the attempt will occur at on the north lawn of Chaifetz Arena. The event is part of National Gymnastics Day activities. Note: the current handstand record is 2,402 set in 2005 in Melbourne, Australia. Want more information? Visit http://www.stlsports.org/ .
Hispanic Festival at Soldiers' Memorial
The Greater St. Louis Hispanic Festival will be held the weekend of Sept. 16 – 18 at Soldiers' Memorial Park, 14th and Market Street in Downtown St. Louis. Enjoy live Latino bands, folkloric dancers, authentic food, Hispanic Arts and Crafts, Low Rider Car Cruise, Los Niños Kids Corner and more! Hours: on Friday and Saturday and on Sunday. For all the details, visit http://www.hispanicfestivalstl.com/ .
Balloon Glow and the Great Forest Park Balloon Race
The 2011 GreatForest Park Balloon Race is scheduled for Saturday, Sept. 17 and will take place on Central Field in Forest Park, near the Jewel Box. Festivities will begin at . The opening ceremonies will take place at , and the "Hound" Balloon Launch is set to begin at
The Balloon Glow will take place on Friday, Sept. 16, also on Central Field, from The event will conclude with the PNC Bank fireworks finale display beginning at approximately These events are free to the public – no admittance or parking charges. Please visit http://www.greatforestparkballoonrace.com/  for the complete schedule of activities.
Live on the Rocks
The final Live on the Rocks will be held from on Friday, Sept. 16 in North Riverfront Park on Riverview Drive. Invite your friends and neighbors to join you for this fun evening of activities and music.
CommUNITY Bike Ride
The Shaw and Southwest Garden Neighborhoods, Trailnet Advocacy, and South Grand Delivered have teamed up to create CommUNITY Bike Ride in response to the attack on bicyclists a few weeks ago. This Bike Ride will provide an opportunity to build unity and awareness in our community. Bicyclists will begin gathering at on Saturday, Sept. 17 at the west end of Tower Grove Park. At there will be a quick community program followed immediately by the bike ride. From 11 to there will be activities at The Word at Shaw Church, located at Tower Grove & Shaw. Enjoy a Bike Rodeo, face painting, basic bike maintenance class, bike demos and more. Want more information? Call Andy at (314) 270-2276.
Concert in SoulardMarketPark
The Soulard Business Association will present a concert in SoulardMarketPark on Saturday, Sept. 17, beginning at BJ Allen and Voodoo Blues will perform. Bring your own food and beverages and enjoy the concert. The park is located at 9th and Lafayette in the historic Soulard neighborhood.
Rehabber Tour
This Saturday, Sept. 17, the St. Louis Rehabber Club, partnering with Park Central Development, will conduct the Forest Park Southeast and Botanical Heights Rehabber's Tour. The event will highlight properties of various stages of rehab in the neighborhoods. Whether you are looking to rent, purchase, rehab, and look, this tour will have something for you. Registration will begin at at Crostini Restaurant & Lounge at 4501 Manchester. The guided tour will depart at Cost is $5. Visit http://rehabberstour.wordpress.com/  for more information.
Movies in the Park
The Arts Council of Lafayette Park will present Movies in the Park: "A Bug's Life" on Saturday, Sept. 17 in Lafayette Park, Mississippi & Lafayette. Bring the family and come at for the entire event. The movie will start at approximately dusk.
The Holly Hills Improvement Association (HHIA) will present Movie Night in CarondeletPark: "Tangled" on Saturday, Sept. 17. The movie will begin after dark in the same place in the park where the summer concerts are presented. Bring the kids, bring the lawn chairs, and bring the blankets for a family-friendly movie event in the park. HHIA will be selling popcorn and soda beginning at This is a free event for the community.
Bellerive Days
More than 50 homes on Bellerive and Dover will be holding yard sales on Saturday, Sept. 17 from to New Covenant United Methodist Church organizes and facilitates the Bellerive Days event each year. On Colorado between Bellerive and Dover, guests will find breakfast, BBQ lunch and a rest area provided by New Covenant. If you live on Bellerive or Dover between Virginia and Dewey and want to participate, you can download a registration form. If you love to shop yard sales, this is an event for you. The website is http://covenanttogether.org/belleriveday2011.html .
Tower Grove South Walking Tour
Would you like to take an Architectural Walking Tour of the Tower Grove South Neighborhood? Architect David Lott, a resident of Tower Grove East, will conduct TGS Walking Tours on Sunday, Sept. 18 at and The tours will begin at Grand and Utah. A $10 donation is requested, to benefit the Tower Grove South Block Captain Fund.
Arch Tunes Concert Series
Enjoy family concerts under the Gateway Arch on Sundays in September. Mark your calendar for the next Arch Tunes from on Sunday, Sept. 18.
Twilight Tuesdays
The Twilight Tuesday Concert Series continues at the Missouri History Museum in Forest Park on Tuesday, Sept. 20 at with a performance by the Fabulous Motown Revue.
Downtown St. Louis Employee Appreciation Day 2011
A day-long celebration honoring all Downtown employees will take place on Friday, Sept. 23. Activities for Downtown St. Louis Employee Appreciation Day will include a coffee break, exercise class and "The Office" Re-run Marathon at the Old Post Office, lunch specials at various restaurants, and Downtown Employee Happy Hour at Taste of St. Louis. For all the details, visit http://www.downtowstl.org/ .
Taste of St. Louis
The award-winning Taste of St. Louis will happen the weekend of Sept. 23 – 25 at Soldiers' Memorial, 13th & Chestnut in Downtown St. Louis. Celebrate the best food, art, music and culture of our great City. There will be 45 restaurants on Restaurant Row, national and local musicians on the Main Stage, St. Louis Blues icons on the Blues Stage, the Master Chef Competition, the Marketplace, a variety of activities for the kids and more. Visit http://www.tastestl.com/ for the complete schedule of events.
Dancin' in the Street
The 5th Annual Dancing' in the Street on Grand Blvd. in Grand Center will be held on Saturday, Sept. 24 from to More than 75 performances and 700 dancers from regional troupes will perform on four stages on Grand, between Delmar & Lindell, with the main stage at Grand & Washington. The Kansas City dance troupe "Quixotic Fusion" will be featured at and As always, the public is encouraged to participate in choreographed group street dance or instructional dance throughout the afternoon. Want more details? Visit http://www.grandcenter.org/ .
St. Pius V Parish Fall Festival & BBQ
St. Pius V Parish will hold its Fall Festival and BBQ on Saturday, Sept. 24 from to Activities include bounce house, duck pond, putting green, handmade crafts, cultural dance, live music and, of course, great food and drink! If you're looking for good food and good fun, stop by the Fall Festival. Questions? Call (314) 772-1525.
Southampton Progressive Yard Sale
The Southampton Neighborhood Association will be sponsoring its 4th Annual Progressive Yard/Garage Saleon Saturday, Sept. 24 from to The day offers an excellent opportunity to clean out the basement, earn some extra cash, or find some real bargains right in the neighborhood. Maps to the homes with sales will be available at no charge beginning at the day of the sale both online and at the corner of Macklind and Nottingham Avenues. Residents interested in having a yard or garage sale can register through the website http://www.southampton.saint-louis.mo.us/ . The registration fee is $15.
Save the Date
9/24 – Green Homes & Great Health Festival – Missouri Botanical Garden
9/30 – Breakfast for Bikers
9/30 – 10/1 – Scottish Festival, Forest Park
10/1 – Peabody Opera House Grand Opening
10/1 – Midtown Alley Street Festival
10/1 & 10/2 – Historic Shaw Art Fair
10/1 & 10/2 – Best of Missouri Market, Missouri Botanical Garden
10/1 – GroveFest
10/2 – Pedal the Cause
NIXLE
The Department of Public Safety's City Emergency Management Agency (CEMA) provides free emergency alert service through Nixle (http://www.Nixle.com/  ). When you register for the service, you will receive our informative and timely text messages on your cell phone and/or as emails on your computer. Visit the Nixle website and sign up for the free service today. If you have any comments about the service, please let me know.
Will you be having an event in your neighborhood that we can support? If so, you may email the information about it to me at brysonc@stlouiscity.com  or to Cathy Smentkowski at smentkowskic@stlouiscity.com  for consideration of noting it in the Spotlight or you may post it on the City's Calendar of Events.
And remember, if you see something in the neighborhood that just doesn't look right, REPORT IT!
Charles Bryson
Director of Public Safety
City of St. Louis
Department:


Department of Public Safety