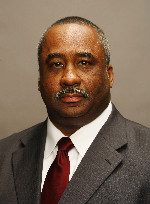 A number of events are scheduled for St. Louis this weekend, but before I highlight some of the upcoming activities, I want to take a moment to reflect on the 10th anniversary of the terrorist attacks of Sept. 11, 2001. As a society, we will always remember where we were that morning when the events unfolded, and the strong emotions we felt as the loss of lives in New York City, at the Pentagon, and in Shanksville, PA became known. A number of memorial services and community service projects will be taking place in the St. Louis region to remember the victims of 9/11, to honor our military and first responders, and to celebrate our resilience as a nation. Also, by Senate resolution, Americans are called on to simultaneously participate in a Moment of Remembrance at (Noon CDT) on Sept. 11. Cease all regular activity for one minute to take a moment to reflect on the lives lost and those affected by the attacks of 9/11. I encourage you to join your neighbors in marking this milestone for our country.
The United States has made significant progress in securing the nation from terrorism since the 9/11 attacks. Nevertheless, work remains to ensure that we all take emergency-preparedness seriously. September is National Preparedness Month. Make sure that your family has an emergency supply kit, an emergency plan, and a means to stay informed when a manmade or natural disaster strikes.
Listed below are just a few of the events that are coming up in St. Louis. I encourage you to take advantage of all that our great City neighborhoods have to offer. Also, if you haven't visited the City's new website stlouis-mo.gov ( http://stlouis-mo.gov/ ), I encourage you to do so. On our home page you will find a link to the Calendar of Events. Please feel free to see what activities are coming up and to submit an event that your organization will be holding. The listing is free. See you in the neighborhood!
Movie Night in Gravois Park
20th Ward Alderman Craig Schmid is presenting a family movie night in Gravois Park, Miami & Compton, on Friday, Sept. 9. Activities will begin at and the movie "Cars" will start at There will be free popcorn and soda while supplies last. Bring your own lawn chair and blanket. Rain date is Friday, Sept. 16.
The Great Fire Engine Parade & Rally
The Annual Great Fire Engine Parade & Rally will be held on Saturday, Sept. 10. The Parade will step off at from 18th and Market in Downtown St. Louis. It will wind through the streets of Downtown and end at Soldiers' Memorial at 13th and Chestnut where the Rally will take place until There will be live Fire & Rescue demonstrations in front of Soldiers' Memorial, firefighter competitions, a Flea Market with firefighter toys, tools, patches, and much more. It will be a great place for the family to spend some quality time together, and to tour the fire trucks that will be on static display. For more information, visit http://www.firefightersweekend.com/ .
Race Around the Lou
Metropolis St. Louis is holding its 7th Annual Race Around the Lou this Saturday, Sept. 10. "It's like the Amazing Race, but St. Louis style." Teams of two or three will compete in a scavenger hunt around St. Louis. Contestants will begin at a centralized starting point where the teams will be given clues to at least four city destinations, and all-day Metro passes. The goal is to be the first team to return to the finish line after completing the requirements at each stop. Proceeds benefit Metropolis St. Louis, a group whose mission is to create and promote an environment in the City of St. Louis that attracts and retains young people. To participate, visit http://www.mstl.org/ .
Chess, Anyone?
The World Chess Hall of Fame will open this Friday in the Central West End. In celebration, the Boy Scouts of America will launch its new Chess Merit Badge with a street festival – including a human chess game – from to on Saturday, Sept. 10 on Maryland Avenue at Euclid. Visit http://www.worldchesshof.org/ for more information about St. Louis' newest attraction.
Hyde Park Festival and House Tour
The 9th Annual Hyde Park Community Festival 2011 will be held this Saturday and Sunday, Sept. 10 and 11 in Hyde Park, Salisbury and Blair. Activities will include health screenings, food, live entertainment, historic walking tour, activities for kids, career service providers and more! Hours: on Saturday and to on Sunday. Want more information? Call (636) 544-2151.
Free Concert in Lafayette Park
The Arts Council of Lafayette Park will present a free concert by the Ralph Butler Band on Saturday, Sept. 10 in the Park, Mississippi & Lafayette, from Bring your picnic goodies and enjoy the evening.
Amtrak 40th Anniversary Exhibit Train
Amtrak is celebrating 40 years as America's railroad. The Amtrak 40th Anniversary Exhibit Train will stop in St. Louis from Sept. 10 – 11. Hours will be from to You don't want to miss this historic event. For more information, visit http://www.amtrak40th.com/ .
9/11 Memorial Services
As part of Firefighters Weekend in St. Louis, a 9-11 Memorial Service will begin at on Sunday, Sept. 11 at Art Hill in Forest Park. This is the exact time 10 years ago that Flight 11 crashed into Tower 1 at The World Trade Center. For more information about this event, visit http://www.firefightersweekend.com/ .
The members of Messiah Lutheran Church (Grand and Pestalozzi) are planning an event in Tower Grove Park to provide our community the opportunity to remember both the story of those who suffered and the sacrifice of the many that still makes our community and nation strong. The event, "9-11: A Day of Remembrance," will be at Sunday, Sept. 11 at the Music Stand in Tower Grove Park. A free Erin Bode concert will precede a message given by Rev. Bill Wrede, a member of Messiah Church. Wrede served as a pastor in New York during the 9-11 attack. He was one of the first responders to the crisis. Everyone is invited to attend to remember the heroes of Sept. 11, 2001. For more information, call (314) 772-4474.
Carondelet Car Show
The 6th Annual Carondelet Car Show will be held on Saturday, Sept. 10 from to at South St. Louis Square Park, 7700 S. Broadway. This will be a judged event, Best of Class only. Activities include music, BBQ, refreshments, raffle drawings, children's booth and more. For more details, visit http://www.sbmastlouis.com/ .
Great St. Louis Soccer Dribble
Healthy Youth Partnership, America SCORES St. Louis and hundreds of soccer enthusiasts at Saint Louis University will attempt to set the Guinness World Record for the most soccer balls ever dribbled by a group at one time. The event will take place on Saturday, Sept. 10 at at Hermann Stadium on the campus of Saint Louis University. You're invited to get involved and make history while supporting the youth of America SCORES St. Louis. The registration fee is $25. Questions? Contact Teresa at (314) 533-0302 x 205. 
Arch Tunes Concert Series
Enjoy family concerts under the Gateway Arch on Sundays in September. Mark your calendar for Arch Tunes from on Sunday, Sept. 11 and Sunday, Sept. 18.
Good Landlording Series
The September session of DeSales Community Housing Corporation's Good Landlording Series will feature Mr. Jerry Wessels, Lead Inspection Hazard Control Program Manager. Wessels will discuss recent changes in federal regulations governing repairs in buildings with lead based paint. Also included will be information on available training opportunities and the EPA guidebook, "Renovate Right." You are encouraged to bring your questions about renovations and repairs in buildings with suspected lead hazards. The session will be held on Wednesday, Sept. 14 from at Five Star Senior Center, 2832 Arsenal. If you are interested in attending, please RSVP by Sept. 13 to Jeff Grace at 776-5444, ext. 2 or jgrace@desaleshousing.com .
Twilight Tuesdays
The Twilight Tuesday Concert Series continues at the Missouri History Museum in Forest Park on Tuesday, Sept. 13 at with a performance by Kim Massie.
Sounds at the Station Free Concert Series
The free concert series at Union Station, "Sounds at the Station," continues on Thursday, Sept. 15 from , featuring "Griffin & The Gargoyles."
Cinema on the Plaza
Enjoy free outdoor movies at Old Post Office Plaza, 8th and Locust in Downtown St. Louis, every Friday in September. The movie will start at Dusk. "While You Were Sleeping" will be screened on Friday, Sept. 16.
Hispanic Festival at Soldiers' Memorial
The Greater St. Louis Hispanic Festival will be held the weekend of Sept. 16 – 18 at Soldiers' Memorial Park, 14th and Market Street in Downtown St. Louis. Enjoy live Latino bands, folkloric dancers, authentic food, Hispanic Arts and Crafts, Low Rider Car Cruise, Los Niños Kids Corner and more! Hours: on Friday and Saturday and on Sunday. For all the details, visit http://www.hispanicfestivalstl.com/ .
Balloon Glow and the Great Forest Park Balloon Race
The 2011 GreatForest Park Balloon Race is scheduled for Saturday, Sept. 17 and will take place on Central Field in Forest Park, near the Jewel Box. Festivities will begin at . The opening ceremonies will take place at , and the "Hound" Balloon Launch is set to begin at
The Balloon Glow will take place on Friday, Sept. 16, also on Central Field, from The event will conclude with the PNC Bank fireworks finale display beginning at approximately These events are free to the public – no admittance or parking charges. Please visit http://www.greatforestparkballoonrace.com/ for the complete schedule of activities.
Pasta Dinner
A Pasta Dinner will be held at Epiphany Lutheran Church, 4045 Holly Hills at Leona, in the Holly Hills Neighborhood on Friday, Sept. 16 from Dinners include spaghetti or ravioli with homemade sauce, super salad bar, bread, beverage and dessert. The cost for adults is $8.50, children 10 and under $3. Dine in or carry out. Invite your friends and neighbors to join you.
Movies in the Park
The Arts Council of Lafayette Park will present Movies in the Park: "A Bug's Life" on Saturday, Sept. 17 in Lafayette Park, Mississippi & Lafayette. Bring the family and come at for the entire event. The movie will start at approximately dusk.
Bellerive Days
More than 50 homes on Bellerive and Dover will be holding yard sales on Saturday, Sept. 17 from to New Covenant United Methodist Church organizes and facilitates the Bellerive Days event each year. On Colorado between Bellerive and Dover, guests will find breakfast, BBQ lunch and a rest area provided by New Covenant. If you live on Bellerive or Dover between Virginia and Dewey and want to participate, you can download a registration form. If you love to shop yard sales, this is an event for you. The website is http://covenanttogether.org/belleriveday2011.html .
Tower Grove South Walking Tour
Would you like to take an Architectural Walking Tour of the Tower Grove South Neighborhood? Architect David Lott, a resident of Tower Grove East, will conduct TGS Walking Tours on Sunday, Sept. 18 at and The tours will begin at Grand and Utah. A $10 donation is requested, to benefit the Tower Grove South Block Captain Fund.
Wilkie Market
Wilkinson Early Childhood Center, a St. Louis Public School Magnet School, will be hosting the Wilkie Market on Saturday, Sept. 24 from to at the Center located at 1921 Prather Avenue. If you have been meaning to have a garage sale, reserve a space at Wilkie Market. You can load up the car and drive right into your space to unload. Just $15/space or $20 for two spaces. Crafters are also welcome. Wilkie Market will be raising money for playground equipment and field trips. Questions, comments, vendor registration – wilkiemarket@gmail.com .
Save the Date
9/17 – 9/18 – St. Raymond's Festival
9/17 – Concert in Soulard Market Park
9/17 – Forest Park Southeast + Botanical Heights Rehabber's Tour
9/17 – Run for the Hills – Francis Park
9/23 – 9/25  Taste of St. Louis - Downtown
9/24 – Dancin' in the Streets – Grand Center
9/24 – Green Homes & Great Health Festival – Missouri Botanical Garden
9/24 – Southampton Progressive Yard Sale
9/25 – Art in the Park – Francis Park
NIXLE
The Department of Public Safety's City Emergency Management Agency (CEMA) provides free emergency alert service through Nixle (http://www.Nixle.com/ ). When you register for the service, you will receive our informative and timely text messages on your cell phone and/or as emails on your computer. Visit the Nixle website and sign up for the free service today. If you have any comments about the service, please let me know.
Will you be having an event in your neighborhood that we can support? If so, you may email the information about it to me at brysonc@stlouiscity.com or to Cathy Smentkowski at smentkowskic@stlouiscity.com  for consideration of noting it in the Spotlight or you may post it on the City's Calendar of Events.
And remember, if you see something in the neighborhood that just doesn't look right, REPORT IT!
Charles Bryson
Director of Public Safety
City of St. Louis
Department:


Department of Public Safety