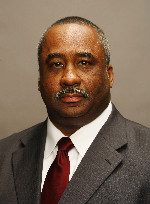 A number of fun and entertaining events are on the calendar for St. Louis this weekend, but before I highlight some of the upcoming activities, I want to take a moment to mention that 2011 Fall Community Education Classes will start on Monday, Sept. 26 at Bevo-Long CEFSS, 5028 Morgan Ford Road and Nottingham CAJT, 4915 Donovan. Class topics run the gamut and include: art, painting, quilting, home composting, C.E.R.T. training, computer skills, dance, music, GED preparation, foreign language, smoking cessation, physical fitness, self-defense and Zumba. Here's a link for more information on all the classes being offered and a registration form:  www.bit.ly/Bevo-LongCEClasses . I encourage you to consider taking a class for the pure pleasure of learning something new and useful.
Also, Sunday, Sept. 25 will mark the 5th annual observance of the National Day of Remembrance for Murder Victims. Public awareness activities will take place across America to commemorate the day. The theme of this year's National Day of Remembrance is "Remember, Remind, and Respect." I encourage you to keep in your thoughts the survivors who remember everything that their lost loved ones brought into their lives; to reflect on what our society has lost as a result of senseless murders, and to respect the legal processes that bring justice to victims. Here's a fitting quote from Jackie Robinson that our young people would do well to reflect on: "I'm not concerned with your liking or disliking me... All I ask is that you respect me as a human being." We need to teach children early to respect themselves and others.
Listed below are just a few of the events that are coming up in St. Louis. I encourage you to take advantage of all that our great City neighborhoods have to offer. Also, if you haven't visited the City's new website stlouis-mo.gov ( http://stlouis-mo.gov/ ), I encourage you to do so. On our home page you will find a link to the Calendar of Events. Please feel free to see what activities are coming up and to submit an event that your organization will be holding. The listing is free. See you in the neighborhood!
Downtown St. Louis Employee Appreciation Day 2011
A day-long celebration honoring all Downtown employees will take place on Friday, Sept. 23. Activities for Downtown St. Louis Employee Appreciation Day will include a coffee break, exercise class and "The Office" Re-run Marathon at the Old Post Office, lunch specials at various restaurants, and Downtown Employee Happy Hour at Taste of St. Louis. For all the details, visit http://www.downtowstl.org/ .
Taste of St. Louis
The award-winning Taste of St. Louis will happen the weekend of Sept. 23 – 25 at Soldiers' Memorial, 13th & Chestnut in Downtown St. Louis. Celebrate the best food, art, music and culture of our great City. There will be 45 restaurants on Restaurant Row, national and local musicians on the Main Stage, St. Louis Blues icons on the Blues Stage, the Master Chef Competition, the Marketplace, a variety of activities for the kids and more. Visit http://www.tastestl.com/  for the complete schedule of events.
Cinema on the Plaza
Enjoy free outdoor movies at Old Post Office Plaza, 8th and Locust in Downtown St. Louis, every Friday in September. On Friday, Sept. 23, "The Office" Rerun Marathon will begin at Dusk. 
Green Homes & Great Health Festival
The Siteman Cancer Center's 3rd Annual Healthy You, Healthy Planet Festival is joining forces with the Missouri Botanical Garden's 10th Annual EarthWays Green Homes Festival on Saturday, Sept. 24 to help you live green and live healthier. The Festival will showcase options for sustainable living combined with positive ways to maintain individual health. Hours will be Of special note: Catherine Werner, the City of St. Louis Sustainability Director, will be hosting a session at 10 a.m. for young urban leaders, creatives, and professionals to share ideas about making the City a more economically, environmentally, and socially vibrant community. Your priorities will help shape the City's direction toward sustainable operations, planning and development. The Garden is located at 4344 Shaw Boulevard. For more information, visit http://www.greenhomesSTL.org/ .
Gateway Football Classic
The 2011 Gateway Football Classic Doubleheader, the largest fundraiser to provide college scholarships to young people, will be Saturday, Sept. 24 at the Edward Jones Dome in Downtown St. Louis. At Lincoln University will take on Missouri Southern State University. At the University of Arkansas – Pine Bluff will take on Clark Atlanta University. The Battle of the Bands will take place at halftime. For ticket information, visit http://www.gatewayclassic.org/ .
3rd Annual Morgan Ford Music Festival
The 3rd Annual Morgan Ford Music Festival will be this Saturday, Sept. 24 starting at . With almost 20 booths, there will be activities for kids of all ages. The Festival promises to be bigger and better than it's ever been before. The Main Stage will be located at Morgan Ford and Juniata and the line up will include: Animal Empty at Noon, Johnny Gunn and the Empty Shells at 1:15 p.m., Estevan at 2:30 p.m., What the Funk at 3:45, Nancy Boys at 5 p.m. and One More Round – A Johnny Cash Tribute Band at 7. The eating and drinking establishments on Morgan Ford will all exhibit food; no coolers or external drinks/food will be allowed. Here's a link to the event on Facebook: http://www.facebook.com/event.php?eid=216065971746103  
Dancing in the Street Festival
The 5th Annual Dancing in the Street Festival on Grand Blvd. in Grand Center will be held on Saturday, Sept. 24 from to More than 75 performances and 700 dancers from regional troupes will perform on four stages on Grand, between Delmar & Lindell, with the main stage at Grand & Washington. The Kansas City dance troupe "Quixotic Fusion" will be featured at and As always, the public is encouraged to participate in choreographed group street dance or instructional dance throughout the afternoon. Want more details? Visit http://www.grandcenter.org/ .
St. Pius V Parish Fall Festival & BBQ
St. Pius V Parish will hold its Fall Festival and BBQ on Saturday, Sept. 24 from to Activities include bounce house, duck pond, putting green, handmade crafts, cultural dance, live music and, of course, great food and drink! If you're looking for good food and good fun, stop by the Fall Festival. Questions? Call (314) 772-1525.
Southampton Progressive Yard Sale
The Southampton Neighborhood Association will be sponsoring its 4th Annual Progressive Yard/Garage Sale on Saturday, Sept. 24 from to The day offers an excellent opportunity to clean out the basement, earn some extra cash, or find some real bargains right in the neighborhood. Maps to the homes with sales will be available at no charge beginning at the day of the sale both online and at the corner of Macklind and Nottingham Avenues. Residents interested in having a yard or garage sale can register through the website http://www.southampton.saing-louis.mo.us/ . The registration fee is $15.
Art in the Park
The Annual Art in the Park event in the St. Louis Hills neighborhood will be held on Sunday, Sept. 25 from to in Francis Park, Nottingham and Childress, around the lily pond. Assorted artists and crafters will have their wares for sale at the event. Guests will also be able to enjoy live entertainment. Food and beverages will be available for sale. For further information, visit http://stlhills.com/art-in-the-park/  
Arch Tunes Concert Series
Enjoy family concerts under the Gateway Arch on Sundays in September. Mark your calendar for the next Arch Tunes from on Sunday, Sept. 25.
Twilight Tuesdays
The Twilight Tuesday Concert Series continues at the Missouri History Museum in Forest Park on Tuesday, Sept. 27 at with a performance by the Bosman Twins.
Trivia Night
A Trivia Night in memory of Tim Miller, the late St. Louis City firefighter, will be held on Friday, Sept. 30 at the St. Louis Police Officers Association Hall, 3710 Hampton. Doors will open at Questions will begin at Tables of 8 will be available for $160/table ($20 per person). All proceeds will benefit Miller's son and daughter. To book a table, call Amy at (314) 707-3209 or Patti at (314) 303-7940.
Save the Date
9/30 – Breakfast for Bikers
9/30 – 10/1 Scottish Games and Festival, Forest Park
NIXLE
The Department of Public Safety's City Emergency Management Agency (CEMA) provides free emergency alert service through Nixle (http://www.Nixle.com/ ). When you register for the service, you will receive our informative and timely text messages on your cell phone and/or as emails on your computer. Visit the Nixle website and sign up for the free service today. If you have any comments about the service, please let me know.
Will you be having an event in your neighborhood that we can support? If so, you may email the information about it to me at brysonc@stlouiscity.com or to Cathy Smentkowski at smentkowskic@stlouiscity.com  for consideration of noting it in the Spotlight or you may post it on the City's Calendar of Events.
And remember, if you see something in the neighborhood that just doesn't look right, REPORT IT!
Charles Bryson
Director of Public Safety
City of St. Louis
Department:


Department of Public Safety