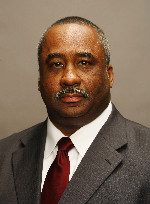 A number of great events will be taking place this weekend in St. Louis. Before I highlight some of the fun and entertaining upcoming activities, I want to take a moment to touch on one of the public safety related issues that we as a society try to increase awareness about traditionally during the month of October. That is Fire Prevention. Fire Prevention Week will be celebrated Oct. 9 – 15 this year, and the national theme is "Protect Your Family From Fire." I encourage you to test your smoke detectors once a month, to have an escape plan for your family should a fire break out in your home, and to practice that plan at least once a year with your family. Being prepared is that extra step you can take to better your chances that everyone in your home will survive in the event of a fire.
Listed below are just a few of the events that are coming up in St. Louis. I encourage you to take advantage of all that our great City neighborhoods have to offer. Also, if you haven't visited the City's new website stlouis-mo.gov ( http://stlouis-mo.gov/ ), I encourage you to do so. On our home page you will find a link to the Calendar of Events. Please feel free to see what activities are coming up and to submit an event that your organization will be holding. The listing is free. See you in the neighborhood!
Thursdays @ The Intersection
Grand Center Inc. wants to make sure you don't miss out on the final Thursdays @ The Intersection at on (you guessed it!) this Thursday, Oct 6. The event will feature Aaron Kamm and the One Drops. There will be music in Strauss Park, Grand and Washington, until For more details, visit http://www.grandcenter.org/ .
Free Lunch Time Concert in Downtown St. Louis
A free concert featuring Sam Bush, will take place at on Friday, Oct. 7 at Old Post Office Plaza, 8th & Locust. Bring your brown bag lunch, invite your co-workers and enjoy!
Soulard Oktoberfest
The Soulard Oktoberfest is this weekend, Friday, Oct. 7 through Sunday, Oct. 9 at Lyon Park, 3259 S. Broadway (between Arsenal & Utah by the Brewery). All are welcome. General admission is $5. Free admission for children 12 years old and under. Also free admission for those who dress German (think lederhosen or a dirndl). See the website for all the details: http://www.soulardoktoberfest.com/ .
Open Streets – Old North St. Louis
The first of this year's two Open Streets events will take place on Saturday, Oct. 8 from to The route will wind through Old North St. Louis, connecting to the Old North Farmers' Market and the Riverfront Trail. The event will feature healthy living activities such as yoga and Zumba, as well as some of St. Louis' favorite food trucks, live music, art, culinary demonstrations and more. View the route at http://www.stlouis-mo.gov/government/departments/mayor/initiatives/open-streets/Full-Sized-Map.cfm
Mt. Pleasant Neighborhood Bulb Planting
Neighbors in the Mt. Pleasant neighborhood are invited to join in the clean up on Saturday, Oct. 8 of the many public planting areas in the neighborhood. One of the beds hoped to be worked on is at Virginia & Liberty. The neighborhood association has received from Brightside St. Louis replacement plants and daffodil bulbs for planting at the Mt. Pleasant Park sign, Virginia & Osceola, and Osceola & Broadway. If you can spare an hour or two on Saturday, stop by and help with raking, sweeping, and planting, as needed.  
Flea Market
The Lindenwood Park Neighborhood Association is hosting a Flea Market to raise funds for improvements and activities at Lindenwood Park. The Flea Market is scheduled for Saturday, Oct. 8 from to at Timothy Lutheran Church Gym, at the corner of Fyler and Ivanhoe. Early Bird Admission is from , with a $1 fee. Cost to display your treasures is $10/table. If you don't want to host a table, you are encouraged to come and "shop 'til you drop." You may also donate items to the sale. For more information, contact Event Chairpersons Janet Desnoyer at (314) 644-2205 or Pat Acquisto at (314) 781-2129.
Movies Under the Stars
JVL South will be hosting its final 2011 Movie Night this Saturday, Oct. 8 on the empty lot at Lafayette and California. Crafts for kids presented by Habitat for Humanity's ReStore will begin at The movie, "Beetlejuice," will begin at There will be free popcorn provided by the Gate District Neighborhood Association while supplies last. 
South Grand Back Lot Films will present Disney-Pixar's "Toy Story" at approximately on Tuesday, Oct. 11 at 3500 Hartford. In conjunction with the screening, a toy drive will be held for Cardinal Glennon Hospital. Cardinals-related items, inexpensive toys like bubbles, rattles, card games (no toy guns, please) and coloring books are welcome. Need more information? Visit http://www.southgrand.org/ .
Central West End 5K Run to the End
Health Literacy Missouri is sponsoring the Central West End 5K Run to the End – Just for the Health of It on Sunday, Oct. 9. The run will start at at the corner of Maryland and Euclid Avenues in the Central West End neighborhood. For information, visit http://www.healthliteracymissouri.org/ .
Columbus Day Parade and Festival
The St. Louis Columbus Day Corporation will present the Columbus Day Parade and Festival in Berra Park on Sunday, Oct. 9 from to The Parade will start at Kingshighway & Southwest at and will wind its way through The Hill neighborhood to Berra Park, located at the corner of Shaw and Macklind. The Festival will feature food from many of your favorite Hill restaurants. Activities will include music, games and of course the famous Meatball Eating Contest.
Hispanic Heritage Month
In honor of Hispanic Heritage Month, Modesto Tapas Bar & Restaurant is partnering with the Hispanic Chamber of Commerce St. Louis Foundation (HCC STL). From Monday, Oct. 10 to Saturday, Oct. 15, the restaurant will offer a selection of dishes from Argentina, Cuba, Mexico and Peru in addition to the traditional Spanish cuisine for which the restaurant is known. A percentage of proceeds from the sale of these dishes will benefit the HCC STL Foundation, which focuses on workforce development, youth and education. Modesto is located at 5257 Shaw Avenue on The Hill. For more information, please call (314) 772-8272 or visit their website at http://www.modestotapas.com/ .
Twilight Tuesdays
The Twilight Tuesdays Concert Series continues at the Missouri History Museum in Forest Park on Tuesday, Oct. 11 at with a performance by Vote for Pedro.
St. Louis Fashion Week
St. Louis Fashion Week, presented by Brown Shoe, will once again bring together the City's top retailers and fashion enthusiasts for a week-long event filled with style, glitz and glamour, Oct. 11 – 15. Each night of runway shows will showcase the latest trends and fashions from our area's leading retailers and boutiques, as well as emerging designer talent. Visit http://www.saintlouisfashionweek.com for a full schedule of events.
Make Your Reservations Now
Saint Louis University, the ASCE and the Metro Water Infrastructure Partnership will be presenting the St. Louis Infrastructure Symposium on Tuesday, Oct. 25 from to at the Forest Park Visitor Center. The event will include presentations from MoDOT, Metro Water Infrastructure Partnership, MSD, U.S. Army Corps of Engineers and other local organizations. Registration includes breakfast and lunch. To link to the registration site, visit http://parks.slu.edu/news-events/events/2011/10/25/asce-slu-st-louis-infrastructure-symposium/ . For more information, call (314) 977-7820.
Fuel Volunteers
Is your neighborhood association or group holding an event or fundraiser and you need event staffing? Consider enlisting the aid of free Fuel volunteers. All volunteer requests should go to info@fuelforthecity.org and should include event name, date, location, shifts times (3 hour shifts), who the event benefits, and a volunteer coordinator/contact name and email address.
Save the Date
10/14 – Downtown Ball & Gala, Peabody Opera House
10/15 – Concert in Soulard Market Park
10/16 – GO! St. Louis Halloween 10K & Fun Run, Soldiers' Memorial
NIXLE
The Department of Public Safety's City Emergency Management Agency (CEMA) provides free emergency alert service through Nixle (http://www.Nixle.com/ ). When you register for the service, you will receive our informative and timely text messages on your cell phone and/or as emails on your computer. Visit the Nixle website and sign up for the free service today. If you have any comments about the service, please let me know.
Will you be having an event in your neighborhood that we can support? If so, you may email the information about it to me at brysonc@stlouiscity.com or to Cathy Smentkowski at smentkowskic@stlouiscity.com for consideration of noting it in the Spotlight or you may post it on the City's Calendar of Events.
And remember, if you see something in the neighborhood that just doesn't look right, REPORT IT!
Charles Bryson
Director of Public Safety
City of St. Louis
Department:


Department of Public Safety