Update 1/4/2023
The Precautionary Boil Water Advisory that was issued by the City of St. Louis Water Division on 01/03/23 for portions of North and South City has been lifted effective 8:05 AM 01/04/23.The Water Division conducted several tests on water samples collected in the affected areas and has verified the water is not contaminated and is safe to consume.
Original Release 1/3/2023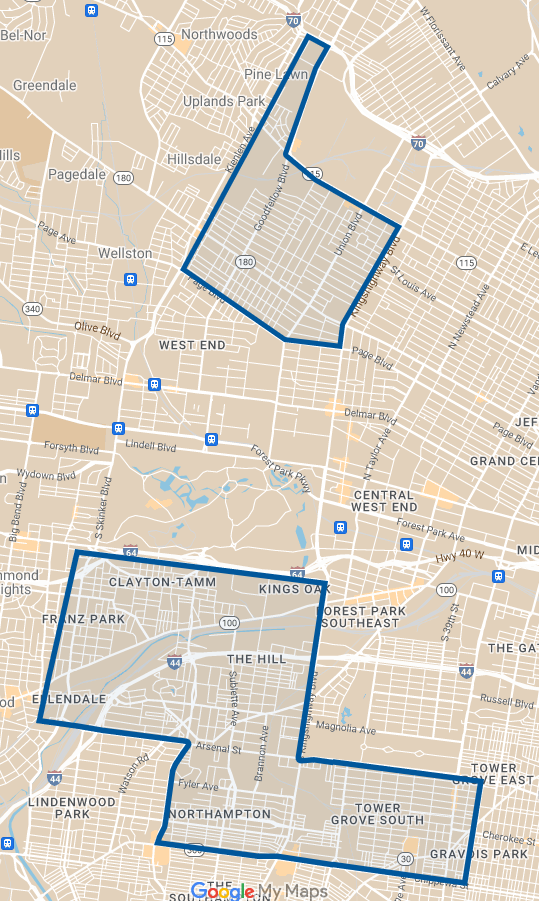 The City Water Division has issued a precautionary boil water advisory for portions of its service area due to low water pressure caused by a loss of incoming supplied power at their Chain of Rocks Water Treatment Plant.
There are two affected areas (one in North city and one in South city) under the precautionary boil water advisory. The affected neighborhoods are as follows:
Area 1:

Hamilton Heights, Kingsway West and Wells-Goodfellow

Area 2:

Hi-Pointe, Clayton-Tamm, Cheltenham and Kings Oak
Franz Park, The Hill and Southwest Garden
Ellendale, Clifton Heights and North Hampton
Tower Grove South, South Grand and Gravois Park
See map for more specific detail of the affected area.

The Water Division has not detected any contamination to the water supply and has issued the boil water advisory out of an abundance of caution.
The boil water advisory is in effect until further notice. The Water Division will analyze water samples before determining when to lift the boil water advisory. Test results will be in 24 hours.
Contact Information:


Thomas Coriell
Network & Communications | Information Systems Support Manager
Office Phone: (314) 633-9048

Department:


Water Division