Testimonials
Employer Testimonials
"Solutions Construction contacted The St. Louis Agency on Training and Employment (SLATE) seeking assistance with recruiting qualified applicants looking for employment in the painting industry. Armand Paullet and all of the staff at SLATE were responsive, professional, and kind. SLATE provides a service to our entire community, bringing businesses and community members together. This effort is a tremendous service to offer at no cost.
Our goal as a company is to grow by building ourselves around our community and the diversity within. It is with that diversity we continue to grow both professionally and personally. SLATE is a tremendous program for employers looking to hire, and members of our community that are struggling to find employment. Your program minimizes the amount of time required to recruit valuable employees. This in turn allows business owners the ability to focus their energy in more productive ways.
Thank you for making a difference in our community and ensuring that we all have a chance to build a strong future. Thanks to you and all of the SLATE staff; you are truly making a difference in our community."
Jennifer Bingman, Solutions Construction
---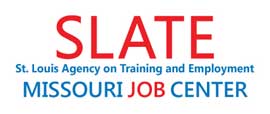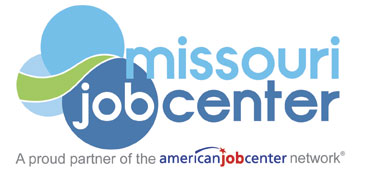 SLATE Missouri Job Center is an Equal Opportunity Employer and Service Provider. Auxiliary aids and services are available upon request to individuals with disabilities. If you need this information interpreted to a language you understand or in a different format, please contact 314-589-8000. Callers who are deaf or hearing or speech-impaired may reach us at Missouri Relay Number 711.
>> Equal Opportunity & Accommodations
>> Notice of Federal Funding and Federal Disclaimer
>> Babel Notice