Health Institute Harvest Festival
The First Annual Harvest Festival at the Health Institute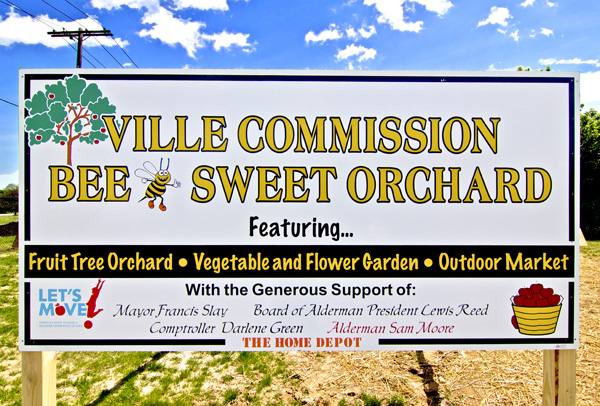 The First Annual Harvest Festival at the Health Institute
November 21st, 2011 marked the First Annual Harvest Festival - a celebration for the
City of St. Louis Department of Health's partner programs within the community. The festival recognized the accomplishments made by individuals and groups working together to form a healthier community in the St. Louis area. A special focus of the event was community gardens and sustainability.

The featured partner for the festival was a group of students from Ford Elementary School. This successful group of young, urban gardeners took part in an after-school program to revitalize their health and environment with nutrition education, culinary skill development, and physical activity. Using fruits, vegetables, and herbs they grew and harvested themselves, the program participants showed-off their new, healthy skills with over 8 taste testings and recipes. They definitely won over the crowd with their innovative and healthy treats! These young gardeners were also honored with the title of 2011 Farmers of the Year by Minority Landowner magazine for their work in establishing the Ville Orchard, a community garden and orchard in Alderman Sam Moore's ward in North City.
 
There is a shared vision and mission among the Department of Health's partner programs and currently the focus is on ending childhood obesity through strong innovative ideas and programs. Partners at the event included: the Home Depot, Saint Louis University's Nutrition and Dietetics Department, St. Louis Job Corps, Yours Market, Build-A-Body Kids Fitness, Walgreens, and People's Health Centers, in addition to several urban and local farmers and our own Bureau of Women, Children and Adolescent Health and Bureau of Communicable Disease Control. 
 Nutrition Services hosted a table promoting Let's Move STL - the St. Louis-specific anti-obesity initiative, in line with First Lady Michelle Obama's Let's Move national initiative. Additional, Nutrition Services reminded participants about the importance of food safety and precautions to take around the holidays.

The event was free and open to the public. Several lucky participants received great attendance prizes. Everyone appeared to enjoy the great community and public health efforts toward building a healthy St. Louis. We hope the next celebration is as successful and rewarding as the First Annual Harvest Festival.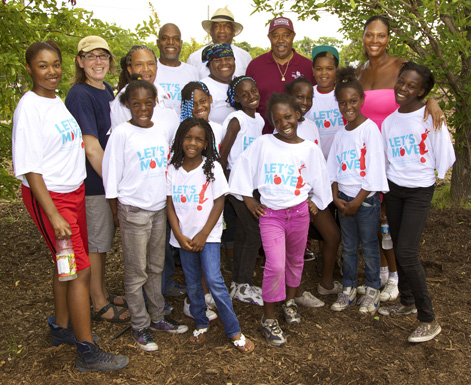 Minority Landowner's 2011 Farmers of the Year