Emerald Ash Borer Information and Resources
Review the City of St. Louis' strategy to address Emerald Ash Borer, get answers to common questions, learn about permits to maintain a tree, and other related resources.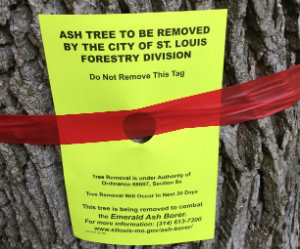 The City of St. Louis takes the threat posed by Emerald Ash Borer very seriously and has developed a five-year strategy to address all ash trees along city streets and in public green spaces.
The Forestry Division is in the process of implementing the plan which calls for many of the endangered trees to be removed and replanted. Some of the larger, healthier ash trees are slated to be treated and saved.
View the interactive map of ash street tree locations and zoom or navigate to a location. 
As a part of the strategy, the City has also planned to allow residents to apply for a permit to treat and save some ash trees that would otherwise be removed.
The City of St. Louis encourages everyone to learn more about Emerald Ash Borer in St. Louis, how our partners are helping across the State of Missouri, and about the spread of Emerald Ash Borer in North America.
Infographic: Ash Trees Under Attack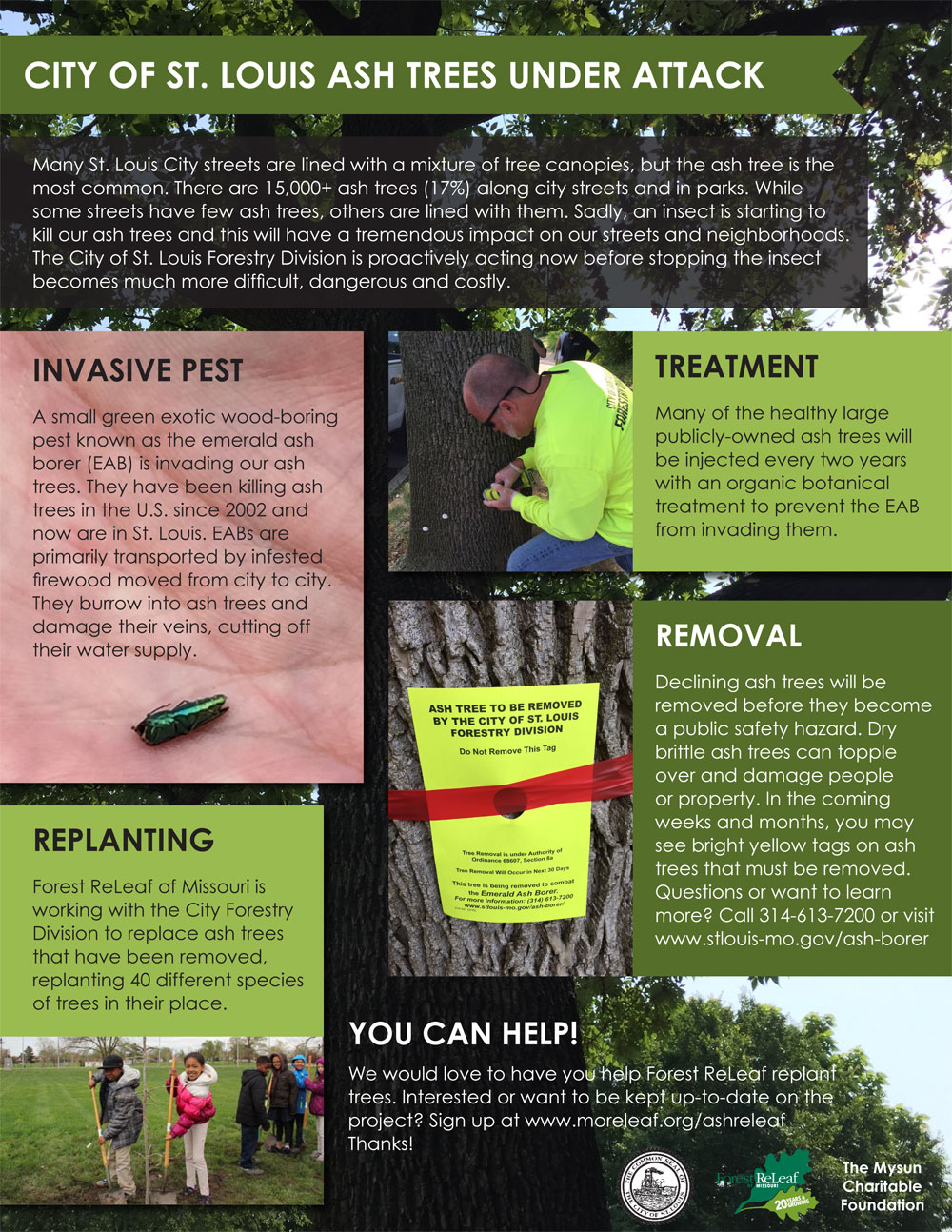 Related Resources