Tree Section
The Forestry Division Tree Section is responsible for planting, pruning, removing street and parks trees, and code enforcement.
About Us
The Tree Section is responsible for more than 80,000 street trees and another 25,000 trees in city parks. 
The staff plants, prunes and removes street and parks trees and enforces the City Codes (ordinance 68607) that regulate and protect trees.
About Emerald Ash Borer in St. Louis
Emerald Ash Borer (EAB) has been positively identified in the City of St. Louis. Learn about the insect and the City's response to the threat.
Apply for a Tree Permit to Maintain
Individuals who directly or indirectly perform maintenance on any City Tree must obtain a permit to maintain.
Emerald Ash Borer Information and Resources
Review the City of St. Louis' strategy to address Emerald Ash Borer, get answers to common questions, learn about permits to maintain a tree, and other related resources.
Infographic: Ash Trees Under Attack
This is a printable PDF Infographic which gives an overview about the EAB pest, treatment, removal and replanting of ash trees in the City of St. Louis.
Ordinance 68607 City of St. Louis Forestry Ordinance
The City of St. Louis Forestry Ordinance of 2010 is an ordinance pertaining to the planting, maintenance, preservation and management of trees, shrubs and plants.
Report a Tree Problem or Request a New Tree
Request a new tree, report tree problems between street and sidewalk, fallen limbs, and inspections.
Report Weeds and High Grass
Report Weeds and high grass on vacant properties or request inspection of occupied properties.
Tree Inventory Information
Updates on city parks tree inventories and 2016 street tree inventories for wards.
Tree Membrance Program and Application
Information about the City of St. Louis Forestry Division's Tree Membrance Program - plant a tree in a City park in memory of or in honor of a person or event


Standards
We are guided by current ANSI standards and follow guidelines and best management practices adopted by the International Society of Arboriculture (ISA). 
There are several ISA Certified Arborists on staff. The City of St. Louis has a proud history of managing its public tree resource.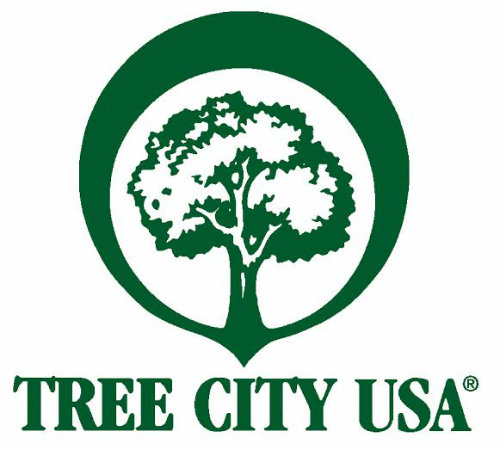 Tree City USA Recognition
We have been recognized as a Tree City USA by the Missouri Department of Conservation and the National Arbor Day Foundation since 1982.  
Tree Inventory
Recent improvements include an updated GIS based tree inventory that includes all street trees and most of the larger public parks. This information allows accurate record keeping, work planning, and long-term planning to insure a continuously improved and larger tree canopy. 
Benefits of Trees
A recent study indicates that our city street trees provide 4.3 million dollars in benefits every year, or about $60 per tree. Benefits consider energy savings, stormwater reductions, aesthetics, air cleansing, and other technical benefits. 
1 comment from someone like you has helped us improve this page. Keep the feedback coming!