Lafayette Square Historic District
Lafayette Square Historic District Ordinance and Standards that regulate New Construction and Additions to existing buildings.
Lafayette Square Historic District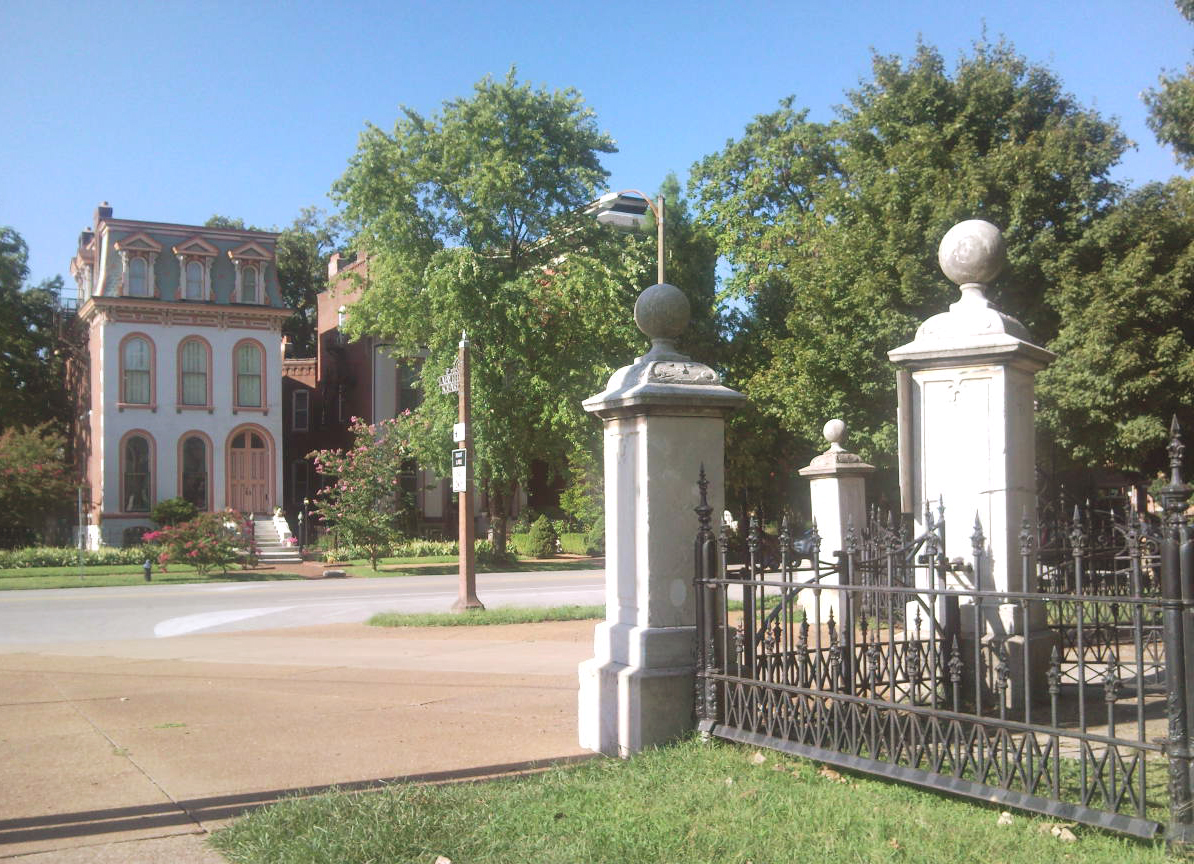 The majority of the houses in the Lafayette Square district were built before 1900, some dating back to before the Civil War. The period of greatest construction activity for this district of Second Empire style Victorian town houses was the two decades after 1865. Houses were usually two full stories topped by a third floor mansard roof with dormer windows. Typical design features were arched doorways and windows, bay windows and ornate cornices. Facades were faced with limestone or sandstone (sometimes incised plaster) with brick side and rear walls. The largest examples are on Benton Place and Park Avenue north of the park. Elsewhere in the district, houses are smaller although still large by contemporary standards. Some of the later ones, built during the 1880s, were designed in the Italianate style. After 1890, the prevailing architectural mode turned to houses displaying a Germanic influence, built of red brick featuring wide arches, turrets, classical columned porches and iron balconies.
The Lafayette Square District was entered in the National Register of Historic Places in 1986 and became a City historic district in 1972. Historic district standards for the Lafayette Square Local Historic District were enacted in April 2012 and updated in February 2019.