Skinker-DeBaliviere-Catlin Tract-Parkview Historic District
Skinker-DeBaliviere-Catlin Tract-Parkview Historic District Ordinance and Standards that regulate New Construction and Additions to existing buildings.
Skinker-DeBaliviere-Catlin Tract- Parkview Historic District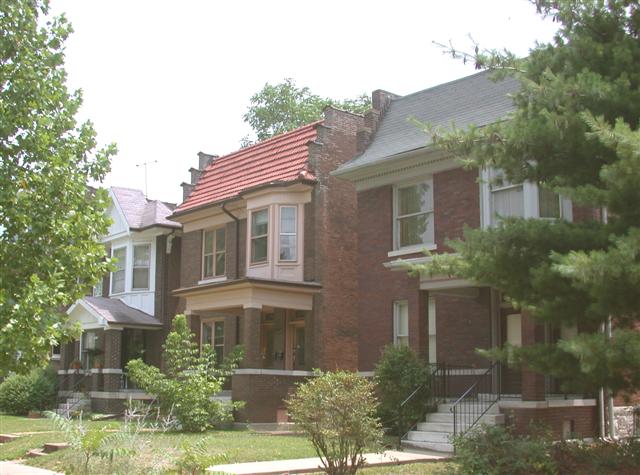 The Skinker DeBaliviere neighborhood was originally an eighteenth century land grant to Marie Louis Chouteau Papin, and mush of the land remained in the Chouteau Papin family until the late 19th century. 
Although some development occurred at that time, most of the area remained farm land due to the unruly nature of the River Des Peres.  The anticipation of the Louisiana Purchase Exposition being located to the south in Forest Park, created new interest in the land.  By November 1901, the Parkview Realty and Improvement Company controlled a large tract of land which encompassed the current Skinker-DeBaliviere neighborhood.   Although not realized by the company itself, after the World's Fair, its offshoots continued with its plans.  
In 1905, the private Parkview subdivision, west of Skinker Blvd., became the first development in the area.  The development of the remaining land closely followed, including the private Catlin Tract subdivision north of Forest Park.  The controlled planning and relatively short amount of time of development, between 1906 and 1925, resulted in a neighborhood with increased visual continuity.  The area became a certified local historic district in 1978.