Centenary Methodist Church- City Landmark #33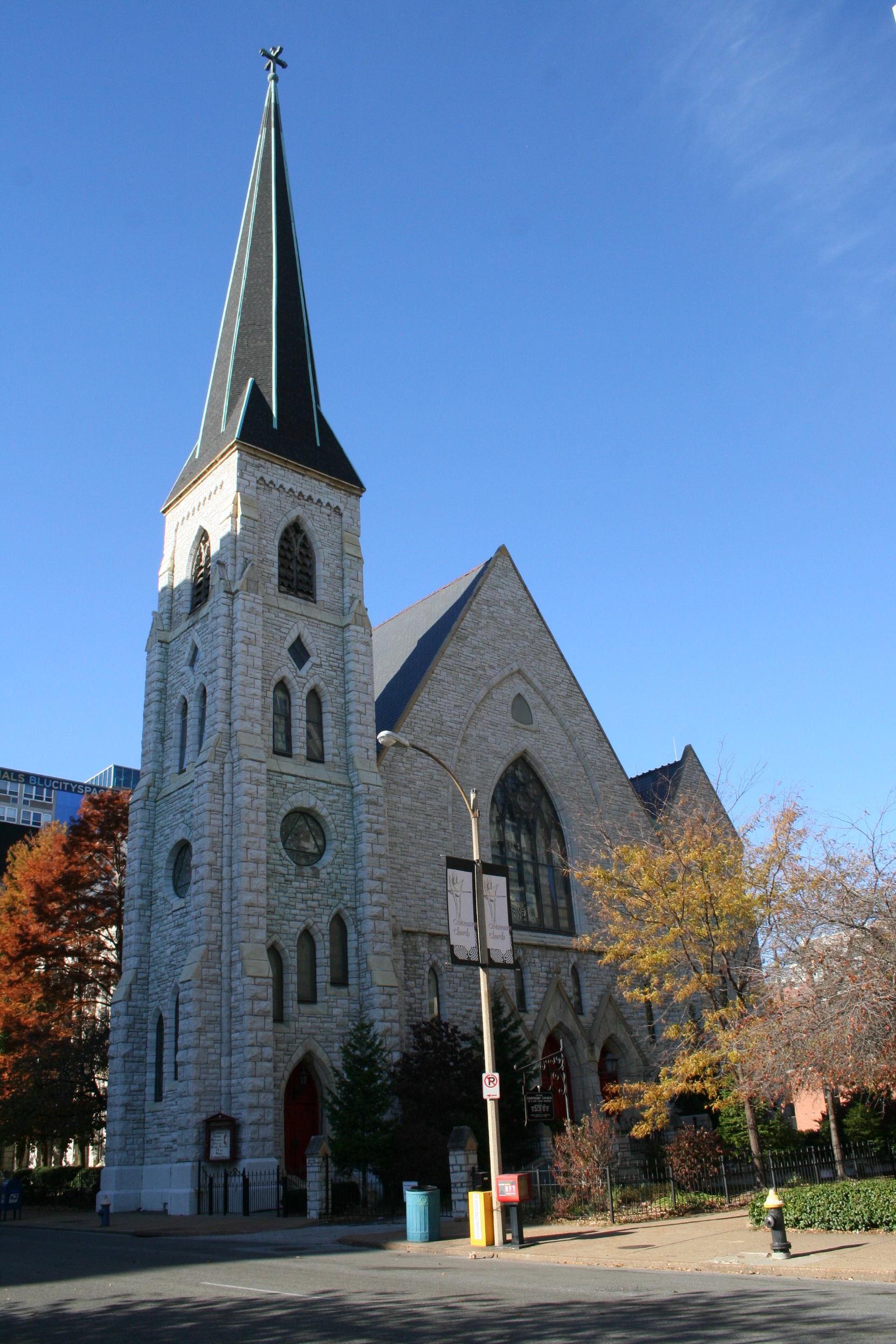 Located at 16th and Pine in downtown St. Louis, the Centenary Methodist Church is one of three surviving buildings from the former Lucas Place neighborhood.  Constructed in 1869 of Prairie Limestone, the church was designed by Baltimore architect Thomas Dixon in the Gothic style.
Centenary is the oldest Methodist church in the city.  It underwent extensive renovations in 1961. 
The church became a City Landmark in 1971.