Chemical Building - City Landmark #86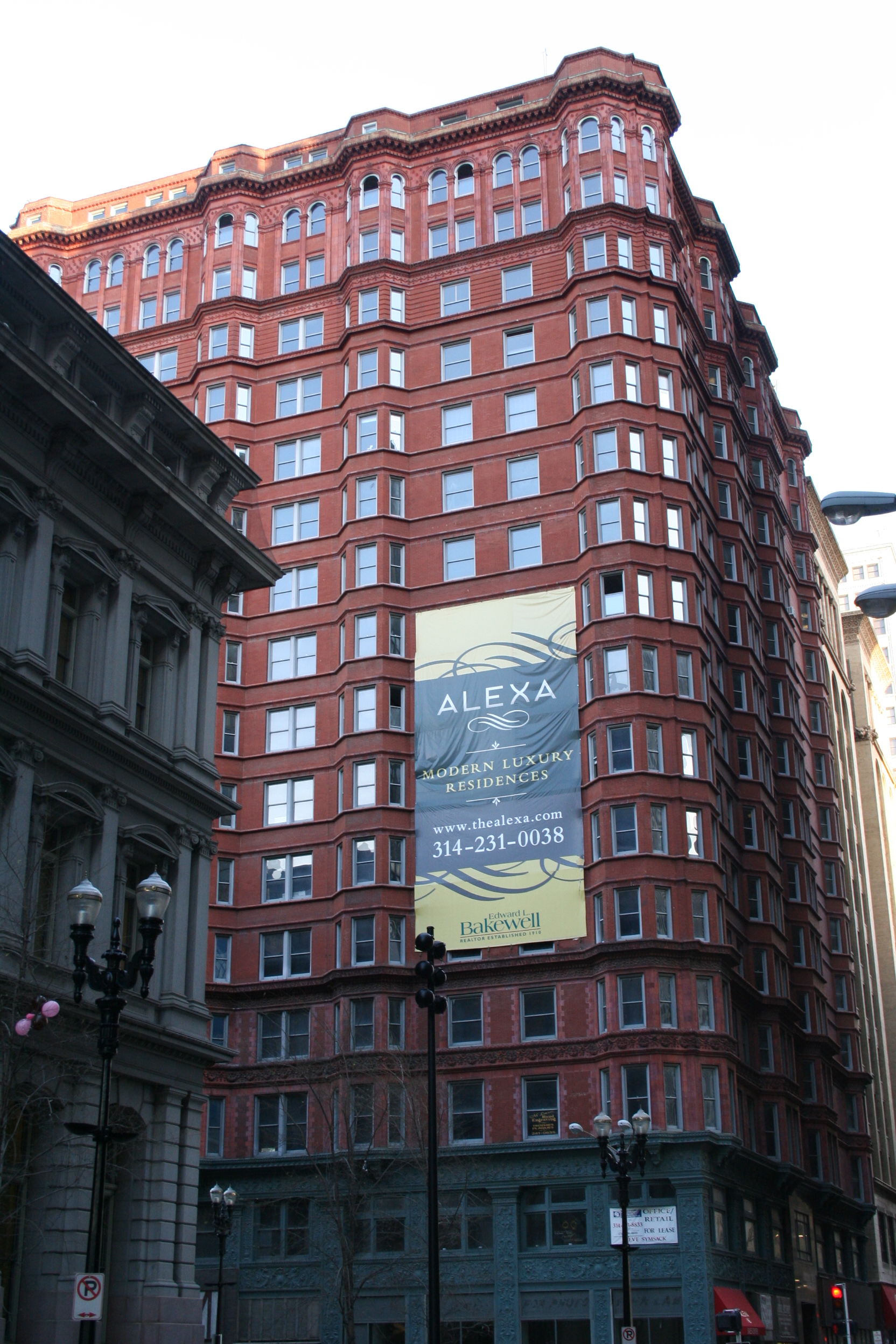 This Chicago School skyscraper, located at 721 Olive, was designed by Henry Ives Cobb in 1896.  Standing sixteen stories tall, its use of bay windows provides spectacular street vistas.  The Chemical building closely resembles the Tacoma Building in Chicago.  The north addition constructed in 1902 was designed by Mauran, Russell and Garden.
The Chemical Building became a City Landmark in 1976.