Christ Church Cathedral - City Landmark #9
National Historic Landmark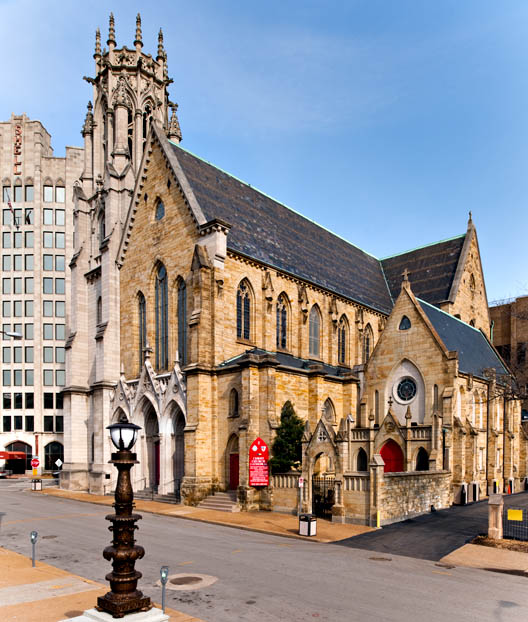 Christ Church Cathedral, located at the southeast corner of 13th and Locust, was constructed in 1867 by New York architect Leopold Eidlitz.  The Episcopal church is an excellent example of the English Gothic Revival style.  The church underwent extensive restoration and renovation in 1961-63.  The church became a City Landmark in 1971.
Christ Church Cathedral was designated a National Historic Landmark in 1994.

   Click on the window to choose another landmark