Eugene Field House - City Landmark #4
National Historic Landmark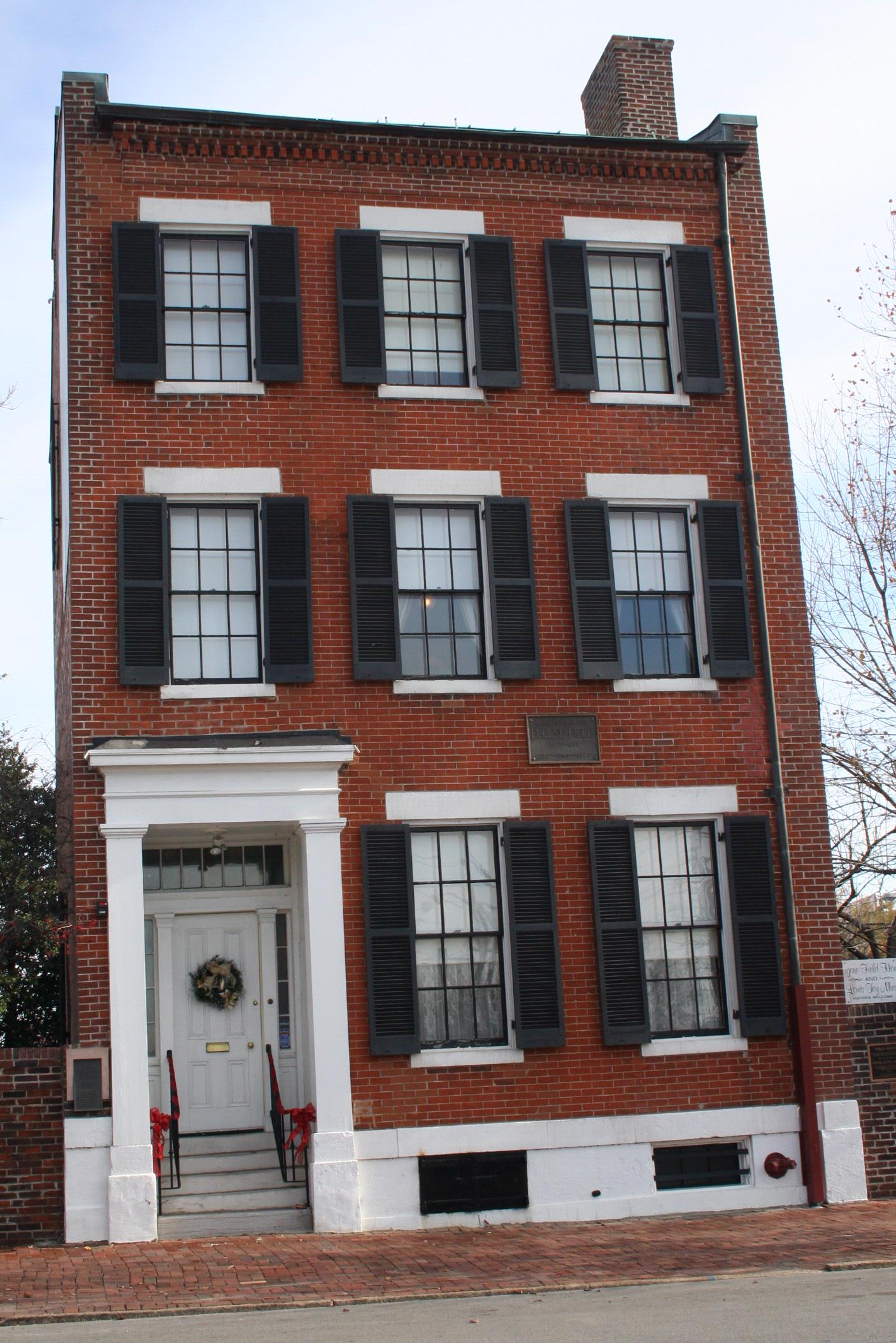 Located at 634 South Broadway, the three-story Greek Revival home was constructed in 1845.  Originally it was one of twelve attached houses called "Walsh's Row".  The other eleven buildings were demolished in 1936.  The Eugene Field House became a City Landmark in 1971.  It is known as the childhood home of the "Children's poet" Eugene Field.
The Field House was designated a National Historic Landmark in 2007.