Henry Shaw's Country House- City Landmark #17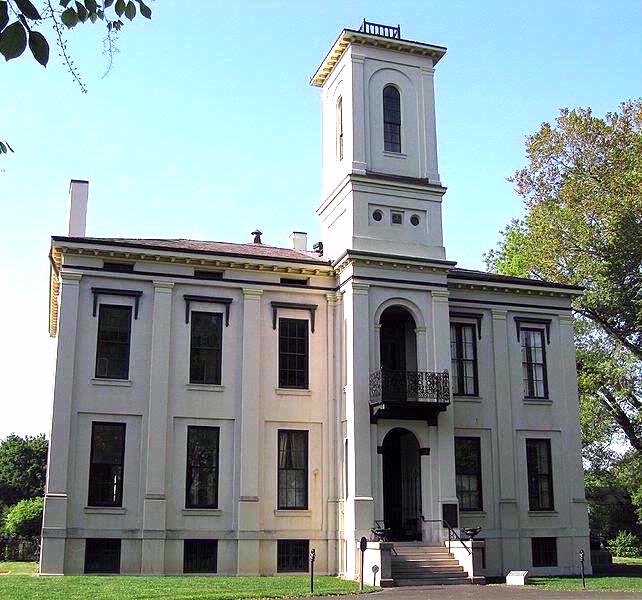 The Italian Renaissance villa was designed by the firm of Barnett and Peck in 1849 as the country home for Henry Shaw.  Shaw named the house "Tower Grove" because of its prominent tower and grove of sassafras trees.  The house is made of brick and stone covered by stucco. 
Shaw made Tower Grove his permanent residence in 1851 to oversee his plans for an extensive garden on his property.
The house is located on the grounds of the Missouri Botanical Gardens and was designated a City Landmark in 1971.