Holy Cross Lutheran Church - City Landmark #40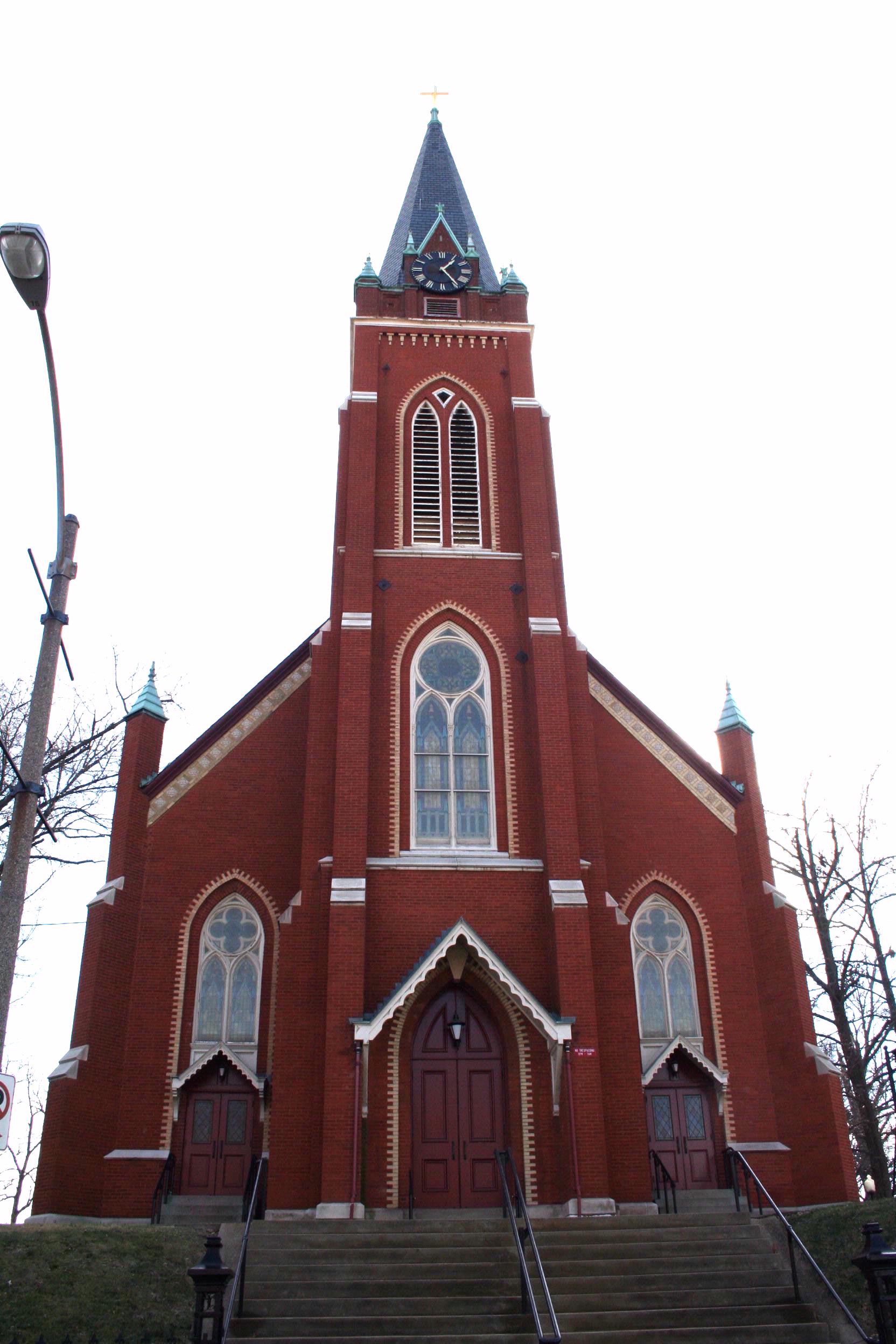 Holy Cross Church (Die Kirche zum Heiligen Kreuz) is located at 2650 Miami Street.  The architects for the building were Griese & Weile of Cleveland, Ohio.  Construction on the Gothic church began in 1867.  The apse and transepts began were added in 1889.  The steeple was rebuilt in 1910 following damage it sustained in the 1896 tornado.
The church became a City Landmark in 1971.