Intake Water Tower #2 - City Landmark #25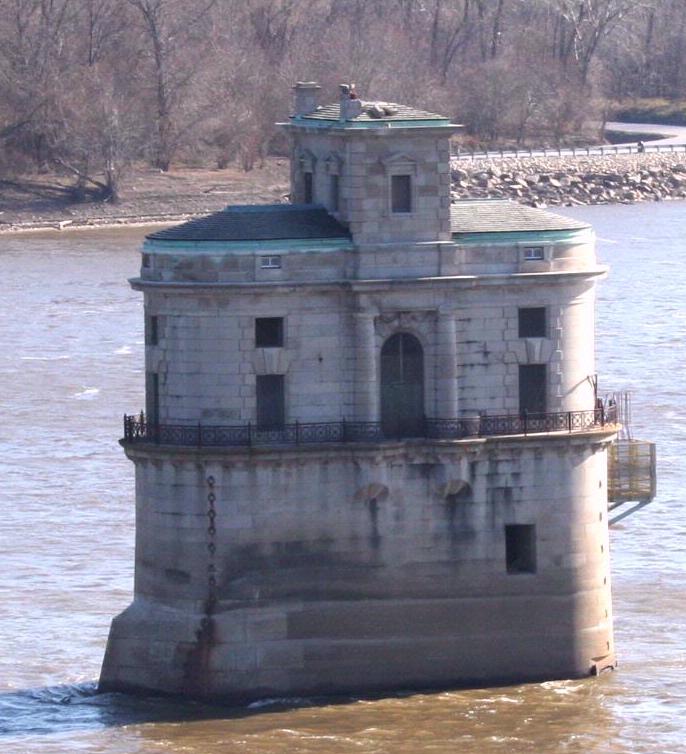 Intake Water Tower #2 resides just to the south of the old Chain of Rocks bridge.  The firm of Roth and Study designed the tower in the Roman Renaissance style in 1915.  It was designed to help the smaller Intake Tower #1 located several hundred yards to the southwest.  The tower had full time crews up until the late 1920's.  The tower now serves as a back-up to on shore intake facilities.
The tower became a City Landmark in 1971.