Soulard Market - City Landmark #39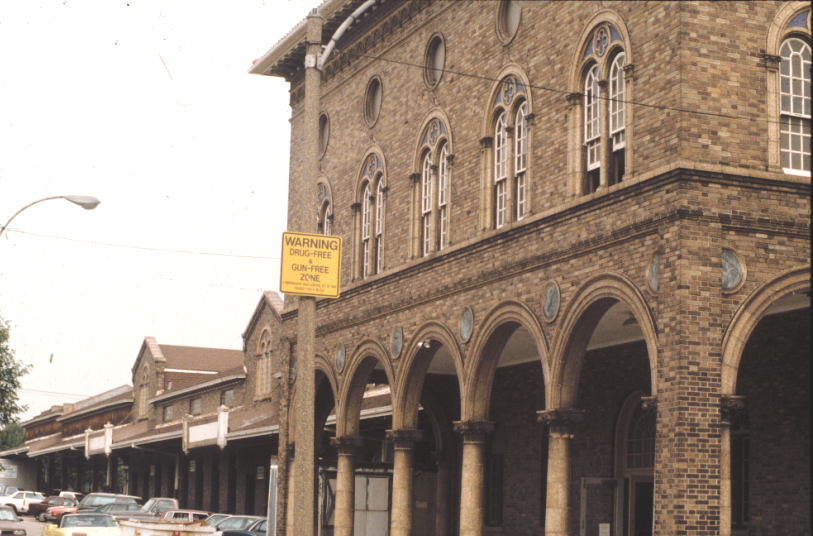 Soulard Market's beginnings date to 1838, when Julia Soulard, widow of Antoine Soulard, the Surveyor of Upper Louisiana and a major early landholder in the City, donated two half-blocks to the City, on the condition that the site be used as a public market in perpetuity.
The first market building, a one-story red brick structure, was constructed, not by the City, but by a private corporation, in 1843 or 1848.  Meat and other perishables were displayed in the market stalls; other products sold from farmers' wagons outside. The City acquired the building in 1850 and a second story meeting hall was added in 1865. Although its building was heavily damaged by the 1898 tornado, the market continued under randomly-built sheds until the current building was constructed in 1928.  Albert E. Osburg, City Architect, based the design on Brunelleschi's famous Foundling Hospital in Florence, Italy. 
Soulard Market was designated a City Landmark in 1971.