T.S. Eliot House - City Landmark #59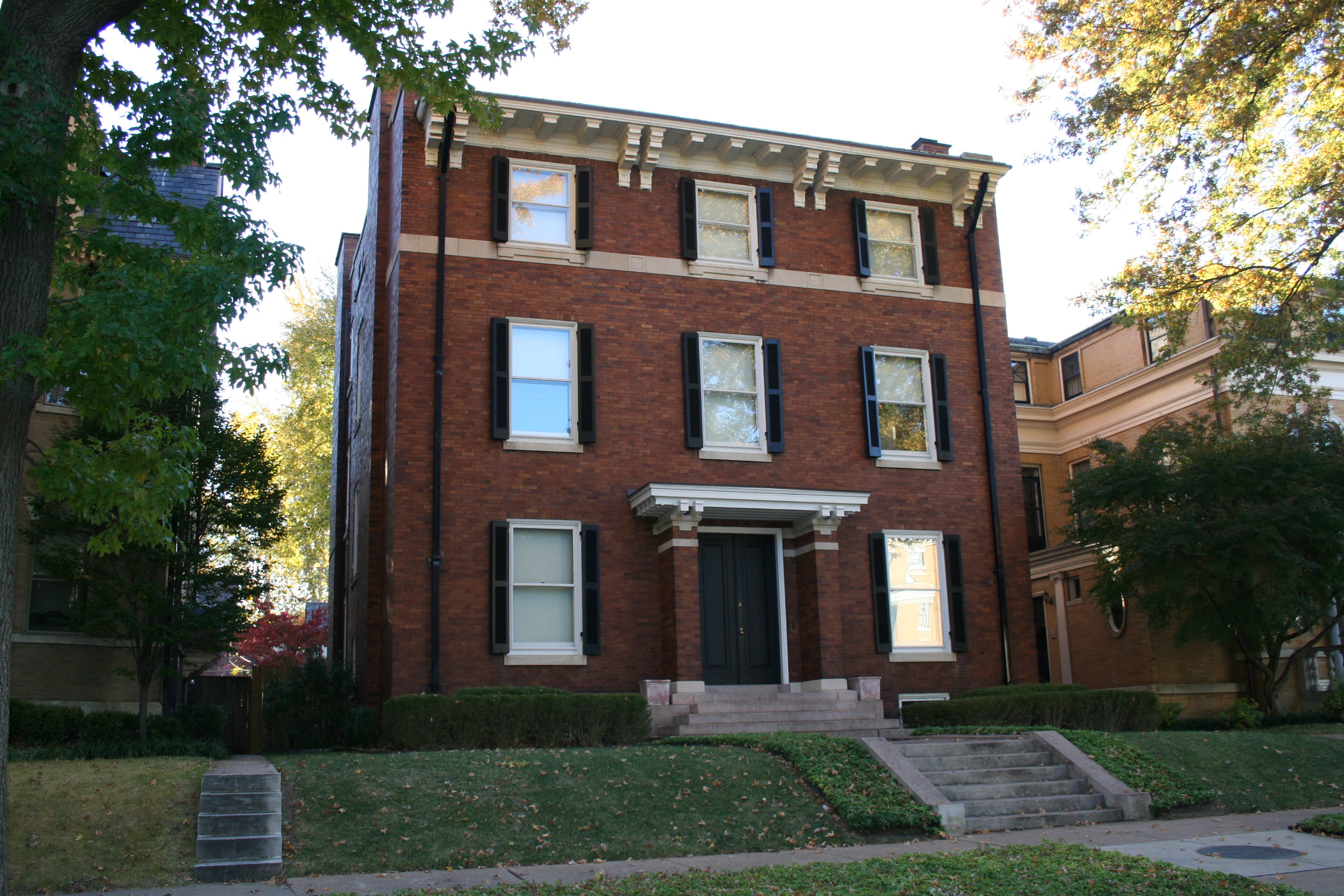 4446 Westminster Place was built in 1904 Architect/Builder Henry W. Eliot.  The Federal Revival Townhouse gains its historic significance because it was the home of the poet T.S. Eliot.  The house was built by his father Henry.  Henry Eliot was president of a local brick company which accounts for the high-quality brick and flawless course work.  T.S. Eliot was sixteen when his family moved into the house. 
The T.S. Eliot House became a City Landmark in 1976.