Union Trust Building - City Landmark #30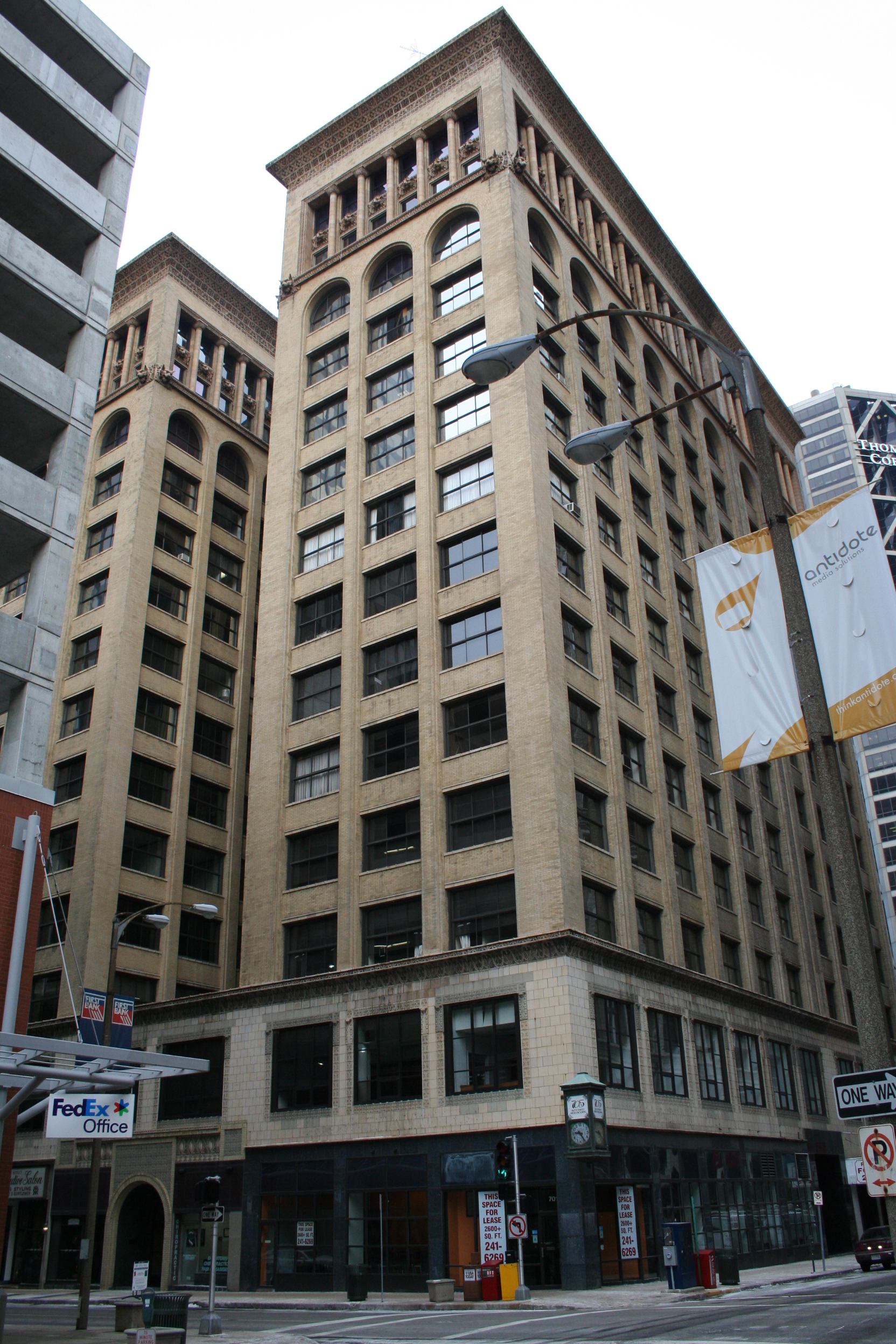 The Union Trust building was constructed in 1892.  This structure, built in a "U" shaped plan with two wings surrounding a central light court, was designed by Louis Sullivan's firm immediately after their famous Wainwright Building.  Structurally, it is considered to be more pure that its better known contemporary.  Modifications of the first two floors in 1924 eliminated some of the buildings important architectural elements such as its arched entryways and circular windows.  Above that level, the building returns to its original characteristics, with uninterrupted brick shafts from the third to the twelfth floors.  Above the rounded arch windows of the twelfth floor, a two-story cap has terra cotta lion heads projecting from its spandrels.  Rich Sullivanesque ornamentation adorns the cornice.
Located at 705 Olive, the Union Trust Building became a City Landmark in 1971.