Al's Restaurant- City Landmark #130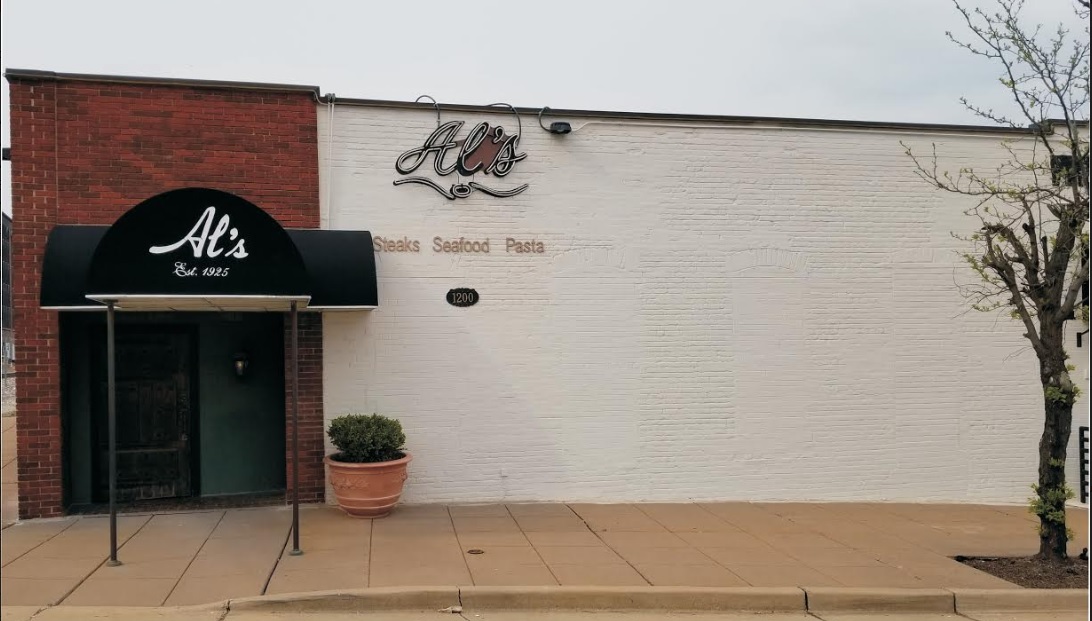 Al's Restaurant, located at 1200 N. 1st Street,  is significant for its cultural value to the Near North Riverfront, in particular, and the City of St. Louis, in general.  It has been owned by one family and in only one location for nearly a century. The business has been owned and operated by Louise and Albert Barroni and their descendants since 1925. 
Al's Restaurant has been steadfast in remaining in its original location. Constructed adjacent to the City's industrial corridor in 1872, the building was originally a sugar warehouse. It has sustained a number of alterations and additions over the years that have produced its current form: a large, one-story commercial structure. 
While many changes have taken place to the city, and riverfront, Al's Restaurant has been an enduring fixture of the city's landscape. The unassuming, quiet building and property has been a trail marker for locals and visitors. It has provided good will and national and international notoriety to St. Louis generally, and specifically downtown. It has been a community and family of people, some of whom retired after more than 60 years of service—their work being carried on by their sons and daughters. Al's is a place that values tradition. It is a business that cherishes memories of those men and women who occupied this building and property before us who helped make St. Louis what it is today. For almost 93 years, the business in this modest building has contributed to the well-being of the neighborhood and the City of St. Louis.
---Ordinance 70906 - effective March 11, 2019.