Most Requested
Call 9-1-1 immediately for a fire or medical emergency.
If you are a resident seeking a smoke alarm, please contact Fire Headquarters at (314) 533-3406.
If you are
seeking employment
with the Department, hiring is conducted through the City's Department of Personnel.  For current openings, call the Department of Personnel Job Hotline at (314) 992-0996.
If you are seeking a fire incident report, please contact Fire HQ at (314) 533-3406.
Fire Department Bureaus
News and Announcements
Contact Information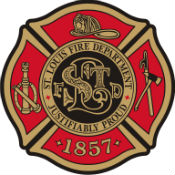 Phone: (314) 533-3406
Fax: (314) 533-1681
Hours:
24 x 7 M-Sun
Address:
1421 N. Jefferson Ave
St. Louis, Missouri 63106
Get directions to this address