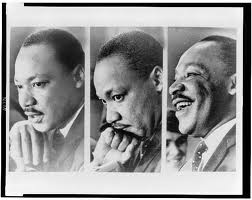 Everyone is invited to attend the 27th Annual Dr. Martin Luther King Jr. State Celebration Commission Kick-Off Program for Missouri.  The event will be held at 6:30 p.m. on Saturday, Jan. 12 in the Main Auditorium at Harris-Stowe State University, 3026 Laclede Avenue in Midtown St. Louis.
The 2013 theme is "Women Who Dare to Dream."  This year's distinguished honorees are either individuals or organizations whose work centers on uplifting women and recognizing their contributions to society.  
The keynote speaker will be Ms. Xernona Clayton, founder of the Trumpet Foundation.  There will be special performances by various artists including Chris and Kyle with True Spirit, St. Louis Muny teen Delaney Haynes, Hollywood Shuffle dancers and the HSSU Honeycombs.
All seating is on a first-come, first-served basis except for those reserved for program participants and awardees.  
Admission is free and open to the public.  For more information, contact the University at (314) 340-3390.
# # #
Department:


Department of Public Safety