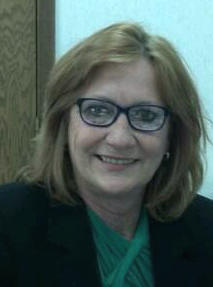 Boston Marathon Unity Run
To show solidarity and support to the people of Boston after the senseless bombings along the route of the Boston Marathon on Monday, Go! St. Louis has planned the Boston Marathon Unity Run for this Saturday, April 20.  Everyone is invited to meet at the Visitor's Center in Forest Park.  There will be a brief opening ceremony beginning at 8 a.m. which will include non-denominational prayer, remarks and a rendition of the National Anthem, then participants will be invited to run/walk in Forest Park. You are invited to wear blue and yellow, which are the Boston Marathon colors. You may find more information about this event on the Go! St. Louis Facebook page.
Upcoming Events
April 20 – Family Theatre Series, Central Library,
Quick Delight 12th Night will be presented at on Saturday, April 20 at the Central Library as part of the Library's Family Theatre Series.  Presented by the St. Louis Shakespeare Festival as part of the Shake 38 Celebration, this timeless plot delivers mischief, mistaken identity, and misplaced love.  Pick up free tickets in advance at the Central, Baden, Carondelet, or Machacek Branches.  Questions?  Call (314) 539-0384.
April 20 -- Downtown Living Tour 2013, Park Pacific Building, Noon

The 2013 Downtown Living Tour will take place this Saturday and will showcase 10 unique homes of our Downtown residents, illustrating the variety of Downtown Living.  Units will include condominiums to apartments, and penthouses to one-bedrooms.  The tour will be self-guided.  A tour booklet, tour map and free shuttles will be provided at registration.  The tour will begin at the new Art Saint Louis location in the Park Pacific Building, 1223 Pine Street, and will run from to Registration will be $20 on the day of the event.  Guests will find free parking in the garage; use the Olive Street entrance.  Questions?  Call (314) 436-6500 ext. 237 or visit the downtownstl.org web site.
April 20 -- St. Louis Serves Day, City-wide day of service, various times and locations
AmeriCorps St. Louis, in partnership with the United Way of Greater St. Louis and the Office of Mayor Francis G. Slay, will host the 10th Annual St. Louis Serves Day on Saturday, April 20.  This city-wide day of service will be comprised of 10 "done-in-a-day" projects at local non-profit agencies.  Available opportunities include gardening, painting, meal preparation for the homeless, and more.  To learn more about the projects and to volunteer, visit the United Way of Greater St. Louis web site, unitewaywaystlcares.org.
April 20 & 21 – Project Blitz, Region 4 North and South
Brightside St. Louis' Project Blitz 2013 continues this weekend in the Region 4 North and Region 4 South areas.  The boundaries for Region 4 North are:  City limits on the north; Mississippi River on the east; W. Florissant, Grand & Palm on the south, and & the city limits on the west.  The boundaries for Region 4 South are:  Forest Park on the north; Gravois, Kingshighway, Chippewa, Macklind, Arsenal, Kingshighway on the east; the city limits on the south, & the citylimits on the west.
For more information and to learn how you can join your neighbors to clean up the streets, alleys and vacant lots in your neighborhood, visit the brightsidestlouis.org web site or call (314) 772-4646.
April 20 – 26, National Park Week at the Gateway Arch,
During National Park Week, visitors to the Gateway Arch will be able to explore Missouri and Illinois parks through films, maps and park brochures.  A display/daily tour will show how the exhibits at the Gateway Arch connect to other national park sites.  To learn more, call (314) 655-1614.  Visitors are encouraged to stop by Monday through Friday from to in celebration of National Park Week.
April 21 -- St. Louis Earth Day Festival, Muny grounds in Forest Park, 11 a.m.
Learn about sustainable products and services offered by local businesses and organizations at the St. Louis Earth Day Festival from to Sunday at The Muny grounds in Forest Park.  Guests will be able to meet area non-profits that share the mission of Earth Day, catch local musical acts and performance art, participate in a number of hands-on educational activities, and enjoy diverse cuisine.  The event is free and open to the public, family & dog friendly, and will take place rain or shine.  Need more information?  Visit the stlouisearthday.org web site.
April 21 – Indie Craft Fair, 5600 Block of Hampton,
Per an announcement by the Southampton Neighborhood Association, there will be an Indie Craft Fair this Sunday, from to in the parking lot between Mathew's Kitchen and The Green Goose (5611-5625 Hampton).  Visitors will be able to shop for jewelry, furniture and décor while enjoying food and beverages.  Also enjoy live music from
April 21 – Earth Day Hymn Festival, Second Presbyterian Church,
Second Presbyterian Church at 4501 Westminster in the trendy Central West End neighborhood will host the Earth Day Hymn Festival on Sunday, April 21 beginning at The Festival will include hymns and readings with the choirs of Second Presbyterian Church and Grace United Methodist Church, organist Andrew Peters, trumpeter Susan Slaughter, and St. Louis Symphony Orchestra brass members.  The Festival is free and open to the public.
April 21 – Pedal for the Planet Bicycle Tour, Missouri History Museum,
Use pedal power as your mode of transportation on the Pedal for the Planet Bicycle Tour on Sunday, departing from the Missouri History Museum at  Registration will take place from  The group tour will explore some of the natural ecosystems of Forest Park.  After the ride, enjoy the Earth Day Festival in Forest Park where you'll be able to learn about sustainable products, enjoy local music, and more!  Fees are $5 for adults and $3 for children 10 and under.  For all the details, visit the trailnet.org web site.
April 22 – Electronics Recycling Drive, Ballpark Parking Lot C,
MERS/Goodwill is partnering with the St. Louis Cardinals to host an electronics recycling and general donations drive in an effort to promote environmentally responsible disposal of unwanted electronics.  The drive will collect all used electronic devices in addition to general donations.  All items will be accepted free of charge, and donors do not need to sort their items prior to dropping them off.  Please feel free to drop off your items from to on Monday, April 22 at Parking Lot C at the corner of 8th and Cerre in Downtown St. Louis near the Ballpark.  To learn more, visit the mersgoodwill.org web site.
April 23 – William Shakespeare Wreath Ceremony, Tower Grove Park,
Tower Grove Park is inviting everyone to commemorate the 449th Anniversary of the birth of William Shakespeare on Tuesday, April 23 at at the Shakespeare Statue, Center Cross & Main Drives.  Light refreshments will follow the ceremony.  Interested in attending?  RSVP to (314) 771-4484.
April 24 – 27, FIRST Robotics World Championship 2013, Edward Jones Dome,
More than 12,000 talented young people from all over the world will participate in the FIRST Robotics World Championship 2013 from Wednesday, April 24 through Saturday, April 27 at the Edward Jones Dome, 701 Convention Plaza in beautiful Downtown St. Louis.  The high-tech spectator events combine the excitement of sport with science and technology.  Stop by and see the results of the students' intense preparation, as they compete in thrilling matches and work on their robots.  The event is open to the public and free of charge.  For all the particulars, visit the usfirst.org web site.
April 26 – Night at the Mouse Races, St. Elizabeth Academy Gym,
St. Elizabeth Academy will hold a fundraiser on Friday, April 26 in the SEA Gym, 3401 Arsenal Street in the Tower Grove East neighborhood.  Doors will open at and the Night at the Mouse Races will begin at The cost will be $20 per person and includes beer, set-ups and snacks.  In addition to the races, guests will be able to participate in raffles, mouse roulette, a silent auction and more.  For reservations, call Debbie @ (314) 220-6791.
Save the Date
April 25 – 20th Annual Dining Out For Life, various locations and times
April 27 – Healthy Kids Day, Carondelet Park Rec Complex,
April 27 – Coast and Roast Bicycle and Coffee Ride, Thomas Coffee,
April 28 – Bellefontaine Cemetery Tour, 4947 W. Florissant,
Promoting Your Neighborhood Activities

Is there a neighborhood event on the schedule that you would like noted in the Spotlight? If so, you may email the information about it to me at deekenc@stlouis-mo.gov or to Cathy Smentkowski at smentkowskic@stlouis-mo.gov for consideration. You may also post it on the City's Calendar of Events on the City's web site:http://stlouis-mo.gov.  The link to submit an event is on the home page. The listing is free. I encourage you to take advantage of this free way to promote your event.
Open Casting Call
The ABC-TV show Extreme Makeover Weight Loss Edition is now casting men and women across America who are ready to lose weight.  If you're selected, the show's expert trainer, Chris Powell, will show up at your house and work with you over the course of one year to help transform your mind and body.  The casting call will take place from to Saturday, April 20 at Lifetime Fitness, 3058 Clarkson Road in Ellisville.  For qualifications, updated casting call information, how to submit a video and how to apply, visit the extrememakeovercasting.com web site.
Charlene Deeken
Director of Public Safety
City of St. Louis
Department:


Department of Public Safety