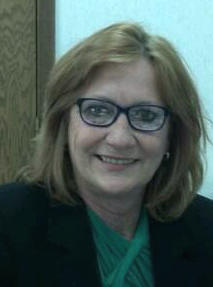 Warning About Charity Scams
I want to begin this week's Spotlight by passing along some information from the Circuit Attorney's Office. Last week, the United States Computer Emergency Readiness Team (USCERT), a division of Homeland Security, released a warning to all Americans to beware of malicious scammers, spammers, and other criminals attempting to solicit money to help the victims of the bombings at the Boston Marathon.  Historically, criminals have attempted to capitalize on major news events by registering fake domain names related to disasters.  Their goal is to trick you into sending money to them while you believe you are assisting the victims of this tragedy.  USCERT recommends that all persons looking to donate money in support of those affected by this event rely on official disaster relief and fundraising charities with which you are familiar.  If you have any questions regarding a charitable solicitation, please contact the Fraud Prevention Taskforce Hotline at (314) 612-1412 before responding.
Upcoming Events
April 26 – Friday Pipe Organ Concerts, Third Baptist Church,
If you enjoy pipe organ music, then mark your calendar for the free Friday Pipe Organ Concerts at Third Baptist Church, 620 N. Grand Boulevard in artsy Grand Center.  Each Friday the church's newly restored 71-rank Kilgen/Moller organ is played by either Church Organist Brent Johnson or another local organist.  Visit http://www.third-baptist-organ.org for the complete schedule.
April 26 – Zooline Railroad 50th Anniversary Celebration, St. Louis Zoo,
The St. Louis Zoo in Forest Park will celebrate 50 years of its Emerson Zooline Railroad at Friday at Wild Station, near the carousel.  Everyone is invited to join in the celebration which will include the ceremonial driving of a "golden spike," speeches and free ice cream.  To learn more, visit the stlzoo.org web site.
April 27 – Healthy Kids Day, Carondelet Park Rec Complex,
The Carondelet Park Rec Complex will have an Open House on Saturday from to for its Annual Healthy Kids Day event.  In its 24th year, this National YMCA event is reaching more than 1,900 communities.  The event focuses on the YMCA's commitment to Youth Development and helping parents and kids find ways to stay active in body and mind throughout the summer.  Visitors will find multiple vendors with activities and information for kids on how to stay healthy.  Anyone who registers for Summer Camp the day of the event will receive 10% off!  To learn more, visit the ymcastlouis.org/carondelet web site.
April 27 – Coast and Roast Bicycle and Coffee Ride, Thomas Coffee,
Calling all coffee lovers!  Trailnet's Coast and Roast Bicycle and Coffee Ride this Saturday is for you.  The tour will include four very different coffee establishments including a large-scale coffee roaster and distributor, a small coffee roaster and wholesaler, and a gourmet coffee house.  Riders will learn about the history of coffee, the joys and challenges of running a coffee-related enterprise, and how to brew a great tasting cup of joe.  Registration will take place from 9 to 9:30 a.m. at Thomas Coffee, 922 Boyle Avenue in the Forest Park Southeast neighborhood.  The group ride will depart at 9:30 a.m.  The route will cover 10 miles on city streets.  The cost is $5 for adults and $3 for children age 10 and under.  To register online, visit the trailnet.org web site.
Now through April 27, FIRST Robotics World Championship 2013, Edward Jones Dome,
More than 12,000 talented young people from all over the world are participating in the FIRST Robotics World Championship 2013 now through Saturday, April 27 at the Edward Jones Dome, 701 Convention Plaza in beautiful Downtown St. Louis.  The high-tech spectator events combine the excitement of sport with science and technology.  Stop by and see the results of the students' intense preparation, as they compete in thrilling matches and work on their robots.  The event is open to the public and free of charge.  For all the particulars, visit the usfirst.org web site.
April 27 – National Dance Week Celebration, St. Louis Union Station,
In honor of National Dance Week (April 26 through May 4), a celebration will take place on Saturday at St. Louis Union Station, 18th and Market Streets, in Downtown St. Louis from Noon to 5 p.m.  This dance celebration at the South Plaza at the Stage will feature 50 dance companies, and the public is invited free of charge to enjoy Ballet, Jazz, Tap, Hip Hop, and Modern disciplines, as well as Flamenco, African, Folk and Irish.  There will also be a guest performance by "The Big Muddy Dance Company."  Other guest performers will include the Alexandra Ballet, Webster University, Viva Flamenco, and Dances of India.  A Flash Mob will take place at For all the details, visit the nationaldanceweekstl.com web site.
April 27 – Handmade Mother's Day Pop-Up Market, Urban Chestnut Brewing Company, Noon
A Handmade Mother's Day Pop-Up Market will be held at Urban Chestnut Brewery, 3229 Washington Avenue, in the Covenant Blu / GrandCenter neighborhood on Saturday from to Shop for one-of-a-kind handcrafted items by local designers and artisans.  Visitors will also enjoy live music and be able to purchase food, beverages and more.  Questions?  Call (314) 222-0143.
April 28 – Bike St. Louis City Tour, Anheuser-Busch InBev,
Experienced cyclists are invited to Pedal the Bike St. Louis route this Sunday for a tour of some of St. Louis' most distinctive neighborhoods and destinations including Soulard, Lafayette Park, Tower Grove Park, and the Central West End. The route also includes a stop at the Penrose Park Velodrome.  Registration will take place from at Anheuser-Busch InBev, One Busch Place.  The cost day of ride will be $10 for members, $15 for non-members and $3 for children.  To pre-register, visit the trailnet.org web site.
April 28 – Bellefontaine Cemetery Tour, 4947 W. Florissant,
Cemeteries offer views into the history, culture, immigration, migration, health, art and even economics of a community.  Bellefontaine Cemetery, established in 1849, is a record of the rich geographic themes found in St. Louis.  The Missouri Geographic Alliance will host the Bellefontaine Cemetery Tour on Sunday, April 28 beginning at By the end of the tour, you will be able to associate the history of the City of St. Louis with the themes of geography found in cemeteries.  To purchase your ticket, visit http://geographyofthedead-zvents.eventbrite.com/ .
Save the Date
May 3 – First Friday, Contemporary Art Center, 5 p.m.
May 3 & 4 – 18th Annual St. Louis Microfest, Upper Muny Parking Lot in Forest Park, 7 p.m.
May 3 through May 9 – 2013 U.S. Chess Championships, Chess Club & Scholastic Center of St. Louis, 11 a.m.
May 4 – Yoga Sessions Under the Arch, Gateway Arch, 9 a.m.
May 4 – Community Health Fair and Medicaid Expansion Forum, O'Fallon Park Recreation Complex, 10 a.m.
May 4 – 7th Annual Cinco de Mayo Festival, Cherokee Street, 11 a.m.
May 4 – Water Tower Daytime Public Opening, Compton Hill Water Tower, Noon
May 4 & 5 – Last weekend for Blitz 2013, Region 1 North and South, 6 a.m.
May 5 – Run for Sight 5K Run/Walk, St. Louis Union Station, 8:30 a.m.
Promoting Your Neighborhood Activities

Is there a neighborhood event on the schedule that you would like noted in the Spotlight? If so, you may email the information about it to me at deekenc@stlouis-mo.gov or to Cathy Smentkowski at smentkowskic@stlouis-mo.gov for consideration. You may also post it on the City's Calendar of Events on the City's web site:  http://stlouis-mo.gov.  The link to submit an event is on the home page. The listing is free. I encourage you to take advantage of this free way to promote your event.
Dispose of Unwanted Prescription Drugs this Saturday
National Prescription Drug Take-Back Day will be observed this Saturday, April 27 from 10 a.m. to 2 p.m.  If you have unwanted prescription drugs or over-the-counter medicines, this will be a great opportunity to safely discard them.  Properly disposing of medicines is important to human health and environmental protection.  Flushing medicines down the toilet or drain could affect drinking water sources.  Throwing medicines directly in the trash could lead to the poisoning of a child or pet, or drug abuse by a teen or adult.  Properly dispose of your unwanted prescription drugs by stopping by one of these four Walgreens locations:  1530 Lafayette, 4218 Lindell, 3720 N. Kingshighway and 3822 S. Kingshighway.  For more information, visit the stlcop.edu web site.
Charlene Deeken
Director of Public Safety
City of St. Louis
Department:


Department of Public Safety